Sun Care
6 Things You Need To Know About Sunscreen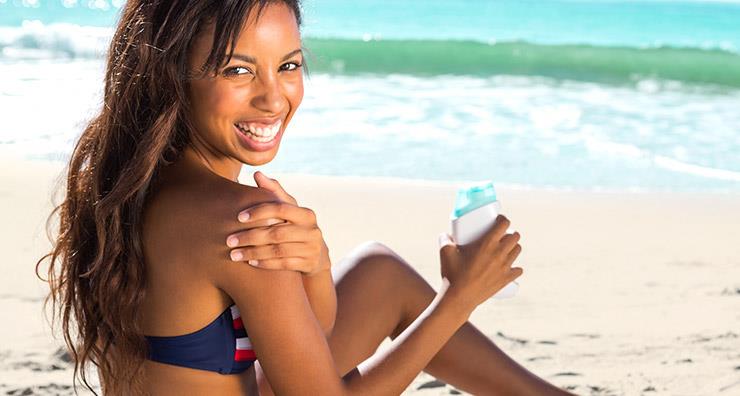 It's no secret that sunscreen is a daily necessity. By now, slathering on sun protection should be second nature to you. There's a reason dermatologists, aestheticians and beauty experts are all so committed to this healthy habit. If you've ever wondered why wearing sunscreen is so essential, read on to find out.
It's your first line of defense
Most importantly, sunscreen is the easiest way to prevent sun damage and skin cancer. According to the Skin Cancer Foundation, nearly 5 million people are treated for skin cancer in the United States each year. Additionally, the Foundation reports that up to 90 percent of visible signs of aging are the result of UV exposure. With proper sunscreen application, you can avoid both of these statistics. Protecting yourself every day is the best way to maintain healthy, beautiful skin.
Broad spectrum is a must
The sun emits two types of ultraviolet radiation: UVA and UVB rays. UVA rays contribute to premature signs of aging while UVB rays burn skin. Both UVA and UVB rays can cause lasting damage and lead to skin cancer. Some sunscreens only protect against UVB rays, leaving your skin susceptible to damage. Wearing a broad spectrum sunscreen will shield your skin from both types of UV radiation. We recommend choosing a formula like EltaMD UV Clear SPF 46 Broad Spectrum Sunscreen. This oil-free sunscreen is gentle enough for sensitive and acne-prone skin. Plus, its lightweight formula leaves skin with a sheer, matte finish. EltaMD UV Sport Water-Resistant Broad Spectrum SPF 50 is another great option because its long-lasting formula protects skin for up to 80 minutes while swimming or sweating.
A high SPF doesn't mean better protection
If the label says SPF 100, that doesn't mean it will be twice as effective as an SPF 50, nor does it mean your protection will last twice as long. As a general rule of thumb, always apply an SPF 30 or greater. This will shield your skin against 97 percent of the sun's damaging rays. SPF 50 provides slightly more protection, shielding you from 98 percent of harmful rays.
You can also enhance your regular sun protection with Heliocare Sun Protection Pills. These antioxidant supplements build up your body's natural defense against damaging UV rays, providing an additional layer of protection against photoaging and other sun damage.
You need to apply more than you think
One mistake people often make when applying sunscreen is not using enough. You need one ounce (or enough to fill a standard shot glass) to protect your whole body for a couple hours. Another common mistake is assuming a dab of sunscreen in the morning will provide all-day protection. You must reapply sunscreen every 40 to 80 minutes, depending on the formula. If you're swimming or sweating, you'll need to reapply more often. When in doubt, double check the product packaging to see how long your sun protection will last.
The difference between physical and chemical sunscreens
There are two types of sunscreens: chemical and physical. Chemical sunscreens work by absorbing the sun's rays while physical sunscreens work by deflecting the sun's rays. Some examples of chemical UV filters include avobenzone, octinoxate, octisalate, oxybenzone, homosalate and octylcrylene. Titanium dioxide and zinc oxide are examples of physical UV filters. Some sunscreens use a combination of chemical and physical UV filters to protect your skin. Both ingredients are safe for use on skin, however, physical filters are usually gentler on sensitive complexions.
There's something for everyone
A common excuse for not wearing sunscreen is that many people don't like the smell or feel of sun protection. With so many different sunscreens on the market, there really is a formula for everyone. It's easy to find a product that matches your skin type without irritating acne, eczema or other skin conditions. If you have sensitive skin, look for formulas with zinc oxide or titanium dioxide. Rather than sinking into skin, these physical ingredients sit on top of the skin's surface to deflect UVA and UVB rays, minimizing the risk of irritation. For physical sun protection, we recommend SkinCeuticals Physical Fusion UV Defense SPF 50 because its advanced formula also helps improve the skin's defense against UV and heat stress.
Do you have a question about proper sun protection? Let us know on Facebook, Twitter or Instagram using #LovelySkin.
Shop This Blog
Highlights
Calms sensitivity and irritation
Creates a matte finish
Oil-free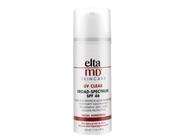 Quick Shop +
Highlights
Water-resistant
Fragrance-free and paraben-free
Oil-free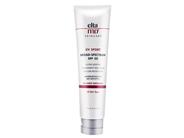 Quick Shop +
Highlights
Enhances UV protection
Strengthens immune response
Gradually builds UV tolerance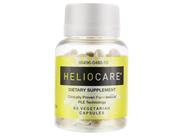 Quick Shop +
Highlights
Water-resistant for 40 minutes
Provides broad spectrum protection
Lightly tinted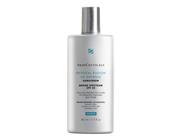 Quick Shop +
Connect with Us!