Sun Care
Skin Cancer Awareness Month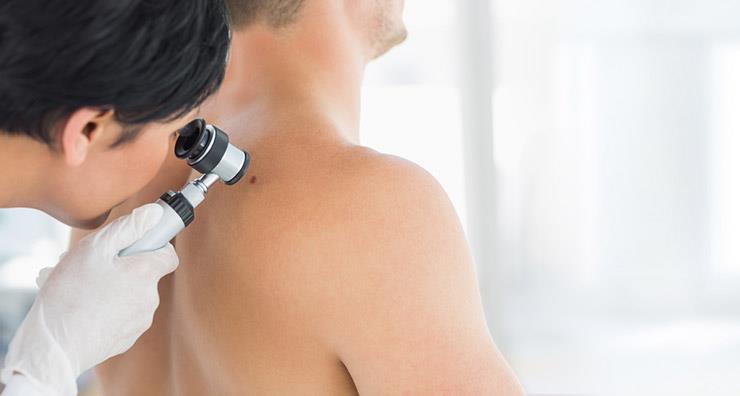 Skin cancer is the most common cancer in the United States. According to the Skin Cancer Foundation, there are more new cases of skin cancer each year than breast, prostate, lung and colon cancers combined. This disease can affect anyone, regardless of skin color, gender or age. May is Skin Cancer Awareness Month, making it the perfect time to learn how to stay safe in the sun.
Always apply sunscreen
Apply a broad spectrum sunscreen every day, rain or shine. Wearing a broad spectrum sunscreen will shield your skin from both UVA and UVB rays. We recommend choosing a formula like EltaMD UV Clear SPF 46 Broad Spectrum Sunscreen. This oil-free sunscreen is gentle enough for sensitive and acne-prone skin. If you're going to be outdoors for an extended period of time, use a water-resistant sunscreen like EltaMD UV Sport Water-Resistant Broad Spectrum SPF 50.
You'll need to apply one ounce—or enough to fill a standard shot glass—to adequately cover your entire body. Reapply every two hours or immediately after swimming or sweating. Colorescience Sunforgettable Mineral Sunscreen Brush SPF 50 offers an easy way to reapply throughout the day. Simply sweep the brush across your skin to release this powder sunscreen.
Avoid peak sunshine times
Stay in the shade between 10 a.m. and 4 p.m., when the sun is strongest. During these peak hours, the sun is directly overhead and UV radiation is more intense. The Skin Cancer Foundation suggests using the "shadow rule" to determine when you should seek shade. If your shadow is shorter than you are, the sun's UV radiation is stronger. If your shadow is longer than you are, the UV radiation is less intense.
Cover up with protective clothing
Wide-brimmed hats and UV-blocking sunglasses both provide additional sun protection. You can also find clothing with a UPF rating. UPF, or ultraviolet protection factor, is a measure of UV protection provided by the fabric and ranges from 15 (good) to 50+ (excellent). You can also supplement your regular sunscreen with Heliocare Sun Protection Pills, which build up your body's natural defense against damaging UV rays, providing an additional layer of protection against photoaging and other sun damage.
Avoid tanning and stay away from tanning beds
Contrary to popular belief, there is no such thing as a safe tan. Any change in your skin is a sign of sun damage, whether it's from the sun or a tanning bed. Tanning bed use can lead to skin cancer because the lamps in these beds give off 10 to 15 times more radiation than the sun. Additionally, some tanning booths use newer bulbs that are even more deadly. Indoor tanning is more dangerous than lounging under the actual sun because you can do it at any time and frequent visits don't give the skin a chance to recuperate.
Give yourself self-examinations
Examine your skin from head to toe at least once a month, looking for areas of concern. A change in a mole or growth is generally the first sign of skin cancer. Look for signs of change over time including bleeding, irritation, itching or dark coloration.
You can also examine your moles and birthmarks using the ABCDE rule, which can help spot the early signs of melanoma:
Asymmetry
Borders with irregular edges
Color is varied from one area to another
Diameter is larger than a pencil eraser
Evolving over time, changing in size, shape or color
See a board-certified dermatologist every year
Even if you are diligent about watching for changes in your skin, it is still essential to make a yearly appointment with a board-certified dermatologist. These experts are uniquely qualified to recognize, evaluate and treat skin cancers, ensuring the earliest possible detection.
Shop This Blog
Highlights
Calms sensitivity and irritation
Creates a matte finish
Oil-free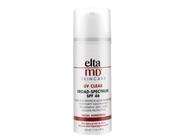 Quick Shop +
Highlights
Water-resistant
Fragrance-free and paraben-free
Oil-free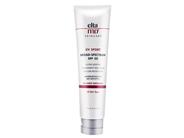 Quick Shop +
Highlights
Non-irritating
Water-resistant
Lightweight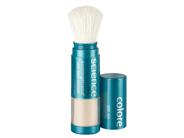 Quick Shop +
4 options
Highlights
Enhances UV protection
Strengthens immune response
Gradually builds UV tolerance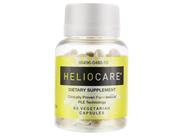 Quick Shop +
Connect with Us!