Sun Care
Double Up: Protect Your Skin With Sun Protective Clothing, Hats and More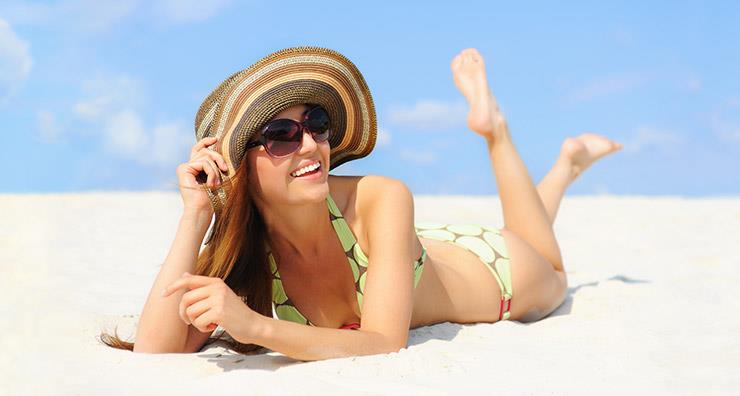 With summer quickly approaching, you're probably looking forward to spending more time outside. Sunscreen provides an excellent defense against the sun's harmful rays, but there are other precautions you can take for added protection. Here are a few ways you can shield your skin in addition to your regular sunscreen:
Enhance the effects of your topical sunscreen with Heliocare Sun Protection Pills. These daily supplements build up your body's natural defense against damaging UV rays, providing an additional layer of defense against photoaging and other sun damage. Heliocare also protects fragile elastin to help skin maintain a more youthful appearance.
The right clothing can provide extra protection while you're participating in outside activities. Long sleeves and long pants made out of tightly woven fabrics are always recommended, but clothing with a UPF rating is even better. UPF, or ultraviolet protection factor, indicates what fraction of the sun's UV rays can penetrate the fabric. These ratings range from 15 (good) to 50+ (excellent).
Many people forget to apply sunscreen to their hairline, the tops of their ears and the back of their neck. Wearing a hat will shield these areas from sun damage. Choose one with a wide brim (ideally at least 3 inches wide) for optimal protection. You could also take it a step further and sit under a sun umbrella, which will provide even better protection.
Your mom wasn't kidding when she told you not to stare into the sun. Over time, sun exposure can cause serious damage to eyes and the surrounding skin. Prolonged sun exposure can lead to cataracts, macular degeneration to the eyes, eyelid cancers and even vision loss. Keep a pair of UV-blocking sunglasses handy, which will block 99 to 100 percent of UV rays.
In addition to burning your skin, UV rays also create free radicals, which are unstable molecules that damage skin cells. Your skin is constantly exposed to free radicals every day and sunscreen only shields skin from half of these molecules. Applying an antioxidant serum will help neutralize free radicals and shield the complexion against UV damage. We recommend SkinCeuticals C E Ferulic, which contains potent forms of vitamin C, vitamin E and ferulic acid that defend skin for up to 72 hours.
Remember that none of these options is an adequate replacement for regular sun protection. It's still important to apply a broad spectrum sunscreen every morning and reapply throughout the day.
How do you shield your skin from the sun? Let us know on Facebook, Twitter or Instagram using #LovelySkin.
Shop This Blog
Highlights
Enhances UV protection
Strengthens immune response
Gradually builds UV tolerance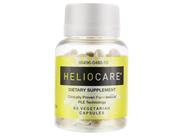 Quick Shop +
Highlights
Firms skin
Contains antioxidants
Stimulates collagen production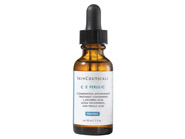 Quick Shop +
Connect with Us!