Beauty
The Red that's Right for You
by Madison
|
January 31, 2019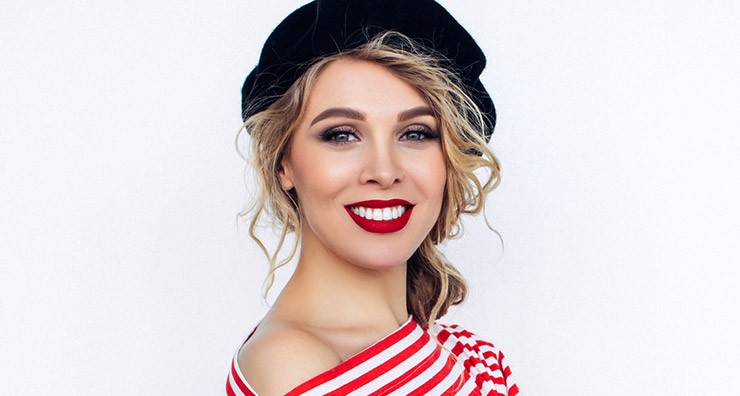 Putting on red lipstick always puts a little pep in your step, but choosing the right shade is key. Whether it's a deep cherry red, or a glossy rose tone, choosing the perfect shade will help complement your best features.
Working with Cool Undertones
If you have a blue or pink-ish hue to your skin, then you have a cool undertone. When working with a cool undertone, stick with lipsticks that have a deep blue undertone to avoid a washed out look.
Glo Skin Beauty Suede Matte Crayon: Crimson
Add a dramatic, crimson lip to any look with this bold matte color. This hydrating lip crayon allows for long-lasting color and uses vitamin C, mango oil and shea butter to nourish the lips after each application. The chunky crayon applicator allows for both precision and convenience while its slight purple hue complements a cool undertone and permits a flawless, velvety finish.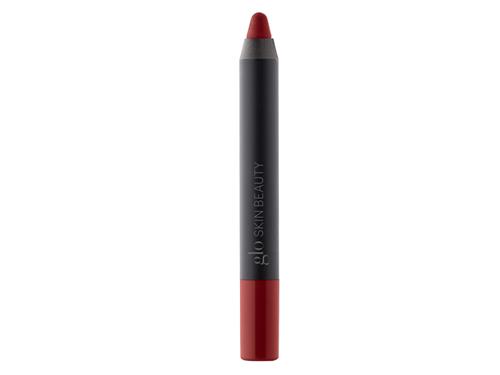 Mirabella Sealed with a Kiss Lipstick: Perfect Red
This creamy lipstick adds a nice pop of color with a smooth satin finish. Its lightweight texture creates an elegant look without oversaturating the lips, and its strong red color with a subtle blue hue works well to complement cool undertones. As a bonus, this unique formula allows for an easy, glide-on application and hydrates the lips with each use!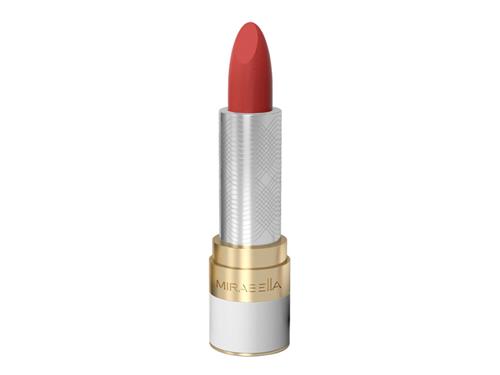 jane iredale Lip Fixation: Passion
Enjoy long-lasting color as you achieve the appearance of voluptuous lips with this gloss and stain duo. The stain provides a smudge-proof, red color with a hint of purple while the gloss provides fuller lips and prevents feathering or drying out your smile. Simply add the stain and top with the gloss and voila! A perfect pout is born.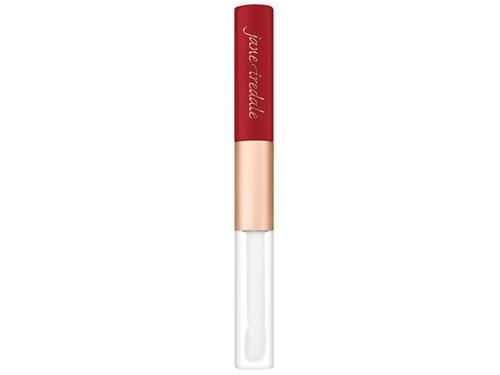 Working with Warm Undertones
If you have a yellow or olive hue to your skin tone, you are probably working with a warm undertone. Warm undertones tend to bronze easily, and to best complement this, really red shades with an orange undertone should do the trick!
Stila Stay All Day Liquid Lipstick: Beso
This lightweight, full coverage lip color provides a beautiful matte finish. Its long-lasting color uses an award-winning, creamy, weightless formula that contains vitamin E and avocado oil to hydrate the lips while it provides a bold look. This liquid lipstick is redder than red, adding the perfect amount of sass to any look!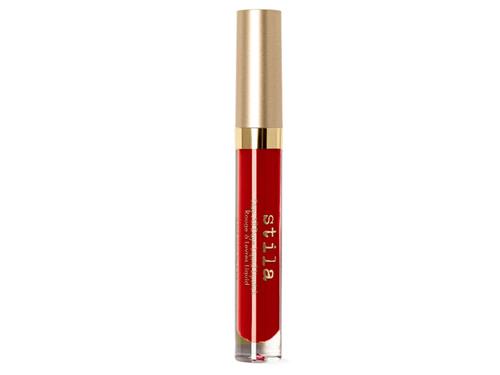 Dr. Hauschka Lipstick: 10 Dahlia
Add intense color with a soft, satin finish using this creamy, hydrating lipstick. Formulated with mineral pigments and botanical ingredients like rose petals and almond wax, this hydrating color will be your lips' best friend as it paints on a perfect smile.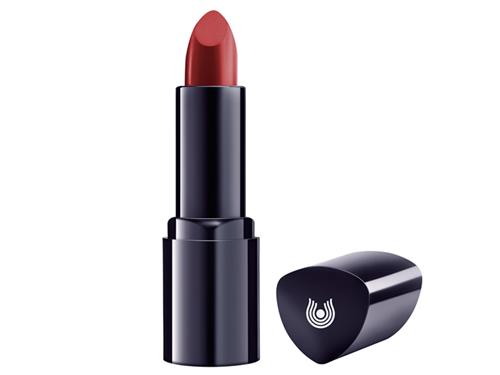 bareMinerals Statement Under Over Lip Liner: Wired
This classic wood lip pencil uses a creamy, blendable formula to add definition to any bold lip look. Created with ingredients that help promote transfer resistance, it works perfectly before gloss or lipstick to provide a long-lasting base for rich color. Our suggestion: pair with Colorescience Sunforgettable Lip Shine SPF 35 to add a glossy finish on top of your rosy red pout.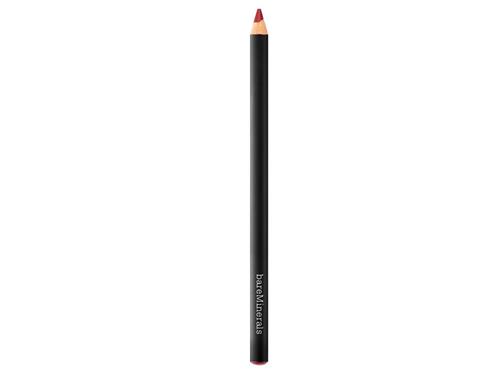 Working with Neutral Undertones
If you're trying to figure out the hue of your skin, but it doesn't quite match the description of a warm or cool undertone, chances are that your skin is more neutral. The great thing about a neutral undertone is that you have the ability to work with a wide variety of shades. A staff favorite that we suggest is the jane iredale Just Kissed Lip and Cheek Stain in Forever Red.
jane iredale Just Kissed Lip and Cheek Stain: Forever Red
This multipurpose cosmetic stick provides your lips and cheeks with a custom, unique color as it works with the chemistry of your skin to adjust to your most flattering shade! Simply apply and and enjoy the nourishing, antioxidant benefits this makeup accessory has to offer.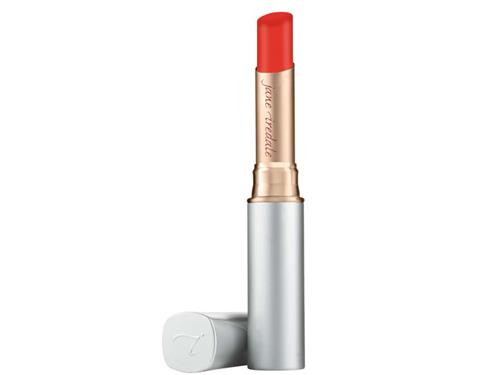 Glossy vs. Matte
Finally, after you've chosen your perfect shade, choose a finish that will best complement you! For those who are looking to give their lips a little extra volume, a glossy or satin finish does the trick. Glossy lip colors do a great job at highlighting and accentuating the dips and curves of your lips while giving them a little extra plumpness. A good gloss finish also gives lips some dimension. On the contrary, if you are someone who already enjoys the shape and plumpness of your lips, a matte shade works best. Matte shades use highly pigmented color that draws eyes straight to the mouth and are perfect when complementing a modern or edgy look. When using a matte shade, it's always a good idea to pair it with a matching lip liner to avoid a flat look!
Whatever finish or shade you decide, remember that lipstick is best applied on healthy lips! To achieve a hydrated and protected smile, check out Eminence Organics Rosehip and Lemongrass Lip Balm SPF 15. This luxurious lip balm uses a blend of organic ingredients to provide your lips with intense hydration and broad-spectrum protection.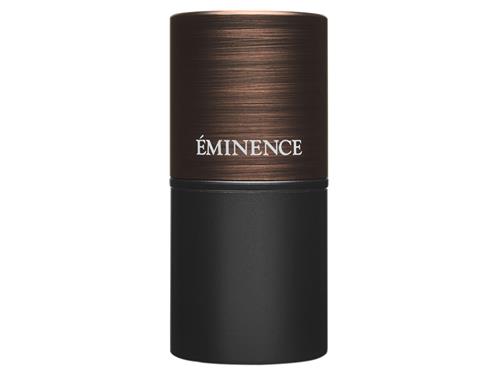 Like knowing what works best with your skin tone? Check out this blog featuring what hair color may be the perfect match for you! https://www.lovelyskin.com/blog/p/finding-the-right-hair-color-for-your-skin-tone-
Shop This Blog
Highlights
Protect, soften and hydrate lips with this all-natural organic SPF lip balm featuring a luxurious b...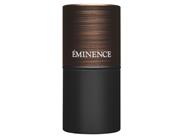 Quick Shop +
Connect with Us!