Beauty
The Right Hair Removal Method for You Part 1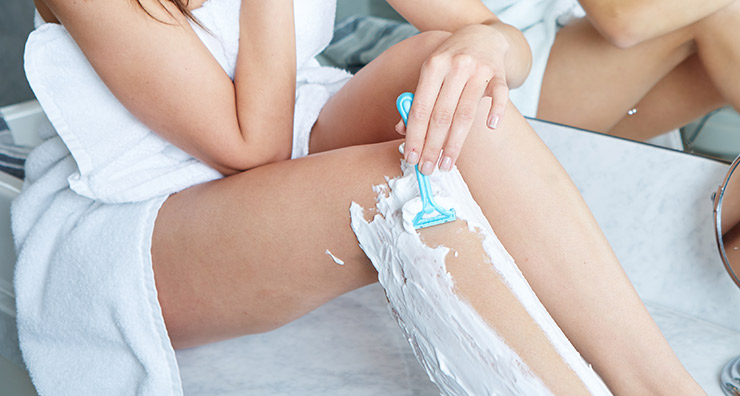 As with most beauty rituals, finding a hair removal routine that suits your lifestyle is the best way to ensure a positive experience. With swimsuit season finally upon us again, now is a great time to revamp your technique. Today, we'll be revisiting some tried and true methods, sharing some of our favorite products and discussing exciting new trends in hair removal.
Tweezing/Plucking
Tweezing or plucking involves pulling individual hairs out by the root with tweezers. Since you're addressing individual hairs one at a time, tweezing is ideal for small, confined areas of the face, like the brows, chin or upper lip. It also works well for the occasional stray body hair.
For the best plucking experience, first choose a great pair of tweezers, like Tweezerman Slant Tweezer Classic Stainless Steel. Between tweezing sessions, you'll want to sanitize your tweezers in rubbing alcohol or wash them with antibacterial soap to avoid spreading germs. Start off with clean, preferably exfoliated skin, grasp a hair with the tweezers and quickly pluck in the direction the hair grows. To alleviate any stinging or redness after plucking, you can sooth the area with a gentle toner or a little aloe.
TIP: Always grasp just one hair at a time when tweezing. Grabbing for more than one increases the risk that the hair will break instead of coming out at the root, and it could grow back under the skin as an ingrown hair.
Shaving/Trimming
Shaving is perhaps the most widely chosen method for removing body hair. Using a manual or electric shaver, hair is cut to the skin's surface. Though hair tends to grow back particularly fast when shaved (think one to three days), it is one of the quickest, easiest and least painful fixes for removing hair from larger surface areas such as the legs, bikini area and underarms.
There is a common myth that shaving hair will cause it to grow back darker and coarser than before, but thankfully, this is not true. As hairs grow, they naturally taper and grow softer. When the softer tip is shaved off and the naturally coarser, darker root begins to push through the hair follicle, it can cause the illusion of a darker, coarser hair.
If you're ready to move on from your manual razor, try the bliss Trim and Bare It, a personal trimmer for the face and body. The cordless, rechargeable device allows you to trim or remove hair completely, and it includes four convenient attachments for areas like the bikini line and nose.
TIP: Ingrown hairs are a common side effect of shaving, particularly in the bikini area. To avoid them, always shave thoroughly hydrated hairs and use a nourishing cream or conditioner. Shave in the direction the hair grows and don't forget to replace your razor often to avoid a dull blade and the spread of bacteria.
Waxing
Waxing involves smoothing warm, sticky wax across areas with unwanted hair. The wax is then covered with a cloth, pressed down, and very quickly pulled off, taking the wax with it and pulling hairs out by the root. Waxes can vary greatly in consistency, and some types of wax do not require cloth strips at all. Since there are so many different waxes available, unwanted hair may be removed from any area of the body with success.
This method is just as quick as shaving, but results typically last considerably longer, around three to six weeks. Hair needs to be at least ¼ inch thick for the wax to grab, so you'll need to be patient between waxes. Attempting to wax hair that is too short can pull skin off instead.
Waxing at home can be tricky. If you're new to this method, we strongly encourage you to see a professional first, particularly for delicate areas such as the upper lip and bikini area. You can observe your aesthetician's technique and get pointers about after-care for your particular skin type. If you're a seasoned waxing pro, we recommend bliss Poetic Waxing Kit, a set for the face or body that includes easy-to-use wax that helps to nourish the skin as it removes unwanted hair.
TIP: If you are using a skin care regimen that involves retinol or prescription-strength tretinoin cream, you'll need to avoid waxing unwanted hair on the face. Retinols can be intensely exfoliating and they also sensitize the skin. Waxing can take off a few too many layers of skin cells and cause a raw, burn-like effect. For the same reasons, you should also be cautious if your routine includes potent acne-fighting products with lactic or glycolic acid.
There's so much to discuss when it comes to hair removal that we had to break this entry into two parts! Don't forget to check back tomorrow for information about depilatory creams, at-home hair removal devices and professional laser hair removal.
Do you have a question about hair removal? Let us know in the comments section.
Shop This Blog
Highlights
Equally ideal for expert brow shaping, general tweezing, and precision work (especially great for g...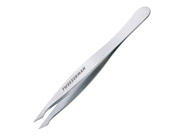 Quick Shop +
Highlights
Trims facial hair
Grooms body hair
Shower-friendly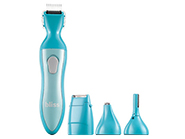 Quick Shop +
Highlights
A six-piece waxing kit to remove unwanted hair from the face and body as painlessly as possible.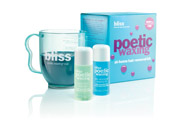 Quick Shop +