Ask the Experts
Dear LovelySkin: Can I use the same tweezers for my brows and my splinters?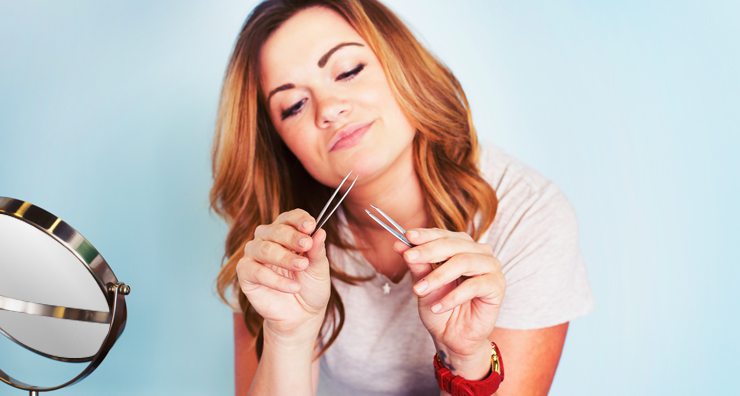 Dear LovelySkin,
Can I use the same tweezers for my brows and my splinters? -Anonymous
One of the great things about certain beauty tools is that you can use them for multiple purposes. Using the same pair of tweezers for your brows and your splinters, however, is not recommended because these two areas require different tools. Instead, you should choose a pair of tweezers that will help with each specific issue.
The biggest issue with using a pair of tweezers for two different jobs is the risk of transferring bacteria. Splinters usually occur on areas such as the hands and feet which are often exposed to germs and bacteria. Using the same tool to then pluck your eyebrows could transfer them to the extremely delicate eye area. Vice versa, any bacteria could transfer to the open wound caused by a splinter and lead to an infection.
Different tweezers are designed for different purposes. For your brows, use a slanted tool such as Tweezerman Slant Tweezer Classic Stainless Steel. The tips of these tweezers are broad and flat so they lay against the skin, allowing you to easily grab short brow hairs. The broad tip makes grabbing multiple hairs much easier to cut back on grooming time.
Use Tweezerman Ingrown Hair/Splintertweeze Stainless Steel to deal with splinters. This tool has an extremely fine tip to help grab anything that is embedded under the skin. It also allows you to be more precise than a traditional tweezer so you don't have to create a bigger wound to remove the splinter.
If you are in a pinch and must use the same tweezer for both jobs, make sure to disinfect the tool with rubbing alcohol or an antibacterial wipe before you use it. This will prevent the transfer of bacteria and keep your skin clean and healthy.
Do you have a question for our experts? Ask them in the comments section!
Shop This Blog
Highlights
2013 Allure Best of Beauty Award: Best Tweezers Positively the finest general use tweezer in the w...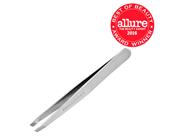 Quick Shop +
Highlights
This original, surgical quality, stainless steel tweezer is recognized worldwide as a classic desig...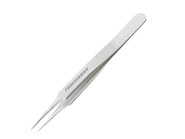 Quick Shop +
Connect with Us!