Hot Products
The Ultimate Moisturizer: Why Everyone Needs a Hyaluronic Acid Product in Their Life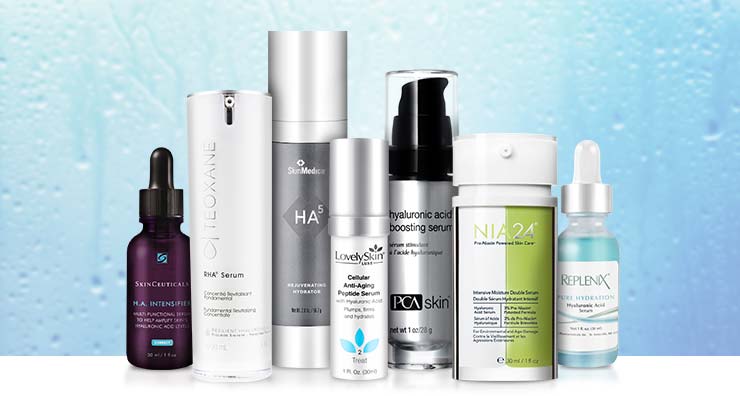 It's that time of year when our skin is starting to feel tight, itchy and seriously dry. Frigid temperatures, cranked-up indoor heating and windy conditions have us all reaching for anything that will hydrate, smooth and help make our complexions comfortable once again! Choosing the right moisturizer to protect skin from winter elements can be daunting, but it doesn't have to be. If you want hydrated, plump, smooth skin during the winter (and beyond), then you need a skin care product that contains hyaluronic acid.
If you're not familiar with hyaluronic acid, also known as HA, you might be a bit confused. How can an acid actually hydrate my skin? Think of this smart ingredient not as an acid, but more of a hydrating powerhouse that attracts and binds moisture to the skin. In fact, sodium hyaluronate (the salt form of HA, also used in many skin care products) can hold up to 1,000 times its weight in water. Talk about hydration superpowers! While hyaluronic acid is a polysaccharide (aka sugar) molecule that occurs naturally in the body, it does decrease as we get older, contributing to the skin-aging process like wrinkles, fine lines, dryness and sagging skin.
There are two routes you can take if you want to harness the power of hyaluronic acid to rejuvenate and hydrate your skin, each with varying skin benefits:
Injectable Dermal Fillers – Injectable HA products like Juvederm or Restylane use tiny injections to introduce hyaluronic acid just beneath the skin's surface to temporarily fill in wrinkles and create volume in a safe way. HA fillers are also an effective way of improving acne scarring, cheek depressions, jowls and lip volume. They don't exactly moisturize as much as increase volume by filling the depressed areas, but in many ways they end up moisturizing from within and, ultimately, rejuvenating the skin.
Topical HA Products – Topic HA products typically come in a cream or serum and while they also help plump the skin and fill fine lines, they primarily work to help attract and bind moisture to the skin for instant hydration benefits.
So, which HA products are best? Most of our hyaluronic acid topical favorites are formulated to pull double-duty and contain the necessary ingredients to hydrate your face, while also protecting, rejuvenating and adding volume to your skin. Luckily, we have a few favorites for all skin types and some of our staff favorites! Here are a few at the top of our list:
If you want to use a LovelySkin Staff Favorite try: LovelySkin LUXE Cellular Anti-Aging Peptide Serum – This advanced anti-aging serum is a recurrent staff favorite for a reason! It not only contains hyaluronic acid to hydrate, firm and plump the skin right where it's needed most, but it also uses peptides to repair cellular damage and rare Swiss Apple stem cells to protect the life of skin cells and further fill in wrinkles. Persian Silk Tree extract works to diminish skin fatique so your complexion is left nothing sort of glowing and absolutely radiant! Nancy Schlessinger, our Vice President, uses this every night!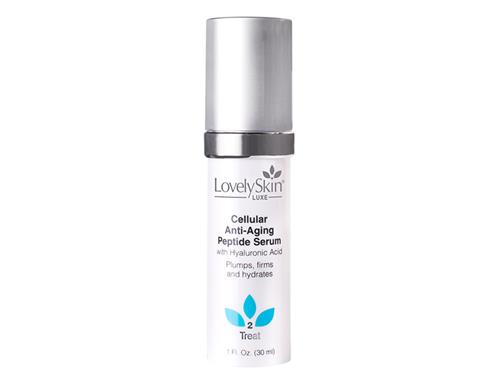 If you have dry skin try: SkinMedica HA5 Rejuvenating Hydrator – This hydrating serum does so much more than simply moisturize dry skin – although it does that very well. It's packed with five forms of hyaluronic acid to provide eight hours of continuous hydration while also helping skin replenish its natural supply of HA. Vitis Flower Stem Cell Extract provides antioxidant protection and a peptide complex works to rejuvenate the skin and promote collagen production for a plump, even and hydrated complexion.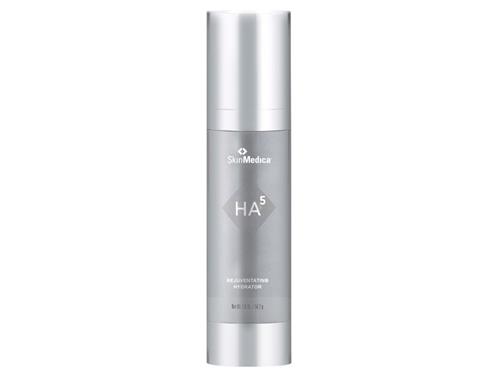 If you want to extend Injectable HA Fillers try: SkinCeuticals H.A. Intensifier – If you want to extend the results of your injectable HA fillers, this intensifying serum is for you! While not a replacement for your moisturizer, this serum amplifies your skin's natural hyaluronic acid levels by 30% with this multi-functional hydrating serum-gel. It's formulated with 1.3% pure hyaluronic acid to bind moisture to the skin, 10% proxylane to defend the skin against water loss, 2% licorice root to help address skin discoloration and .2% purple rice extract to help preserve HA content in the skin. It's ideal for all skin types and with continued use, can intensely hydrates the skin while also reducing the look of crow's feet and fine lines.
If you have mature dry skin try: TEOXANE RHA Serum Fundamental Revitalizing Concentrate - If you're searching for the richest form of hyaluronic acid out there – look no further. This revitalizing serum is formulated to hydrate and plump even the most mature of complexions with Resilient Hyaluronic Acid (RHA), the richest concentration of HA available. It works by forming a barrier on the skin's surface, locking in moisture. It's also packed with vitamin B6, zinc, copper and a blend of amino acids to nourish the skin and also uses antioxidants to revitalize and protect against the effects of environmental stressors. This is also a favorite of our mature staff, including Dr. Schlessinger's mother!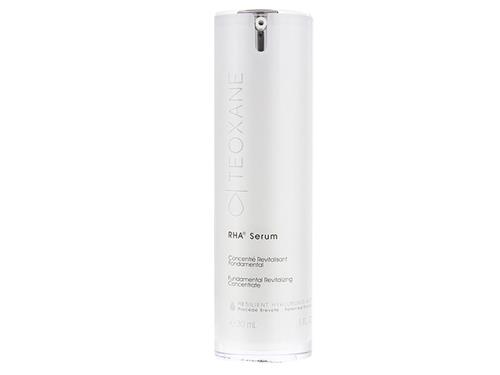 If you have sensitive skin try: Replenix Pure Hydration Hyaluronic Acid Serum – This hydrating HA serum is formulated with an allergen-free formula, so it's perfect for those with sensitive skin! It contains hyaluronic acid in multiple forms for intense hydration (including the smaller molecule sodium hyaluronate) and an Essential Mineral Complex including Zinc PCA and Copper PCA to reduce excess oil. Plus, it's packed with peptides to improve skin elasticity, firmness and support healthy collagen production.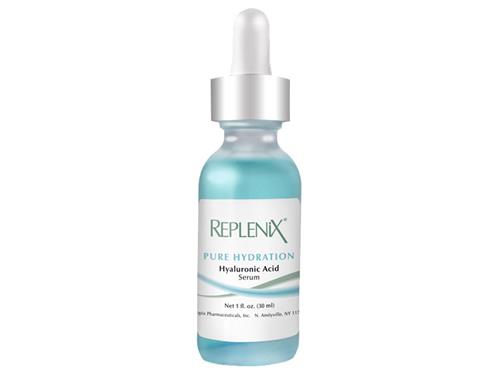 If you have oily/combination skin try: PCA SKIN Hyaluronic Acid Boosting Serum – This boosting serum, formulated with a proprietary HA-Pro Complex, increases hydration on three levels – on the surface of the skin, deeper into the skin and by encouraging your skin's natural hyaluronic acid production. Hydrolyzed hyaluronic acid provides lasting anti-aging benefits, while protective ceramides and niacinamide work to strengthen the skin barrier and protect the skin to prevent moisture loss.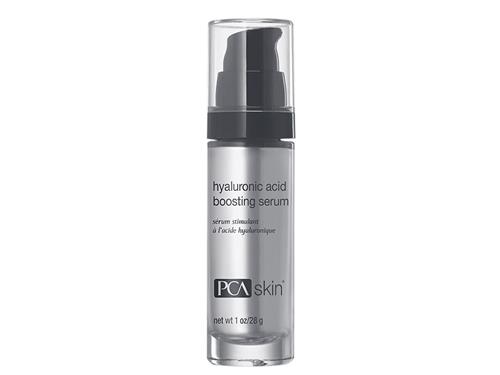 If you have sun damaged skin try: NIA24 Intensive Moisture Double Serum – If your skin is dry and also showing signs of sun damage, this moisturizing serum is a must-have! It's a dual-chamber treatment, featuring two formulas for multiple skin benefits. The first chamber contains six forms of hyaluronic acid to instantly hydrate and soften the complexion, while plumping and softening fine lines. The second chamber contains a potent blend of 5% Pro-Niacin, a patented form of vitamin B, which contains peptides and lipids to address signs of sun damage and improve the skin's barrier function.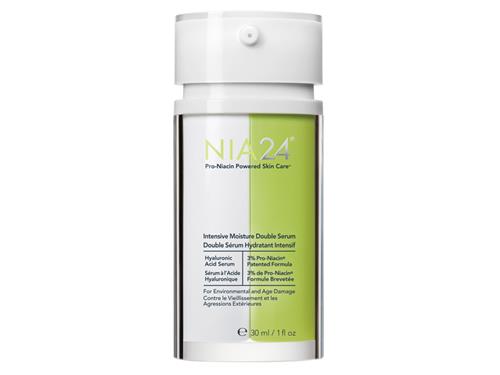 Which HA product is a must-have for your winter skin? Let us know in the comments below!
Shop This Blog
Highlights
Promotes a more radiant complexion
Minimizes fine lines and wrinkles
Fights signs of fatigue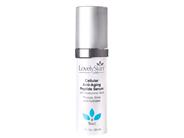 Quick Shop +
Highlights
Best suited for dry skin
Paraben-free
Hydrates the complexion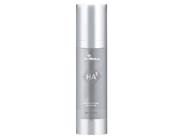 Quick Shop +
2 sizes
Highlights
Plumps and firms with hyaluronic acid
Can be used on all skin types
Ideal after in-office procedures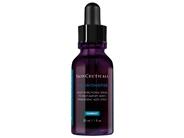 Quick Shop +
Highlights
Minimizes fine lines and wrinkles
Brightens and revitalizes skin
Offers antioxidant benefits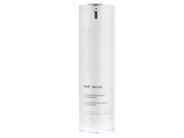 Quick Shop +
Highlights
Strengthens the skin barrier
Improves hydration with hyaluronic acid
Plumps and smooths skin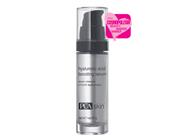 Quick Shop +
Highlights
Visibly improve the look of sun-damaged skin with NIA24 Intensive Moisture Double Serum. Inspired ...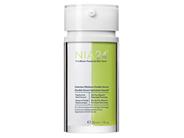 Quick Shop +
Connect with Us!