Beauty
Trend Testers: Thicker Eyebrows for Everyday Wear
Thick eyebrows are typically avoided, but have become one of the biggest beauty trends on the runway. While prominent, thicker eyebrows are one of the hottest fads in high fashion, runway looks don't always work out for daily wear. Plus, recreating the look on your own can prove daunting. Follow our quick tutorial to see how we gave my blonde eyebrows a bold boost without overdoing it.
1. Begin by finding where your brows should start and fill in with a pencil that is very similar to your current shade. For my blonde eyebrows, we chose glo minerals GloPrecision Brow Pencil. Your eyebrows should start at the same place your nostrils end on each side. Use the GloPrecision pencil to create a straight line from each nostril to your brow bone.
2. Using the brow brush on the end of the pencil, begin creating thick eyebrows by brushing upwards to blend the color and fill out the shape.
3. Use concealer below your brow bone to clean up the line and create a more natural effect to ensure the darker, thicker eyebrows don't look fake. We used glo minerals GloCamouflage Oil Free to complete this step.
4. Apply a white shadow like glo minerals GloEye Shadow in Opal right below your brows to highlight the bone and make your eyes stand out.
To apply the shadow and concealer, we used glo minerals makeup brushes to achieve a clean, flawless application. You can also purchase a spoolie brush separate from the glo minerals GloPrecision Brow Pencil.
These four, simple steps will help anyone with naturally dark, but thin or blonde eyebrows experience one of this season's top high-fashion beauty trends. Give this tutorial a try and share your result with us on Facebook or Twitter. If you're one of the lucky women with thick eyebrows in your family, send us a shot of your naturally trendy look!
Shop This Blog
Highlights
Creates natural-looking color
Best suited for brown and blonde hair colors
Comes with an attached blending brush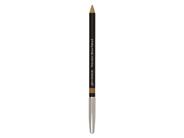 Quick Shop +
4 colors
Highlights
Suitable for sensitive skin
Create crease-free coverage
Allows for buildable coverage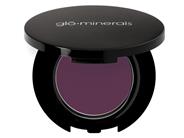 Quick Shop +
26 colors
Highlights
Ideal for any lash length or thickness
Helps sculpt and control unruly brows
Suitable for use with eyebrow pencils and mascara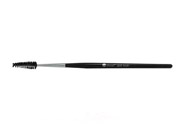 Quick Shop +
Connect with Us!