Sun Care
UV Rays Don't Take a Vacation: Why You Need Sunscreen in the Winter
by LovelySkin
|
October 14, 2015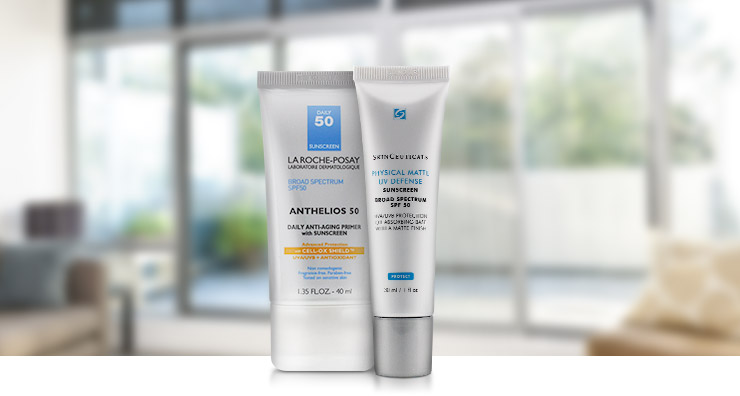 We'd like to welcome a special guest today. Maria B., Director of eBusiness for L'Oreal, explains the importance of wearing sunscreen all year.
Aging isn't just down to the passage of time – environmental factors like sunlight play a role, too. The sun produces many different wavelengths of light, from infrared to ultraviolet, some of which are not visible to the naked eye. Many wavelengths are filtered by the Earth's atmosphere, but what reaches us is still powerful and can affect your skin. When it comes to looking after your skin, there are two types of rays you need to know about: UVA and UVB rays. Too much of these can have a negative effect and can even accelerate the skin's aging process.
UVA and UVB rays
UVA rays are the ones to watch out for when it comes to skin aging. Eighty percent of UVA rays from the sun can penetrate the skin even in cloudy weather, and are present at a constant rate all year round. They can travel through glass, affecting you even indoors.
UVB rays are the type that can burn you on hot, sunny days.
Because UVA rays are present 365 days a year, sun protection should be too. Make sun protection products part of your daily skin care routine in the morning, and then reapply during the day as needed.
For sunscreens that you will love all year long, try these:
La Roche Posay Anthelios 50 Daily Anti-Aging Primer with Sunscreen offers UVA/UVB protection plus an instant visible blurring effect on signs of aging (fine lines, wrinkles and pores) with its unique mattifying texture.
SkinCeuticals Physical Matte UV Defense SPF 50 is a daily UVA/UVB sunscreen with an oil-absorbing protective base that creates a matte finish. This mattifying 100% physical sunscreen is formulated with titanium dioxide and zinc oxide (Z-Cote®*) to provide high broad spectrum UV protection. It's also formulated with translucent color spheres to provide a universal tint for all skin tones and repels oil to minimize sebum appearance.
These are both great options for customers with normal to oily skin looking for a sunscreen with secondary benefits.
Do you have a question about sunscreen in the winter? Let us know on Facebook, Twitter or Instagram using #LovelySkin.
Shop This Blog
Highlights
Best suited for mature, sensitive skin
Minimizes fine lines and enlarged pores
2012 Elle Beauty Genius Award Winner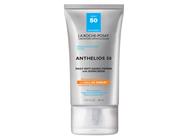 Quick Shop +
Highlights
Minimizes enlarged pores
Creates a matte finish
A physical sunscreen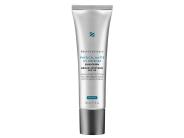 Quick Shop +
Connect with Us!