Beauty
What is the Best Makeup for Acne-Prone Skin?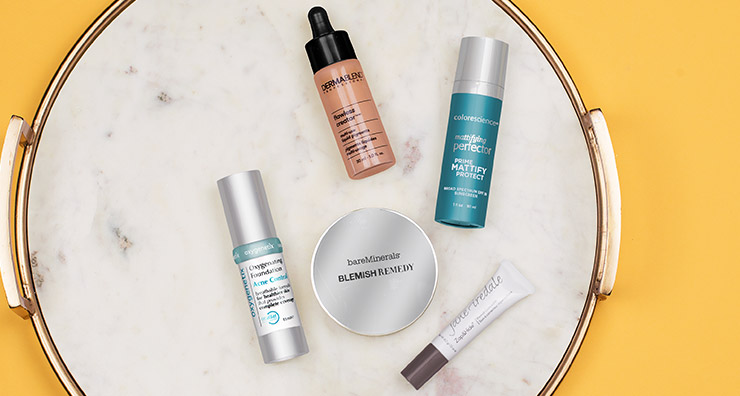 Putting makeup on blemish-prone skin can be tricky. Oil-based formulas that promise "dewy" or "glowing" skin can clog pores, exacerbate blemishes and leave skin shinier than an oil slick. But, don't lose hope! Smooth, matte skin is in sight with our picks for the best makeup for acne-prone skin. Plus, we've got a few tips and tricks on how to cover a pimple when you're in a pinch.
What to look for if you want the best makeup for acne:
If you deal with breakouts and blemishes, your best bet is to use multi-purpose makeup that adequately covers and conceals redness, but won't aggravate the problem. However, it is important to note that if you want to actually improve your acne, don't turn to makeup as it may not be able to actually do that! You should schedule a visit with your dermatologist to find the best treatment.
We consulted with board-certified dermatologist and LovelySkin.com CEO Dr. Joel Schlessinger on the different types of acne and recommended treatments:
"Not all acne is created equal and the treatment depends on which type you have. Cystic or bacterial-based acne and yeast-based acne almost never respond to over-the-counter treatment alone and often need prescription medication from a dermatologist. Acne vulgaris, the most common type of acne, can often be treated topically with a regimen like the LovelySkin Luxe Acne Care Kit but this won't address hormonal or other, more aggressive forms of acne. This set comes with a cleanser, toner, treatment gel and moisturizer that work to heal blemishes at their source. In general, I recommend a mineral based makeup or Oxygentix Acne Control for my patients, but I also ask that my patients discard old, potentially contaminated makeup and ESPECIALLY brushes that are old. Otherwise, all the great treatment in the world won't help as you are just putting it all back with dirty makeup and brushes!"
Applying the right foundation can do wonders to conceal breakouts, but first… sunscreen! We don't have to tell you how important sunscreen is in protecting the health of your skin, but you may not know that not all sunscreens are good choices for acne-prone skin. EltaMD UV Clear Broad Spectrum SPF 46 - Untinted is a top dermatologist-favorite sunscreen because it is the perfect pick for acne-prone skin. In fact, the 'Clear' in its name is due to the fact that it contains niacinimide, which can improve acne when combined with lactic acid! It shields skin from the sun with SPF 46 and hyaluronic acid to hydrate dryness, creating a smooth (and adequately protected) canvas for makeup application.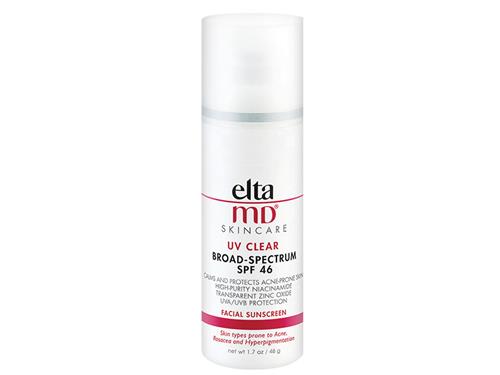 Oil-Free Formulas
Now, on to the makeup! Choosing an oil-free formula (sometimes referred to as non-comedogenic) is the first tip to look for when you are choosing foundation makeup for acne-prone skin. Why? Certain types of acne occur when your pores become clogged with excess oil and dead skin cells. If you already have an oily skin type (which acne-prone skin often does), you shouldn't add fuel to the fire by putting more oil on your skin! Here are a few of our favorite oil-free formulas:
Dermablend Flawless Creator Multi-use Liquid Pigments – This foundation is not only oil-free, but also free of common skin irritants like parabens, phthalates and fragrances. It's non-acnegenic and formulated with 33% mineral pigments for buildable, blendable coverage. Wear it alone or mix it in with your favorite skin care products to shorten your morning regimen!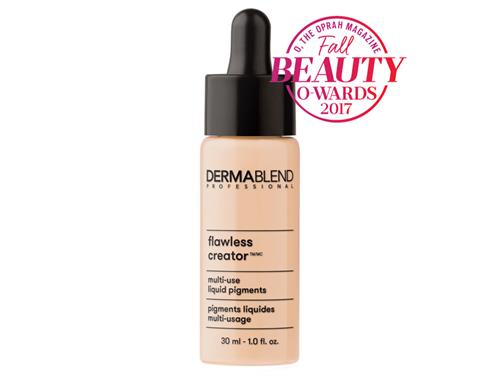 bareminerals Blemish Ready Foundation – If powder foundation is more your style, this mineral-based powder will give you the coverage you need without intensifying breakouts. It's formulated to neutralize redness and reduce the look of larges pores, plus it contains aspen bark and tea tree oil (a natural anti-inflammatory and antiseptic) to help minimize bacteria.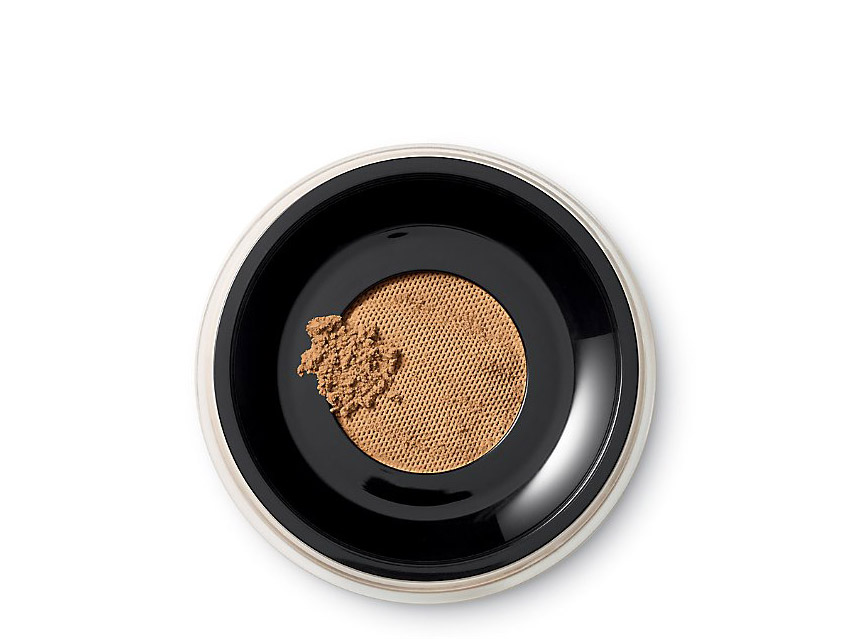 Salicylic Acid Included
Salicylic acid is a beta-hydroxy acid that is able to penetrate through excess sebum and deep into pores, exfoliating away dead skin cells and debris that are clogging pores and causing breakouts. Basically, it's an acne-fighting champ! Give your makeup a boost with formulas that not only cover your blemishes, but also treats them with this powerful ingredient.
Oxygenetix Acne Control Foundation – This foundation is a must-have for anyone with acne-prone skin. It contains 2% salicylic acid to clear excess oil and dead skin cells from pores and contains SPF 25 for added sunscreen benefits. Additionally, the gel-based formula (as opposed to the more common water-based) makes it less likely to attract bacteria to the skin and further clog pores.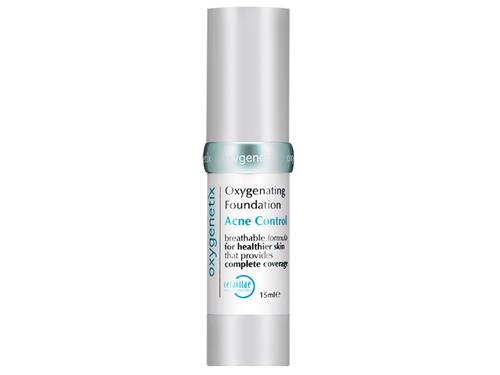 Colorescience Mattifying Perfector SPF 20 – Dewy skin may be in, but for those that are acne-prone, "matte" skin is more desirable. This universal nude primer blurs imperfections while minimizing oil and shine. It targets blemishes with salicylic acid while shielding skin from the sun with all mineral sunscreens – including 5.3% zinc oxide, which is also an anti-inflammatory that can help calm breakouts.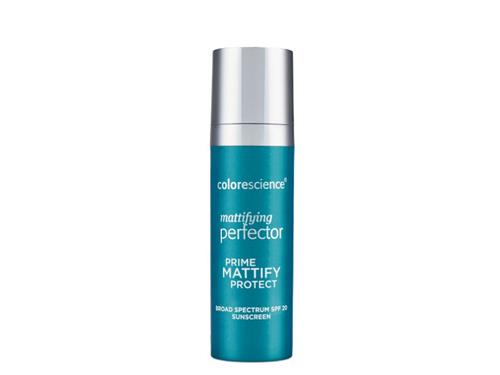 Tip: Use a clean foundation brush when applying foundation to your skin. This will ensure bacteria from your hands is less likely to transfer to your skin and further clog pores. If you prefer to use your hands, make sure you wash them first!
Tips on how to cover a pimple:
When the inevitable pimple pops up at the most inopportune time, having the perfect concealer on hand is a must. Here are a few of our favorites:
jane iredale Zap & Hide Blemish Concealer – This creamy concealer covers any pop-up pimples and calms irritation with psoralea corylifolia extract. Tea tree oil balances oil production and the hygienic, metal-pointed applicator cools and calms skin.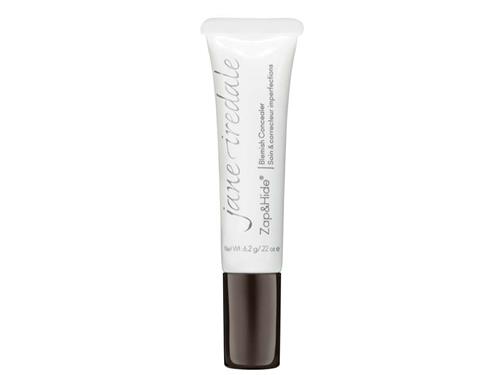 Application Tip: If you're dealing with cystic acne, try applying a warm washcloth or an ice cube to the bump before applying makeup. This will help calm redness and soothe any soreness.
Au Naturale Color Theory Crème Corrector (Sweet Basil) – Here's a little known tip – to conceal and neutralize the redness that often comes along with acne, choose a green-tinted concealer. This one from Au Naturale comes in a convenient stick applicator and can be used to conceal blemishes or redness from rosacea. It's also formulated without known skin irritants and synthetic ingredients like parabens, fillers or toxins.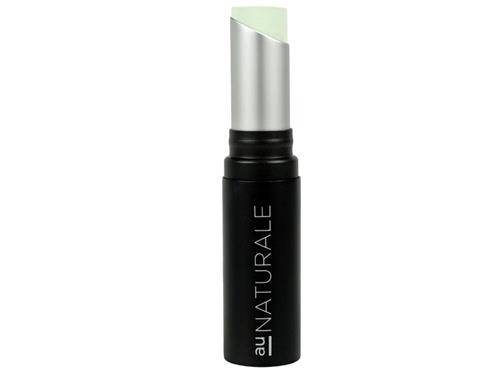 Want more tips on choosing the best foundation for acne? Check out our foundation routine for acne video!
Shop This Blog
Highlights
Calms sensitivity and irritation
Oil-free
Fragrance-free and paraben-free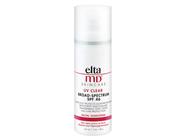 Quick Shop +
Highlights
Blend and customize your look with the Dermablend Flawless Creator Multi-use Liquid Pigments. Cove...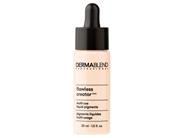 Quick Shop +
20 options
Highlights
Conceals blemishes and breakouts
Soothes redness and inflammation
Layers for customizable coverage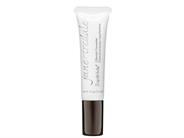 Quick Shop +
3 colors
Highlights
Ideal for oily or acne-prone skin
Helps control oil and shine
Creates a matte finish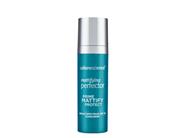 Quick Shop +
Highlights
Our Color Theory Creme Correctors were designed using complementary color theory—hues opposit...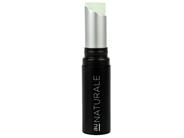 Quick Shop +
5 colors
Highlights
Conceals blemishes
Non-comedogenic
Conceals large pores
Quick Shop +
12 options