Sun Care
Under the Sun: Meet the New EltaMD Sunscreen
by Ashley
|
August 07, 2018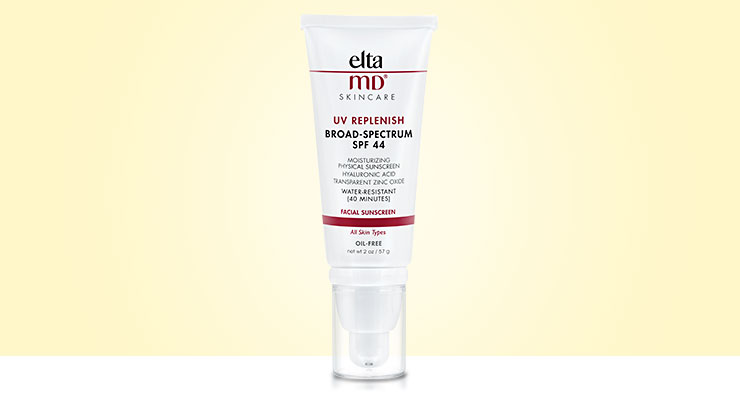 Sun protection is a necessity for every regimen and we are thrilled to have an exclusive product from EltaMD, the NEW UV Replenish Broad-Spectrum SPF 44! Discover why we love EltaMD sunscreen and learn the facts about the NEW EltaMD UV Replenish.
100% physical protection
Hawaii has recently declared a ban on certain types of chemicals that can be found in sunscreens, as they have been found to bleach ocean coral, which disrupts their delicate ecosystem. While chemical sunscreen ingredients are perfectly fine for the day-to-day, packing a coral-safe sunscreen is a must for a day at the beach.
With EltaMD UV Replenish Broad-Spectrum SPF 44, you won't have to worry about your sunscreen causing damage to ocean coral. This 100% physical SPF provides broad-spectrum protection with 10% zinc oxide and 5.5% titanium dioxide. Plus, since these ingredients provide physical protection, the formula will shield skin from the sun as soon as you apply!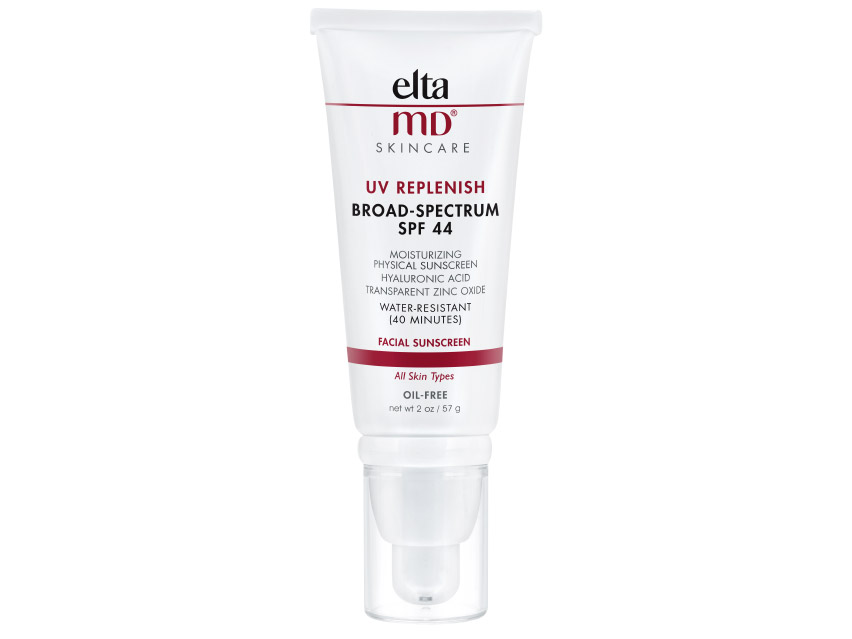 We consulted with Dr. Joel Schlessinger, board-certified dermatologist and CEO of LovelySkin, for his thoughts on the new EltaMD product:
"EltaMD products have always provided excellent protection, and the new EltaMD UV Replenish is no exception. The high concentration of zinc oxide and titanium dioxide in the new formula provides suitable protection for beach-goers, and the hyaluronic acid makes it great for those with post-procedure or irritated skin."
The ultimate hydrator
In addition to providing superior sun protection, the new EltaMD sunscreen also offers superior hydration. Hyaluronic acid binds moisture to the skin, making EltaMD UV Replenish the perfect sidekick for dry, stressed or post-procedure skin! Plus, the gentle new formula also contains antioxidants to boost the power of the SPF and prevent damage caused by free radicals. This oil-free sunscreen provides unbeatable protection with a weightless finish that can be used on all skin types.
What makes UV Replenish different from other EltaMD Sunscreens?
EltaMD products offer different benefits because every skin type is unique. So, how does UV Replenish stack up when compared to EltaMD UV Clear or UV Elements?
UV Replenish SPF 44 and UV Elements SPF 44
UV Replenish and UV Elements share:
The same active ingredients: 10% zinc oxide and 5.5% titanium dioxide
The same level of hyaluronic acid
Both are oil-free and non-comedogenic
Where UV Replenish and UV Elements differ:
UV Elements features a universal tint while UV Replenish has no tint
The texture of UV Replenish and UV Elements is slightly different
The key difference between these two formulas is that UV Elements was designed to provide physical protection against UVA/UVB rays. UV Replenish was designed to provide physical protection and maintain moisture levels in the skin.
UV Replenish SPF 44 and UV Clear SPF 46
UV Replenish and UV Clear share:
The same oil-free, non-comedogenic benefits
Formulas fortified with antioxidant protection
Where UV Replenish and UV Clear differ:
UV Clear contains niacinamide and lactic acid to diminish the appearance of blemishes
UV Replenish, while not heavy feeling, has a slightly thicker texture than UV Clear
UV Clear contains chemical and physical active sunscreen ingredients, while UV Replenish is all physical
While EltaMD UV Clear and UV Replenish are both non-comedogenic (meaning they won't clog pores and congest skin), the UV Clear does contain niacinamide, which when combined with lactic acid, will help reduce the appearance of blemishes. If you have acne-prone skin, both formulas will provide suitable protection while also preventing redness and sensitivity.
Want to learn more about the importance of sun protection? Check out more on our blog!
Shop This Blog
Highlights
Oil-free
Water-resistant
Hydrates skin with hyaluronic acid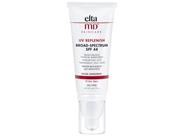 Quick Shop +
Highlights
Calms sensitivity and irritation
Oil-free
Fragrance-free and paraben-free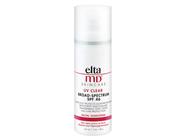 Quick Shop +
Highlights
Gently exfoliates with lactic acid
Reduces the appearance of sun damage
Tinted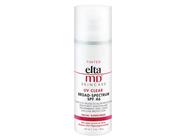 Quick Shop +
Highlights
Features a universal tint to match most skin tones
A physical sunscreen
Gently moisturizes skin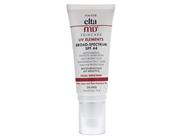 Quick Shop +
Connect with Us!