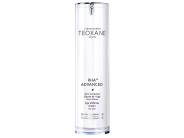 Write a Review - Receive 50 Rewards Points!
Tell us your thoughts about TEOXANE RHA Advanced Age Defense Cream - Dry Skin so we can help you find the right products. With your review, you'll also receive 50 Rewards Points. Please note that it may take up to 72 hours for a review to appear on site. All reviews are subject to moderator approval.
Write a Review
19 Results
Moisturizer that makes you want to keep using it!
Teoxane RHA Advanced Age Defense Cream-Dry Skin is a long name for a wonderful moisturizer for those of us who have tried everything and were willing to listen to our dermatologist's recommendation. She was so right, that I would find this product ideal for someone of my stage in life. This moisturizer and a serum have made such a difference in the texture of my "large pore" skin. It's easy to use-twice a day after washing my face, and not too heavy. I highly recommend this product! My search for a great moisturizer is now over.
love ❤ this cream
Have been using this for over a year..it's pricey but well worth it..I use the serum under the cream and it makes my mature skin look very hydrated..
No more dry skin
While it is expensive, I will tell you it works! No more dry, flaky skin. I have been using it in the morning and at night for two weeks and I am seeing results in smother skin and texture. It absorbs very quickly. Wish I could afford their line.
Good
Very moisturizing but I can only use it once a day because it breaks out my skin if I use it twice a day.
Reborn with Teoxane.
As I've aged, very rarely has a product ever worked immediately. I am 71 and very active in 2 volunteer organizations. I was shocked at how many women were telling me how beautiful my skin looked. Some thought I had had injections, which I do not do (yet). My manicurist touched my face and said "Lovely!" When a coworker overheard, she asked "What have you done to your skin?" Teoxane combined with Retinol (Revision) has given me the smoothest, freshest look in a very long time. I am on my second Teoxane and still enjoying compliments.
Teoxane RHA Dry skin cream
I love all of the Teoxane products. This one is especially hydrating for my dry skin. I have noticed a difference when I don't use this product. I have middle aged skin which is very dry, this product is a 5 star!
One of the best skin care product on the market
TEOXANE RHA Advanced Age Defense Cream - Dry Skin is by far the best product on the market for my dry and very sensitive skin. My estetician recommended it and I gave it a try. I've been using it several months now and love it so much that I ordered another bottle. Texture is not greasy like other rich creams, absorbs well and smells nice. I have tried all top of the line skin care products but this one is the best in my opinion. Give it a try!
Effective moisturizer for dry skin
I decided to try the Teoxane line as it was recommended by my derm office. I am in my 60s and have found this cream to be wonderfully moisturizing for my dry mature skin. It definitely plumps up the skin and helps my foundation goes on smoothly. I wish it wasn't so expensive, fortunately, LovelySkin recently had it on sale which makes it a "little" more affordable!
TEOXANE RHA ADVANCED AGE DEFENSE CREAM FOR DRY SKIN
This is my second order, Just love what it did for my dry skin, I combine it with all Teoxane product every night with Refissa, My skin did not have any redness or feeling dry, The results of my skin is smooth, fine lines are less noticible and firm. I rather not buy makeup and save to buy this skin care, It lasts a long time.
Soft , healthy skin that glows!
One of the finest skin care products I have tried in my life. Makes my skin feel soft, supple, so hydrated and makeup goes on smooth. I'm 52, have dry skin, live in the high desert which makes dry skin worse and the TEOXANE line has saved it. I can't recommend this product enough and grateful to LovelySkin for carrying it!
Finally, a cream that delivers!
Couple this cream with their serum and you will soon notice a difference in clarity, suppleness and smoothness. My skin has responded, and very soon after I began using them together. Pricey, yes, but I dont do Botox etc, so this has been a real game changer in the way I look and feel. I am 64 and many seem to think I am closer to 50. A little DOES go a long way. I just recently bought the prime cleanser and it too is lovely and does a great job at cleaning the skin. The medical explanation is that we wash our face too often taking away the natural oils in the skin morning and night. Thus, this cleanser was developed to not use water. Very happy with the whole program they have developed as my skin really looks fed. Looking for sales so I can keep up!
can already see a difference in 3 weeks with Teoxane
I received a sample of Teoxane from LovelySkin and liked it immediately. I have combination skin so I ordered the RHA Advanced Age Defense Cream normal to combo. It wasnt as moisturizing as the sample of Dry Skin crème. I had a coupon from the order so I ordered the full size of the Dry crème and liked it much better. I currently use the Dry in the morning with a different brand of a Hyaluronic serum first. I use the Combo crème at night with the sample of the Teoxane RHA Serum first. I can see a big difference in my skins appearance using their serum first and then the crème as instructed. My skin is definitely more plumped and toned!! I am continuing to also use Neo Cutis Bio Serum as well. The Teoxane is expensive but it is working. I will order a full size of the RHA Serum when they have a sale. HINT HINT :) The Dry crème does not make my Combo skin oily so I will continue to just order the Dry crème. Its definitely worth trying.
Awesome
This product is great for my dry aging skin. I love how my skin just soaks it up and I will continue to buy this. Thanks Lovely Skin for carrying this brand.
Loved the sample of this I received from L.S.
I only gave this a 4 because I have not used it enough yet to know for sure how it is, but I did use the sample that LovelySkin sent me and loved it so much that I bought both the serum and the cream. I cant wait to use them and Im sure my skin will look amazing when I do.
Moms turn
Now that my 5 children are grown i am focusing on me. I saw this product reviewed on our local newscast one night and decided to give it a try. I love how it makes my skin look and feel. I look younger than my 58 yrs. I highly recommend this product.
Wonderful for my dry and dehidrated skin!
I have seen dramatic changes to my dry and dehydrated skin with this marvelous cream. Leaves my skin like silk the next day, after applied at night time in conjunction with the serum. I recommend it!
Worth every penny
I have tried many moisturizers and this far outdoes all of them. A little goes a long way and it is smooth and non shiny under makeup. I use it twice a day and get many compliments on my skin!
Nourishing, Balancing, Non-Greasy,
I was using the Normal to Combination version of this product and though it worked well, wanted to try the dry skin formulation. It works beautifully as well -- absorbs quickly, gives extra moisture without any greasiness or heaviness. Will be using both, depending on skin, season and environmental conditions. Teoxane has become my main go-to line!
Teoxane
Great product. Makes my skin soft and smooth. Originally bought from doctor, but found this website to be cheaper.