Reviews For
Vanicream Z-Bar (Pyrithione Zinc 2%) Medicated Cleansing Bar
$8.95
57 Results
Vanicream Z Bar
When the manufacturer of the dandruff shampoo I was using quit making their product, I had to look for a new product. I did some research, and decided to try this as it is available in bar form which I prefer to liquid. I find the bar to be more efficient and less expensive and works just as well. This has continued to manage and keep my dandruff at bay, has a great suds quality, and my hair and scalp feel fresh afterwards. It is complemented extremely well by the Free and Clear Conditioner by the same manufacturer. A big like for both Gentle wash
I really like this soap for both my face and my body. Helps breakouts and my sensitive skin.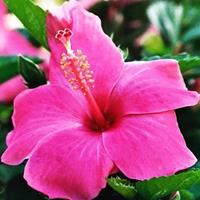 Flakes
He loves it. Flakes have calmed down. LovelySkin Customer
Verified Purchase
Not for me
Unfortunately, this product irritated my skin so I had to return it. It was not for me but I'm sure it will work for many others. I originally bought it to treat my malasezzia but ended up going with a different product after this one didn't work out. LovelySkin Customer
Verified Purchase
This is a very good soap. It helps for many things.
I love this soap bar. It helps so much with acne (especially on the chest, arms, and back), but also on the face. It's gentle enough for everyday use and it isn't very drying. It's one of the only things that I've found to help with blemishes on my chest and arms. My sister has been using it for several years and she says it works wonders on eczema, blemishes, or dandruff. We hope Vanicream never stops making this soap. LovelySkin Customer
Verified Purchase
Excellent product for sensitive skin
Very easy to use, it is also good for the family Stinks!
No irritation but it smells! Will not buy again unfortunately LovelySkin Customer
Verified Purchase
Great Product and Service
Item was shipped and received in a expedient fashion. Very impressive. Great product as well! hockeycaps
Verified Purchase
Amazing product!
This is the best facial cleanser I have ever used. It is gentle, non-drying, and treats redness and flaking to keep my skin looking healthy and beautiful. I absolutely love this soap and will always continue to purchase it! LovelySkin Customer
Verified Purchase
Works for me!
A Curology dermatologist recommended this bar for my body acne. My skin is prone to aggressive, sudden and deep on-set acne. Its worse the hotter it gets outside and my skin is very sensitive to soaps, perfumes, detergents, etc. I was in the middle of a severe flare up, one bad enough I went seeking relief and she told me this! I googled it and found myself here on lovelyskin.com - after my first bar I could totally see a difference. All the active, angry bumps were calmed, redness reduced, and very few ever pop up. I do still have to wash my hair and face completely separately from my body as well as each other. But again, mega sensitive skin.. lol. This little bar has made all the difference and I have it on auto-renew monthly so I don't ever run out and have to endure the painful flare ups of shipping times. Thank you Vanicream and thank you LovelySkin!! TheLovelyLuna
Verified Purchase
Helps with ezcema on face and chest
This bar helps relieve itching associated with ezcema and keeps breakouts at bay with consistent use. I've been very satisfied with this product and really all vanicream and free and clear brands. LovelySkin Customer
Verified Purchase
Goodbye dermatitis!
It really cleared up my skin! LovelySkin Customer
Verified Purchase
Great for Stubborn Acne.
I started using this soap in January of this year and I saw a lot of improvement within 3 weeks. Even though my acne isn't completely gone, I can definitely say it keeps it at bay. I love it. LovelySkin Customer
Verified Purchase
Amazing
After trying several other products to treat dermatitis I tried this bar and it changed my life. I will only use this product going forward. LovelySkin Customer
Verified Purchase
Really effective formula
For years I've been battling increasingly worse dry and flaky spots around my scalp and face that moved to my eyebrows in the past year. My former dermatologist kept prescribing expensive topical creams that would work for a few days and then the flaking would return with a vengeance. My new dermatologist told me it's not really classic eczema but irritation due to excess yeast on my skin and he recommended Z-Bar to wash the affected areas (instead of my regular soap / wash) to reduce the yeast. Within the first few days I noticed a difference and all my dry spots and flaking have vanished! I've been using Z-Bar for a few months now and would highly recommend to anyone with similar symptoms. LovelySkin Customer
Verified Purchase
Hail Mary for my cystic acne, avoid eyes
I had tried a lot of things, guys. I had noticed that my head and shoulders shampoo seemed to help during a postpartum hormonal flare, so I bought this soap. Love it, and one bar lasts forever, so consider that when balking at the price like I did originally. It has helped, but my one bit of advice is to not use near your eyes Pibbles
Verified Purchase
Amazing!
My dermatologist recommended that I buy this and give a try since I've been struggling with random break outs. I was very skeptical about it since I constantly keep trying new things, and nothing ever works, but this product has actually been a life saver. I love it, and do not regret buying it. It's the best purchase I've made toward my skin care. It was super easy to buy off the website, great price, and it shipped super fast! I use it every other day in place of my regular face wash. I've been using it for about a month now, and I have yet to deal with any stubborn/random breakouts. It's helped my skin a lot, and I would highly recommend investing in one of these! Makenna
Verified Purchase
Vanicream Z-Bar
The best product that I have found since the ZNP Bar came off the market. Give it a chance twice a day and in a week you will notice the improvement. LovelySkin Customer
Verified Purchase
Great for acne and dry skin!
I have been using this bar for a month now, and it has helped my seborrheic dermatitis condition so much. I have dry patches on my body, and this soap is the only thing that I have found to smooth out my skin and take itchiness away. It also seems to be clearing up my acne, which is also a plus! I definitely recommend applying a moisturizer after using the bar just because with frequent use, it can be kind of drying. But using every 3-4 days seems to help reduce this issue and keeps my skin in good condition. I use with the Vanicream Lite Lotion.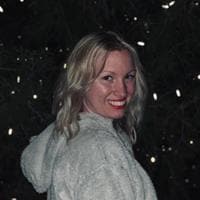 IrelandAvery
Verified Purchase
Good Product
Bought this for a friend who has some seborrheic dermatitis issues, and he said it's been helping. Tammi12345
Verified Purchase
Works.
Although it was recommended as a body soap, I have cleared the acne on on my lower cheeks and chin after nothing worked. It took 6 weeks of daily use. And now, I feel my skin has cleared up for first time in 15 years. TahoeGirl
Verified Purchase
So far, so good
I have terrible breakouts on my chest, neck and upper back. It looks like inflamed acne. Terrible for my self confidence. I am also 35—acne and forehead lines at the same time seem really unfair. This soap, along with noble formula soap were recommended to me because of their zinc content, as my dermatologist suspected that my condition wasn't acne, but instead a folliculitis caused by a fungus, much like what causes dandruff. I chose the vanicream over the noble because I have many, many botanical allergies, and the noble formula soap has some ingredients that I am not sure of. This soap is a little bit drying, but I have a pretty heavy moisturizing routine, as my skin is very dry anyway. It seems to be really helping. Actual pustules and lesions are all but gone. I have hyperpigmentation where they were, but I am hopeful that it will fade. I will update in a few weeks just to let people know if it continues to improve my skin''s condition or not. Shannonface
Verified Purchase
Jury is still out
I had high hopes for this cleansing bar due to my facial seborrheic dermatitis that can be very inflamed, sensitive, with extreme flaking. I'm not sure this cleansing bar is helpful for this condition. My thought is there are better options available. LovelySkin Customer
Verified Purchase
Great for sensitive skin
My husband has sensitive skin and is plagued by seborrheic dermatitis. This soap is non-irritating and has helped to calm his flare ups. Will continue to purchase. SKIN CARE
very good for sensitive skin.