Reviews For
Vanicream Z-Bar (Pyrithione Zinc 2%) Medicated Cleansing Bar
$8.95
Amazing!
My dermatologist recommended that I buy this and give a try since I've been struggling with random break outs. I was very skeptical about it since I constantly keep trying new things, and nothing ever works, but this product has actually been a life saver. I love it, and do not regret buying it. It's the best purchase I've made toward my skin care. It was super easy to buy off the website, great price, and it shipped super fast! I use it every other day in place of my regular face wash. I've been using it for about a month now, and I have yet to deal with any stubborn/random breakouts. It's helped my skin a lot, and I would highly recommend investing in one of these! Makenna
Verified Purchase
Vanicream Z-Bar
The best product that I have found since the ZNP Bar came off the market. Give it a chance twice a day and in a week you will notice the improvement. LovelySkin Customer
Verified Purchase
Great for acne and dry skin!
I have been using this bar for a month now, and it has helped my seborrheic dermatitis condition so much. I have dry patches on my body, and this soap is the only thing that I have found to smooth out my skin and take itchiness away. It also seems to be clearing up my acne, which is also a plus! I definitely recommend applying a moisturizer after using the bar just because with frequent use, it can be kind of drying. But using every 3-4 days seems to help reduce this issue and keeps my skin in good condition. I use with the Vanicream Lite Lotion.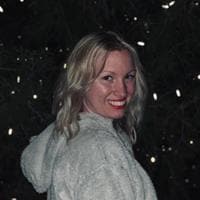 IrelandAvery
Verified Purchase
Good Product
Bought this for a friend who has some seborrheic dermatitis issues, and he said it's been helping. Tammi12345
Verified Purchase
Works.
Although it was recommended as a body soap, I have cleared the acne on on my lower cheeks and chin after nothing worked. It took 6 weeks of daily use. And now, I feel my skin has cleared up for first time in 15 years. TahoeGirl
Verified Purchase
So far, so good
I have terrible breakouts on my chest, neck and upper back. It looks like inflamed acne. Terrible for my self confidence. I am also 35—acne and forehead lines at the same time seem really unfair. This soap, along with noble formula soap were recommended to me because of their zinc content, as my dermatologist suspected that my condition wasn't acne, but instead a folliculitis caused by a fungus, much like what causes dandruff. I chose the vanicream over the noble because I have many, many botanical allergies, and the noble formula soap has some ingredients that I am not sure of. This soap is a little bit drying, but I have a pretty heavy moisturizing routine, as my skin is very dry anyway. It seems to be really helping. Actual pustules and lesions are all but gone. I have hyperpigmentation where they were, but I am hopeful that it will fade. I will update in a few weeks just to let people know if it continues to improve my skin''s condition or not. Shannonface
Verified Purchase
Jury is still out
I had high hopes for this cleansing bar due to my facial seborrheic dermatitis that can be very inflamed, sensitive, with extreme flaking. I'm not sure this cleansing bar is helpful for this condition. My thought is there are better options available. LovelySkin Customer
Verified Purchase
Great for sensitive skin
My husband has sensitive skin and is plagued by seborrheic dermatitis. This soap is non-irritating and has helped to calm his flare ups. Will continue to purchase. SKIN CARE
very good for sensitive skin. Great!
I've been using this for the acne on my back and face, and there's been a lot of improvement! I like that this bar is non-irritating and doesn't dry out my skin. It has a "soapy" kind of smell, but other than that, no fragrance. It lathers up very nicely. There only downsides are it's quite small and it always seems to be out of stock. LovelySkin Customer
Verified Purchase
Average
The cost is a lot for one small bar of soap. It's not an exceptional product but it is nice to have it as one option for this particular topical medication. It dissolves very quickly so I opted to purchase a strong zinc shampoo, as a body cleanser substitute, at the doctor's recommendation. This product is for my toddler so I can imagine a grown person would go through it in a few days. However, options are nice to have. LovelySkin Customer
Verified Purchase
Only thing that has worked for me
I first used the original Vanicream bar. My skin looked fantastic, but I would still break out into these itchy hives (I assume due to a fungus or my rosacea). I read in an article to use something with zinc, so I purchased the Z Bar. I noticed a difference immediately. And I no longer have hives. I hope they never discontinue this bar! A lot of other zinc bars are loaded with pore clogging ingredients, but Vanicream keeps it pretty pure. LovelySkin Customer
Verified Purchase
Was skeptical but worth it
I thought a soap couldn't help my dry skin, but it did. Healed cracks & eliminated acne, skin so smooth after use & feels soothed. Downside is it's pretty pricey per bar. LovelySkin Customer
Verified Purchase
Does the job
I have Seborrheic Dermatitis which flares every few months. When it does, my normally somewhat oily skin becomes itchy and very flaky. This soap used once a day for a few weeks goes a long way towards curing the problem. Unlike other Pyrithione Zinc soaps that I have used, this does not dry out my skin. LovelySkin Customer
Verified Purchase
Lifesaver!
I was struggling with extremely dry scalp issues and tried all kinds of shampoos, and this was the only soap to give me any relief. Ever since I started using it I haven't had a single flake or any itching at all. It's amazing!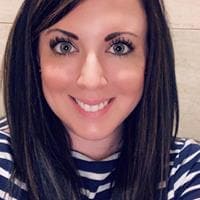 LovelySkin Customer
LovelySkin Employee
WOW! Healed my Perioral Dermatitis
I am writing this in hopes I help someone else suffering from mystery Perioral Dermatitis on their skin. So this bar has saved my skin! All of a sudden, I developed some Perioral Dermatitis near my mouth. After switching to all new, gentle products, toothpastes,supplements, etc, and spending lots and lots of money, I decided to try this medicated bar from Vanicream. I had read online that zinc is helpful for Perioral Dermatitis and also clarifying as well ( oh yea I struggle with acne too, so that's fun). After one day, my skin has improved 70%! The redness and inflammation have subsided and I must say my skin looks bright and radiant. Not red! I had already made an appointment with a dermatologist the morning after I received this so I definitely wanted to get her thoughts. She confirmed it was PD and gave me a topical antibiotic. And she said it is a must I continue with this bar to cleanse! However I think I'm going to hold off on the topical because of the amazing result I've had win this bar! I'm so incredibly happy and I do hope that someone else with PD tries this and finds it as healing as I have. Best soap ever!
I have suffered from eczema ever since childhood and am always on the lookout for something that will heal my rashes or at least alleviate the symptoms. In the recent years, I've had troubles with flaky rashes on my scalp and eczema around my ears, on my neck and on my arms and hands. It was embarrassing and uncomfortable. I tried this soap and I was so happy to find that with daily use, my symptoms are relieved. My skin feels so comfortable. I was also pleasantly surprised that it helps manage my acne! It came with two bars so I gave one to my Aunt who has psoriasis. Her symptoms improved dramatically as well. I hope I'll never have to be without this soap. Thank you, LovelySkin! LovelySkin Customer
Verified Purchase
Searched for this for along time
This soap was recommended to me by my Curology dermatologist. It is absolutely fantastic! I don't get that weird dry soapy layer after. Instead, my skin feels soft, smooth and for once clean without clogged pores. The bumps on my arms and back went away almost immediately. I would recommend this in a heart beat! LovelySkin Customer
Verified Purchase
Vanicream Z-Bar helps with my acne
My dermatologist recommend this soap to help my acne issues. My pharmacist could not order it, so I found it on LovelySkin at a great price and can purchase only what I need. I only use it at night. It tends to overdry my face if I use it twice a day. It has helped with my acne issues and I will keep using it as long as I need it and as long as LovelySkin continues to carry it. LovelySkin Customer
Verified Purchase
Son's acne
Prescribed by the dermatologist for my son's acne, and it seems to help. LovelySkin Customer
Verified Purchase
Doctor approved.
My husband has experienced a raging case of eczema recently, and it became necessary to see the dermatologist. During the visit, the specialist asked what soap was used in bathing. When we replied that Vanicream medicated soap bar was used, he said that is the most highly recommended soap for a skin condition and to continue the regime. Thank you, LovelySkin for making this medicated soap available to the public. LovelySkin Customer
Verified Purchase
Effective Active Ingredients
Z Bar is an effective cleansing bar that clearly has a good amount of the active zinc ingredient. It lathers well, does not have added fragrance and clears flakes away. The bar lasts a long time as well. I have rosacea, so I can only use it 3 times per week otherwise my skin gets irritated. Very nice bar that does its job. LovelySkin Customer
Verified Purchase
Finally!
My dermatologist diagnosed me with I seborrheic dermatitis. I have tried many products to control skin flaking but many made my face too dry and scarcely addressed the flaking. It seemed as though no matter what I used to cleanse, exfoliate and moisturize my face, I always had flaking skin which was highlighted by the use of foundation makeup. Since I began using Vanicream Z-bar, the facial flakes are under control. I love it! LovelySkin Customer
Verified Purchase
Works Great !!
Heals dried cracked red chapped hands quickly. Prevents them from getting red & dried out. The Zinc is a great addition to this product. LovelySkin Customer
Verified Purchase
Best soap EVER!!!
I originally bought this for my sensitive, always flaky scalp. I've tried every non-prescription shampoo and nothing helped my dandruff and itchiness/redness. I decided to give this a try. I would use shampoo and then the soap only on my scalp. It definitely has a calming effect. I'm really impressed, and my scalp has never felt better, especially during the winter when it really acts up. I'm going to buy some for my dad - he has the same issues! Here's the real cool part: I accidentally used it as body soap, and noticed my skin was porcelain smooth after! I thought it was my lotion, but realized I used this soap. Since then I only shower with this as my body soap, and my skin is super soft and never irritated. I always used to get little red bumps everywhere, and they are almost non-existent. I swear my skin has never been this awesome :) I use it on my scalp, face and body. Try it if you have sensitive skin (not just your scalp!). LovelySkin Customer
Verified Purchase