Hot Products
5 Reasons Why We Love the New SkinMedica LYTERA 2.0
by Stepha
|
January 17, 2017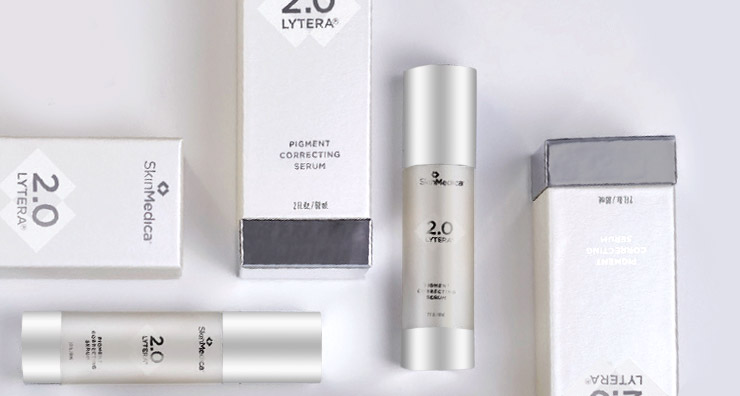 This week, SkinMedica is launching a new and improved version of their award-winning LYTERA Brightening Complex! You're probably wondering what's different about the latest version, and we're happy to share why we couldn't be more excited about SkinMedica LYTERA 2.0 Pigment Correcting Serum.
1). LYTERA 2.0 is now formulated without retinol.
Retinol is one of our favorite anti-aging ingredients because it encourages cell turnover and helps create a smoother, more even complexion. Retinol can, however, be a little too potent for those with reactive skin. SkinMedica LYTERA 2.0 Pigment Correcting Serum is now formulated without retinol so it's less likely to cause visible peeling and irritation. This makes it suitable for all skin types, including sensitive.
2). The new formula has been clinically tested on a wide range of skin tones.
While hyperpigmentation affects patients from every genetic background, it can be particularly stubborn to treat in those with darker skin tones. In clinical trials, LYTERA 2.0 was tested in nine studies in three different countries. The new formulation has been proven to reduce the appearance of various types of hyperpigmentation in a wide variety of ethnicities and skin types.
3). LYTERA 2.0 features new technology to impact how the body produces melanin.
LYTERA 2.0 doesn't just treat hyperpigmentation at the skin's surface, it actually helps balance melanin production. The new formula also contains some of the best anti-aging ingredients around to help create an overall more youthful complexion. Tranexamic acid and a marine blend extract correct dark spots and support a healthy skin barrier, while phenylethyl resorcinol helps support melanin balance. Phytic acid enhances skin texture and creates a more even tone, while niacinamide and Tetrapeptide-30 help prevent new spots from forming.
4). 100% of patients reported visible improvement in hyperpigmentation in just 12 weeks.
New, more powerful ingredients means even better results! With LYTERA 2.0, patients experienced noticeable improvements in as little as two weeks. By week 12, 100% of patients had experienced a brighter, more even skin tone and a visible reduction in the appearance of dark spots and other forms of hyperpigmentation. This may be compared to the 85% patient improvement rate from the original LYTERA's clinical studies.
5). You can use LYTERA 2.0 alone or alongside products that contain hydroquinone.
We love when a product is versatile enough to adapt to our skin's changing needs, and LYTERA 2.0 definitely delivers. This product is powerful enough to stand alone as a brightening treatment, but it can also be used to enhance the results from your hydroquinone regimen. If you prefer to cycle on and off hydroquinone products depending on the season or would rather reserve it for nighttime use, LYTERA 2.0 can round out your routine. Just remember, sunscreen is still just as important while using LYTERA 2.0 and should be applied every day, rain or shine.
Are you excited to try SkinMedica LYTERA 2.0 Pigment Correcting Serum? Let us know in the comments below, or tell us on Facebook, Twitter and Instagram using #LovelySkin!
Shop This Blog
Highlights
Hydroquinone-free
Controls melanin production
Diminishes dark spots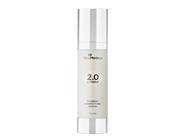 Quick Shop +
Connect with Us!