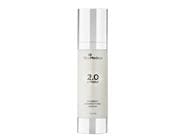 Reviews For
SkinMedica LYTERA 2.0 Pigment Correcting Serum
203 Results
SkinMedica LYTERA 2.0 Pigment Correcting Serum
I have been using this day and night for a couple of weeks now and my skin texture has improved. I haven't had any lightening with my melasma yet but it has only been a couple of weeks. I have seen great results with SkinMedica LYTERA 2.0 Pigment Correcting Serum so I am very hopeful!! LovelySkin Customer
Verified Purchase
This works
Helps to whiten dark spots and maintain even skin tone LovelySkin Customer
Verified Purchase
Lytera 2.0 4ever!
I love Lytera 2.0! This product was originally recommended to me by my dermatologist to help even my skin tone. I am fairly pale, had acne scars, dark circles under my eyes, and rosy cheeks. Once I started using Lytera 2.0 two times a day, my scars and cheeks evened out more than I really thought possible. I love Lytera! I recommend it to anyone who asks about my skincare routine. I am so happy with this product, one bottle lasts months, and I get compliments on my even skin tone. 10/10 would recommend EricaLaine
Verified Purchase
Great
I have some hyperpigmentation and I can honestly say this product has helped so much. LovelySkin Customer
Verified Purchase
Great product
Light weight. Helpful with browning and tone and texture carliemichael
Verified Purchase
No lightening for me
I carefully monitored a few darkish spots on my face as I used this product and after months of use, noticed no lightening at all. ElCapMom
Verified Purchase
Works well on certain types of discoloration
I started using Lytera when my dermatologist first recommended it for my sun spots that started to appear a few years after I had my kids. It did not work well for that purpose, but I had some darkening of skin under my arms and it worked amazingly well on that. My under arms look normal again and it hasn't gotten dark again even though I stopped using it there. I also used it on scars on my legs and it worked pretty well on that too. koolkatso
Verified Purchase
Excellent brightener
I've been using this product for years now. It truly diminished my dark spots and continues to as I age. mamascotti
Verified Purchase
Great Summer Corrector
After a summer of enjoying the sun and sand this serum is helping me to correct those dark spots that have been showing up from the sun. I started using it 3 months ago and already I am seeing the sunspots fading away! Will definitely keep using this product as part of my nightly regimen. sugarland1
Verified Purchase
Pretty good
I wish hydroquinone didn't carry the risk of ochronosis because when I used that 20 years ago, it really cleared up my melasma when paired with an exfoliant. Lytera 2.0 is pretty good, and I heard it is equal to hydroquinone when paired with chemical peels. When I stop using Lytera, I do notice my discoloration more. But, for the price, I would expect complete clearing of my melasma. LovelySkin Customer
Verified Purchase
Fade my melasma
It's a great product, I used it and Retinal 0.5 complex in my night routine for 3 weeks, it's still there but much lighter. Of course I'm gonna buy it again.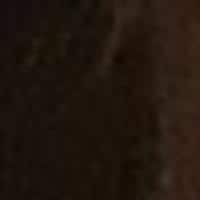 It works
One of the best products for discoloration. LovelySkin Customer
Verified Purchase
Best Option to control Melasma
My dermatologist recommended Lytera 2.0 to control my Melasma. I was under treatment with high concentration of hydroquinone. After a few months my dermatologist told me I needed to stop hydroquinone creams and recommended to use Lytera 2.0 instead. I have been using Lytera every day, twice at day, for almost year and my melasma is under control. No new spots and kept the old ones light and under control. I will never stop using this product. If you suffer from Melasma you must buy it. Great product!
This is a great product for evening out my skin tone! LovelySkin Customer
Verified Purchase
Effective
This product is effective in keeping the discoloration I get on the sides of my neck at bay. I had a series of IPLs on the dark spots of my neck which developed a few years ago. My doctor recommended I use this as a way to keep the discoloration from returning, along with using a tinted sunscreen. This has definitely helped to keep the discoloration down. I have sensitive skin and this has not given me any trouble when I use it. It is expensive, but a little goes a long way. LovelySkin Customer
Verified Purchase
Helps with melasma
This has really helped with evening my skin tone. My melasma has improved. Freckle419
Verified Purchase
Makes a difference
I have melasma on my upper lip and cheeks from hormonal birth control which gets much worse during the summer when agitated by the heat and being in the sun. I have been using this on those dark spots religiously, morning and night and I definitely see it helping. It hasn't made it go away completely but it works fast so i'll keep at it! LovelySkin Customer
Verified Purchase
Dark Spot Serum
Lytera 2.0 is my go-to serum in my daily routine. Since I began using this product, my dark spots have reduced greatly! LovelySkin Customer
Verified Purchase
Two months later still not working.
I am using this product since end of June and I don't see any improvement in my pigmentation. Does it take longer then two months to show the difference? Amarjeet
Verified Purchase
Correcting that works
Evens out skin tone & does great job when combined with serum. LovelySkin Customer
Verified Purchase
Lytera for the win!
This product is amazing! Much safer than alternative lightening creams that contain hydroquinone. This works especially well on reducing redness associated with keloid scarring! HeatherK
Verified Purchase
Perfect Serum!
Love this serum to help lighten my dark spots. I have fair skin and I'm very prone to discoloration and this does the trick! LovelySkin Customer
Verified Purchase
smooth and nice
This serum feels smooth and nice on the skin. It smells well and it is not heavy. I do not see much improvement in my dark spots, but I have not using it consistently. Since the texture is really good, Id recommend it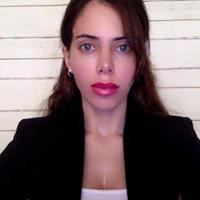 Alexandralop
Verified Purchase
Lytera
Overall I see some improvement, with continued daily use I feel I will continue to see good results. I gave it four stars because improvements are a little slow.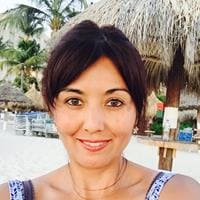 ultrarach
Verified Purchase
Good Prevention
I have been using this product for just a year or so. It does not work as a skin lightener on me - it's more of an assistant to using SPF on a regular basis