Ask the Experts
6 Must-Have Ingredients to Keep the Neck and Hands Youthful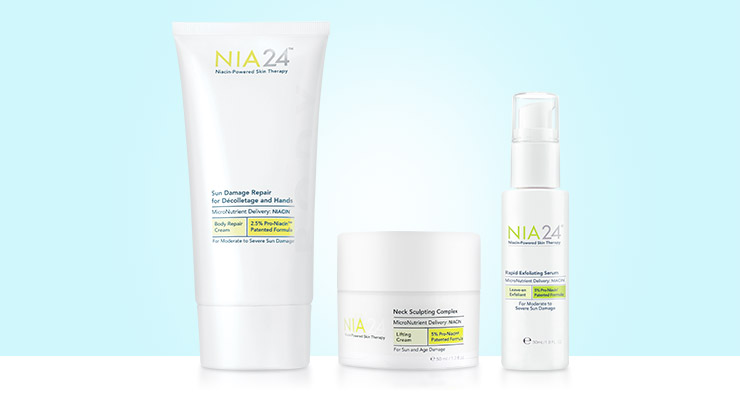 Here to help fight back against signs of aging on the neck and hands is Tina Weitz, a national educator with NIA24.
It seems to happen suddenly, even overnight. The eyes appear to sink in a little deeper and the cheeks droop just a little bit lower, but what really betrays what we see in the mirror is the aging skin on the neck and hands. Skin on our necks and hands tends to show aging faster because it is thinner and has fewer oil glands and fatty tissue. When even a small amount of collagen begins to break down, it will have a noticeable impact, usually in the form of dry, crepey skin.
While genetics plays a role in how our skin ages, the greater impact is environmental; smoking, sun damage, poor nutrition and lack of exercise are the biggest offenders. So what to do? Consign ourselves to wearing only turtlenecks, scarves and gloves? That may be a solution for residents of Antarctica but what about the rest of us? Luckily, today's skin care products come with some super-charged, powerful ingredients that can help forgive some of our past sins against our skin.
1. Niacin: If you could pick just one "must-have" ingredient, it should be niacin. Topical niacin stimulates DNA repair, improves cellular energy, blasts hyperpigmentation and strengthens the skin's barrier so it's better able to hold on to moisture. Niacin helps all the functions of your skin work optimally because it's the nutrient your skin uses to heal itself. You can find niacin in all of the NIA24 products, including NIA24 Intensive Recovery Complex.
2. Algae: While we combat algae in our swimming pools, we welcome algae in our beauty products. Algae are skin-enhancing dynamos that must be included in your daily regimen. Algae live deep in the sea and are one of the richest and most complete sources of minerals, vitamins and amino acids. Algae, like in our NIA24 Rapid Exfoliating Serum, works to rebalance, nourish, detoxify, exfoliate and brighten skin while adding vitamins A, B1, B12, C, D, E, K & P, plus amino acids.
3. Licorice Root: It doesn't matter if you love the flavor of those little black candies or not. When applied topically, the anti-inflammatory powers of licorice root extract are undisputable. Studies show that licorice extract reduces inflammation, swelling and tissue damage. In addition to being anti-inflammatory, licorice root is a natural, chemical-free skin lightening alternative to hydroquinone. You can find this ingredient in the NIA24 Sun Damage Repair for Decolletage and Hands.
4. Peptides: Peptides are cell-signaling protein fragments that send distress signals to our cells, causing them to produce more collagen. This is important because collagen is the skin's scaffolding—literally the fibers that hold up our skin and keep wrinkles at bay. Our bodies start producing less collagen around the age of 35. By adding peptides to our daily regimen with a product like NIA24 Neck Sculpting Complex, we just might be able to fool Mother Nature a little bit longer.
5. Vitamin C: Is there anything that vitamin C can't do? Vitamin C is the most plentiful antioxidant in human skin and it works to protect cellular damage by shutting down free radical scavengers. Vitamin C also helps to exfoliate the skin and in doing so lightens existing hyperpigmentation while working deeply to interrupt melanosome transfer (the cells responsible for those dreaded sun spots). When combined with other depigmenting agents such as licorice root in our NIA24 Rapid Depigmentation Serum, you get a chemical-free, skin-brightening powerhouse.
6. Sunscreen: According to the Skin Cancer Foundation, 90% of skin damage is caused by exposure to the sun's ultraviolet (UV) rays. UVA mutates and destroys collagen, elastin, proteoglycans (the filler substance between cells) and other dermal cellular structures, causing wrinkles, leathery or sagging skin and brown spots. A high quality, broad spectrum sunscreen like our NIA24 Sun Damage Prevention Broad-Spectrum SPF 30 100% Mineral Sunscreen is your first defense against UVA and UVB radiation.
Slathering on these ingredients twice a day won't make your skin look like it did in your twenties, but they just may keep others guessing just how many candles will be on your next birthday cake.
Shop This Blog
Highlights
Stimulates cell renewal with peptides
Corrects sun damage
Firms and tightens the neck area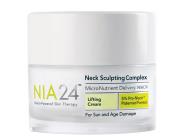 Quick Shop +
Highlights
Exfoliates dry skin
Diminishes sun damage
2011 SELF Healthy Beauty Awards Winner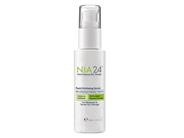 Quick Shop +
Highlights
Minimizes dark spots
Replenishes lost moisture
Softens uneven texture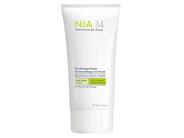 Quick Shop +
Highlights
Provides long-lasting hydration
Firms and brightens the complexion
Promotes healthy skin repair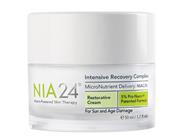 Quick Shop +
Highlights
Protects against free radicals
Absorbs quickly
PABA-free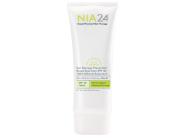 Quick Shop +
Highlights
Improves uneven skin tone in 12 weeks
Softens a rough texture
Supports collagen production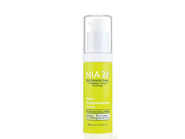 Quick Shop +