Skin Care
Am I Getting Tech Neck?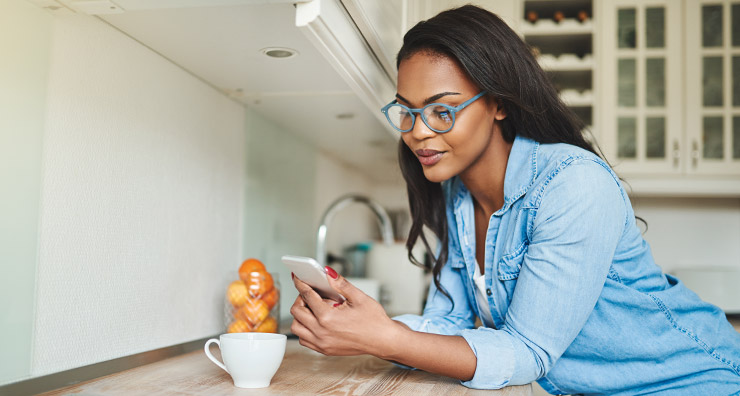 Technology gives us the power to connect with our family and friends more than ever, but did you know these devices can also impact your skin? It may seem a bit far-fetched, but it's actually true, and you've probably heard of it before: "tech neck."
That's right, there's a term for the neck wrinkles caused by looking down at your smartphone, tablet or other electronic devices. Studies show that with the increased amount of time we spend on our devices, we're seeing an increase in pain and wrinkles associated with looking down. The more time we spend looking at our devices, the deeper the wrinkles and creases become.
"Tech neck" may be a newer term, but what it's referring to isn't. Aging is natural, and though we do all we can to prevent them, wrinkles happen. In this case, preventative care is the best treatment, but there are a myriad of amazing neck products and treatments on the market if you've found yourself with neck lines.
How to get rid of neck wrinkles
Don't forget about your neck! A major reason aging and wrinkles tend to show on the neck first is because it is exposed more frequently than other body parts to the sun. However, another reason is because we often forget about it when it comes to proper skin care. The skin on the neck is even more delicate than the skin on our face and should be treated with equal care! Try these tips and tricks to avoid neck creases:
• Exfoliate: LovelySkin LUXE Microdermabrasion Polish with Triple Sphere Technology: Gently exfoliate skin with this microdermabrasion polish that features three different sphere sizes to effectively exfoliate away dull and dead skin cells and other debris.
Bonus: Orange extract improves microcirculation and reduces inflammation while shea butter protects and nourishes skin!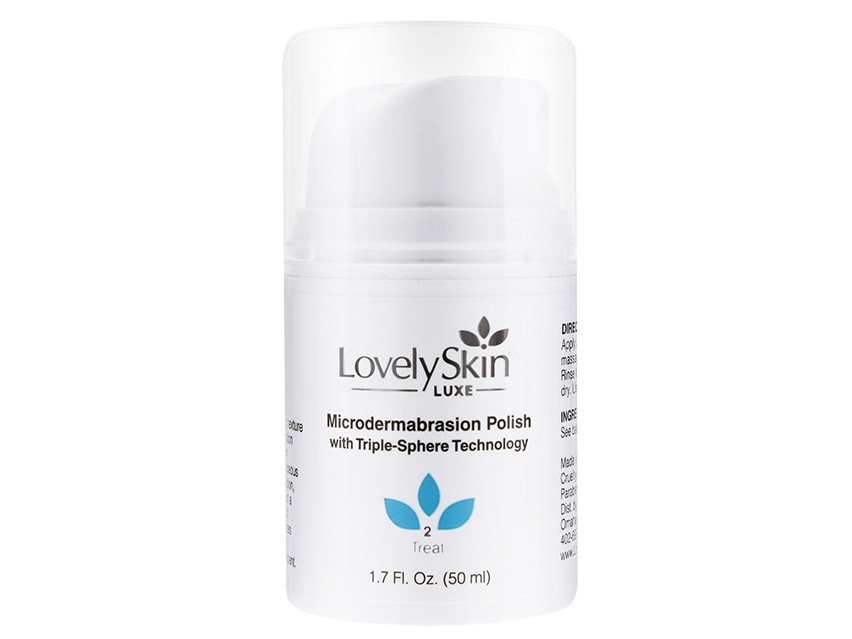 • Moisturize: Neostrata Skin Active Triple Firming Neck Cream: Hydrate, plump and firm skin by stimulating collagen production with this Pro-Amino Acid, NeoCitrate and NeoGlucosamine neck firming cream that replenishes skin and helps protect skin cells. This advanced neck cream was investigated and tried by Dr. Joel Schlessinger, board-certified dermatologist and CEO of LovelySkin.com, and his team at Skin Specialists P.C. of Omaha.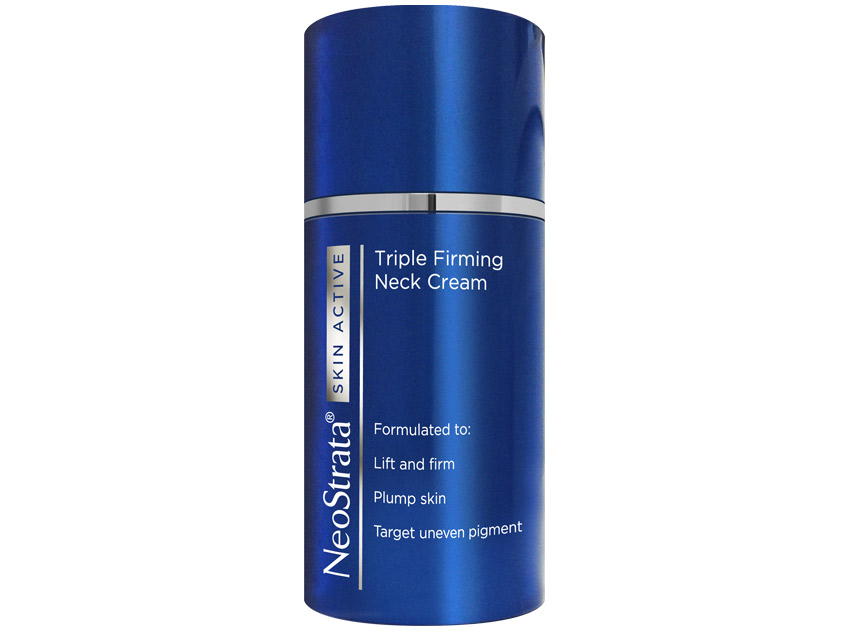 Pro Tip: If you're already using a neck cream, you may be applying it wrong! Start at the décolleté and apply products in an upward sweeping motion towards the chin. Don't forget to apply treatments to the sides of the neck as well!
• Apply SPF: SkinCeuticals Light Moisture UV Defense Sunscreen SPF 50: This fast-absorbing sunscreen with quick-dry technology provides weightless, sheer coverage. It was formulated for use on the face and the body, making it the perfect sun protection for your neck! Plus, it's non-comedogenic too, so it won't clog your pores.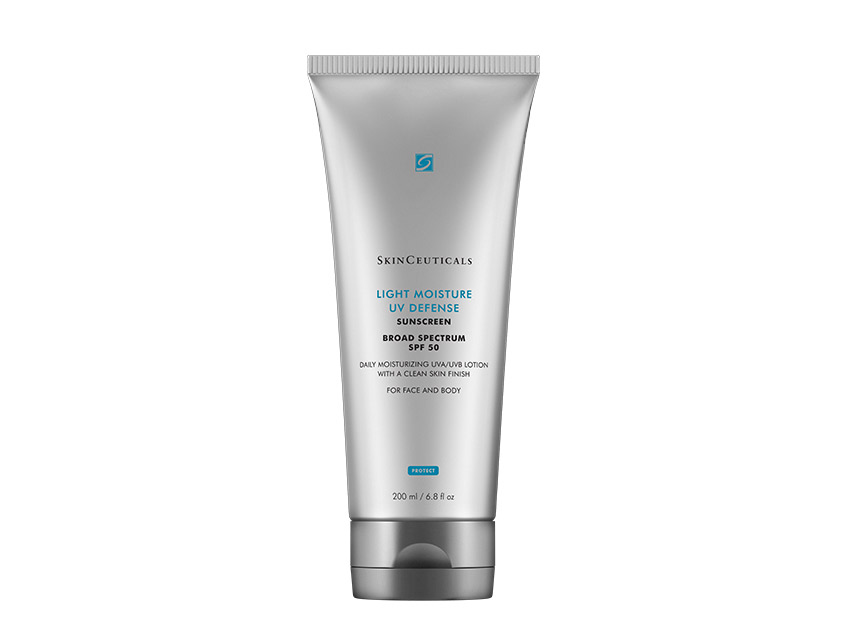 • Try a DIY Wrinkle Relaxer: NuFACE Trinity PRO Facial Toning Kit: Supercharge your regimen with this anti-aging device that improves skin tone and smooths fine lines. The device is perfectly sized for comfortable, everyday use and can be used on the face and neck. Enhance your facial contour with this unique device that can be used with different attachments to achieve targeted results.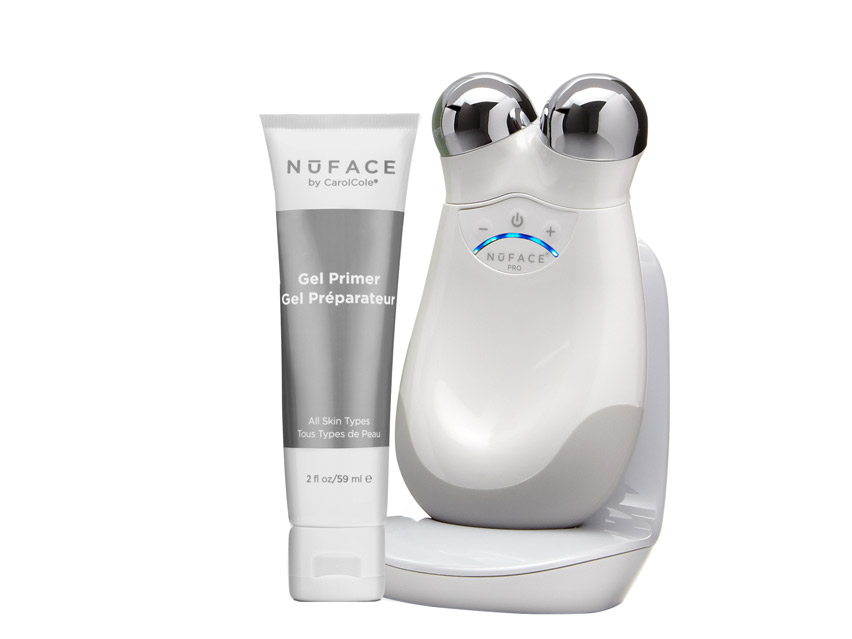 Avoid poor posture and potenitally painful strain by sitting up straight.
To prevent creases caused by looking down at your devices, try holding your device at eye level.
Take breaks from your device to prevent already existing lines from getting deeper.
If neck firming cream isn't your thing
While a neck cream is a great way to prevent and repair "tech neck" wrinkles, another great way is to try a clinical approach. Dr. Joel Schlessinger says,
"The neck is the next big area to treat. We have great options for it that are both topical in nature and minor tweaks, ranging from Botox to microneedling. While neck creams and other products can be very effective, clinical procedures tend to provide longer-lasting results. With the right preventative care and treatment, tech neck can be improved."
Kybella Treatment: Dissolve fat under the chin with this revolutionary treatment. Not only did Dr. Joel Schlessinger and his team help perform the extensive amount of research required to release this treatment, but Skin Specialists P.C. of Omaha is the first in the country to offer it.
EndyMed RF: This clinically proven, non-invasive treatment tightens and lifts skin while treating wrinkles on the neck and body to provide a more contoured appearance. The medical-grade device was developed with 3DEEP energy and heat to provide pain-free skin tightening by boosting the body's ability to create collagen.
CoolMini Procedure: An extension of the CoolSculpting procedure, the CoolMini is a unique, advanced treatment that uses controlled cooling technology to diminish fat cells in the chin and neck without harming any other non-fat cells.
Pelleve Skin Tightening: Lift and tighten skin with this heated radio-wave frequency treatment. The unique procedure is powered by heat, which causes collagen to expand and contract, leading to a firmer, more youthful contour.
AquaGold Microneedling Treatment: If you've tried microneedling, then you'll love AquaGold. This innovative new treatment is performed with a specialized tool to improve collagen production and address other skin concerns like wrinkles and dryness. In addition, the sterile, targeted treatment won't cause any bleeding! Dr. Joel Schlessinger is the first physician in Omaha, Nebraska to offer this amazing treatment.
Ultherapy: This non-surgical treatment uses ultrasound energy to stimulate the production of collagen. During this production, skin lifts and firms naturally over a period of a few months using your body's own collagen production! Plus, it can be used on the neck and décolleté, making it a painless treatment for tech neck.
Bonus: None of these treatments are invasive, meaning there's no downtime required!
Where do you find yourself leaning over your device? Share your tech neck tips in the comments below!
Shop This Blog
Highlights
Creates a luminous appearance
Exfoliates and polishes skin
Smooths uneven tone and texture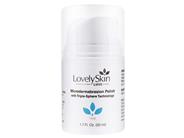 Quick Shop +
Highlights
Plumps and rehydrates skin
Smooths rough, crepey skin
Firms and tightens the neck area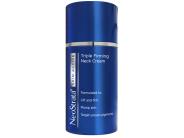 Quick Shop +
Highlights
Absorbs quickly
Provides broad spectrum protection
Gently moisturizes skin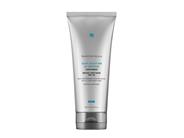 Quick Shop +
Highlights
Smooth wrinkles and firm your facial contour with the NuFACE Trinity PRO Facial Toning Kit. The Nu...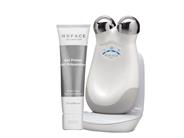 Quick Shop +
Connect with Us!