Skin Care
Healthy & Handsome: The Best Face Moisturizers for Men
For years, men thought that shaving cream was the best (or only) product they needed to hydrate their skin. We're here to tell you, it's not! Men's grooming has come a long way, but a few good men out there are still skipping daily moisturizer. Whether you're a wash–and-go kind of guy or make time for a complete skin care regimen (or anything in between,) we've got the best face moisturizers for men to keep masculine skin looking its best.
Why do men need a moisturizer?
In many ways, a man's skin is no different than a woman's. It can be dry, oily, sensitive, damaged by the sun or look dull from environmental aggressors like pollution. In fact, as a general rule, most skin care products can be considered "unisex" and are equally effective for both men and women as long as they are appropriate for your skin type. On the other hand, men's skin tends to be oiler and thicker than a woman's (among other differences), so choosing a moisturizer formulated for a man may be the best way to go.
We consulted with board-certified dermatologist and LovelySkin CEO, Dr. Schlessinger, on the intricacies of male skin:
"A man's skin is 25% thicker than a woman's, and believe it or not, usually contains more collagen. It's rougher to the touch but generally retains more moisture. Men also sweat twice as much as women and in some cases, grow coarse facial hair, which can affect oil production. The most common concern with men's skin tends to be with ingrown hairs on the chin and facial area. Shave creams and gels (such as Elemis Shave Gel with jojoba beads) can assist with a normal appearance. Sometimes, a trip to the dermatologist is necessary if too much damage has occurred, but start with a better regimen and you may be able to skip that trip! Other situations, such as dry skin over the nose and T-Zone area, can be a result of seborrheic dermatitis. Most men (and women) make the mistake of thinking that this is due to lack of moisture. In reality, it is due to a yeast overgrowth and can end up actually getting worse with moisturizers! Instead, use FixMySkin 1% hydrocortisone healing balm, which often heals this with little or no effort within a week or so."
What should I look for in a men's lotion for the face?
The best moisturizers for men address the nuances of a man's complexion as discussed above. Here are a few things you should look for:
Multitasking Formulas
Let's be honest, there are men who take pride in their no-fuss skin care routines and like to keep it that way. Fortunately for the skin care minimalists out there (male or female), we can be the bearers of good news–you can keep your simple skin care regimen! Many well-made moisturizers also contain the necessary ingredients that improve signs of aging, including (but not limited to) retinol to increase cell turnover, antioxidants to brighten skin and neutralize skin-aging free radicals and, of course, added SPF and broad-spectrum protection to help shield skin from the sun.
Try:
Pevonia Collagen Boost Face Balm for Men – This moisturizing balm for men is perfect for all skin types and is packed with anti-aging ingredients to keep skin looking its best for longer. It contains vitamins C and E for free radical protection and peptides to support healthy cell function and stimulate collagen production.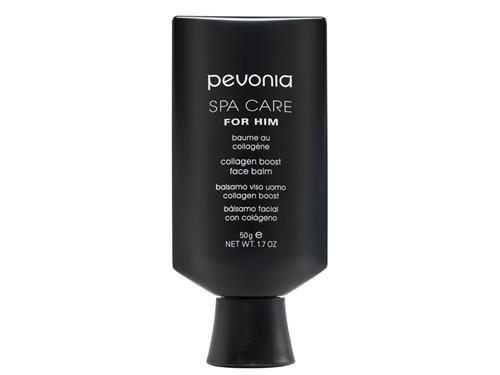 LovelySkin Mattifying Antioxidant Moisturizer - This moisturizer is perfect for mattifying oily skin and minimizing shine, while keeping skin optimally hydrated. Plus, it contains resveratrol, a highly potent antioxidant derived from grapes, to provide protection against free radical damage and peptides to encourage collagen production.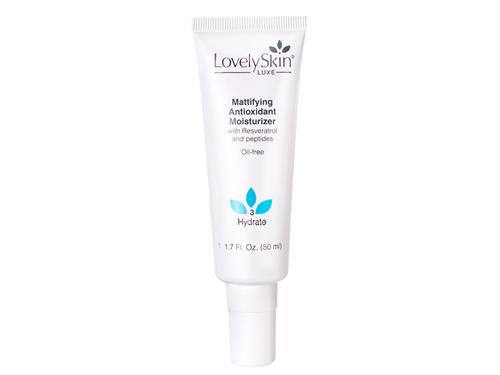 Oil-Free Formulas
Since men tend to have larger pores, sweat more and can experience breakouts longer than women, an oil-free moisturizer can be a must for men with oilier skin. However, it's important to note that if you typically have dry skin, a richer formula might be a better fit.
Try:
Baxter of California Oil Free Moisturizer SPF 15 – This classic men's moisturizer contains vitamin E to provide antioxidant protection and nourish skin. Plus, it provides added SPF 15 to supplement the protection of your daily sunscreen. While this lightweight, fast-absorbing formula is considered a great choice for all skin types, it's particularly perfect for oily skin.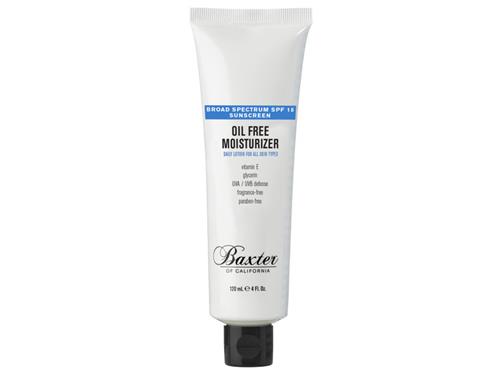 Soothe Shaved Skin
Even if you do use a hydrating shave cream or gel (we love ELEMIS Skin Soothe Shave Gel), men who shave daily can experience more dryness than those who choose to keep their facial hair. Adding a moisturizer that soothes shaved skin to your daily routine helps you avoid excessive flaking and dryness.
Try:
ELEMIS Daily Moisture Boost – This lightweight moisturizer is designed to intensely hydrate the skin while soothing away any irritation. Polynesian Green Tamanu oil and Cactus Cereus Flower calm shaved skin while helping it retain its moisture. Chestnut and bamboo work to help restore skin's elasticity.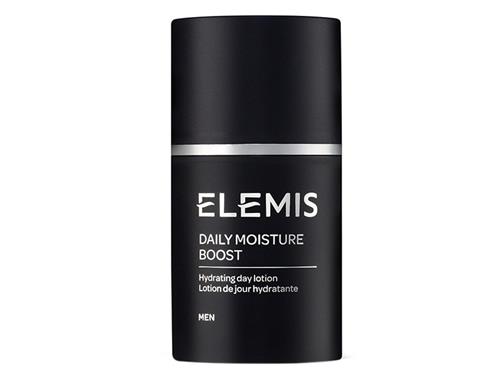 Brickell Daily Essential Face Moisturizer – This 100% natural daily moisturizer for men is formulated with aloe vera to relieve irritation and redness from shaving, jojoba to reduce water loss and green tea to provide antioxidant protection and defend skin against free radical damage.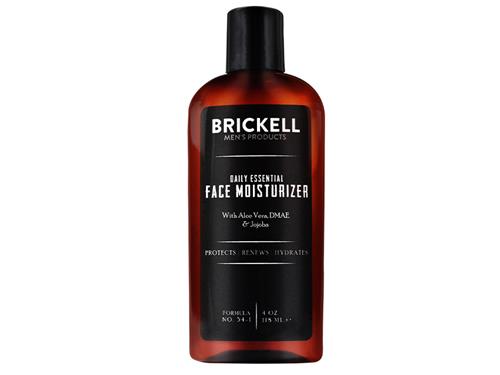 For stubborn dry skin patches, try:
FixMySkin 1% Hydrocortisone Healing Balm – Even though men's skin can be oilier at times, it's not immune to dry patches. Keep this healing balm stick handy to treat dry or rough patches, chapped skin and eczema, as well as bug bites and poison ivy rashes. It contains 1% hydrocortisone to heal any irritation as well as shea and cocoa butters to soften and moisturize skin. Plus, it won't melt when you stick it in your pocket!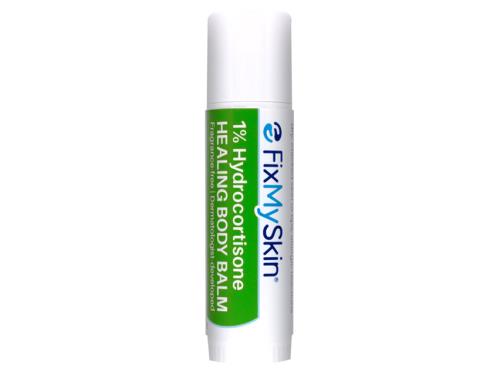 Check out more from our blog for more great men's skin care tips, perfect for maintaining healthy and handsome skin!
Connect with Us!