Skin Care
5 Tips for Polished Men's Grooming!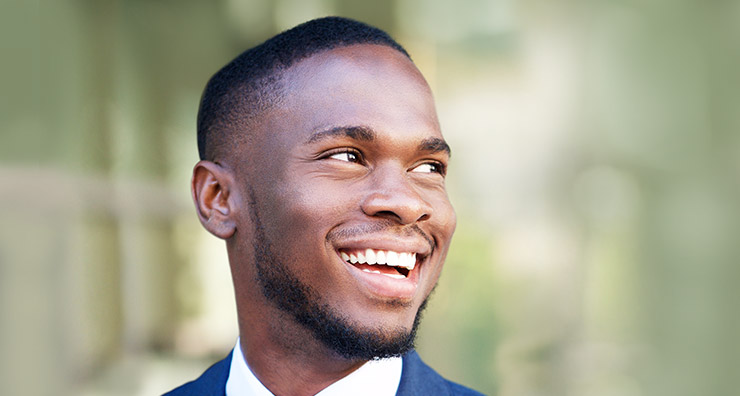 Today is Men's Grooming Day, and to celebrate we're rolling out our best grooming products to streamline your routine. Whether you're into the clean shave or the three-day scruff, here's how to up your grooming game.
Best Grooming Tip: Cleanse!
The bad shave has plagued us all at one point or another, but this one simple step can make all the difference. Washing your face right before you go in with your razor helps soften and raise hair away from the face for a clean, close shave. We recommend Brickell Purifying Charcoal Face Wash, a non-foaming face wash for dry and sensitive skin that's 99 percent naturally derived and packed with vitamins, botanical extracts and activated charcoal that reaches deep into pores to wash away dirt, sweat and grime. When you pair this face wash with the Clarisonic Alpha Fit Sonic Cleansing System for Men, you get a clean that's six times better than just using your hands. It also exfoliates and lifts facial hair, prepping skin for your best shave.
Best Grooming Tip: Shaving as an Art.
If you shave on a regular basis, it's time to switch out your drugstore shaving cream for a high-quality product that'll take your results to the next level. For the closest, smoothest shave, our pick is The Art of Shaving Shaving Cream. This cream has a luxurious lathering texture with lots of glycerin and coconut oil to hydrate skin, soften beard hair and create a slick surface to improve razor glide. For the proudly bearded among us, try a conditioning product like ELEMIS Time for Men Smooth Result Shave & Beard Oil. This lightweight blend of nourishing jojoba, grapeseed and hazelnut oils helps you maintain your rugged look while keeping your beard soft and manageable.
Best Grooming Tip: Anti-aging is a guy thing, too!
Anti-aging treatments aren't just for the ladies in our lives. If you want bright, healthy skin, you have to give it the nutrients it needs, and that's where SkinCeuticals Phloretin CF Gel comes in. With 10% pure vitamin C, 2% phloretin and 0.5% ferulic acid in a quick-absorbing gel, this product helps men get the antioxidants they need for a smooth, even complexion. It even builds collagen and smooths out fine lines, so you'll always be putting your best face forward.
Best Grooming Tip: Protect your skin from the sun.
Nothing ages your skin more than UV damage, so if you want healthy skin in the long run, you need a daily sunscreen in your grooming routine. We like Jack Black Double-Duty Face Moisturizer SPF 20 because of its advanced formula that combines moisturizing phospholipids, antioxidant-rich botanicals and broad-spectrum sun protection.
Best Grooming Tip: Finishing with hair care.
A great hair product can separate the men from the boys, and our choice is Baxter of California Clay Pomade to help set your perfect style before getting on with your busy day. This matte finish pomade works with natural ingredients like bentonite clay and beeswax that separate, define and add texture to any hair type. With a firm yet pliable hold that lasts without getting hard or sticky, you'll look as good at the end of the day as you do walking out the door in the morning.
Which products are you using on Men's Grooming Day? Let us know in the comments below!
Shop This Blog
Highlights
Brickell's refreshing, men's face wash is loaded with natural extracts and vitamins that moisturize...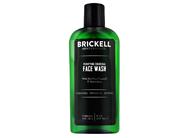 Quick Shop +
Highlights
Get healthy skin and a better shave with the Clarisonic Alpha Fit Sonic Cleansing System for Men. ...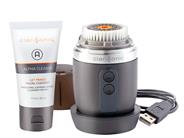 Quick Shop +
Highlights
Defends against razor burn
Softens and smooths skin
Reduces irritation and redness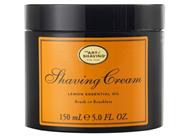 Quick Shop +
6 options
Highlights
Softens rough facial hair
Encourages a clean shave
Nourishes skin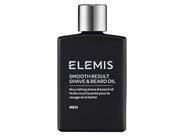 Quick Shop +
Highlights
Stimulates collagen synthesis
Firms the complexion
Brightens dark spots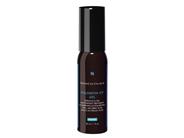 Quick Shop +
Highlights
Fragrance-free
Non-greasy and lightweight
Provides UV protection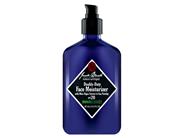 Quick Shop +
Highlights
Creates a matte finish
Made with natural clays
Provides strong hold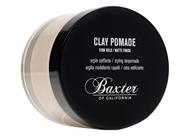 Quick Shop +
Connect with Us!