Hair Care
Ask LovelySkin: How Often Should I Wash My Hair?
by Ashley
|
February 27, 2018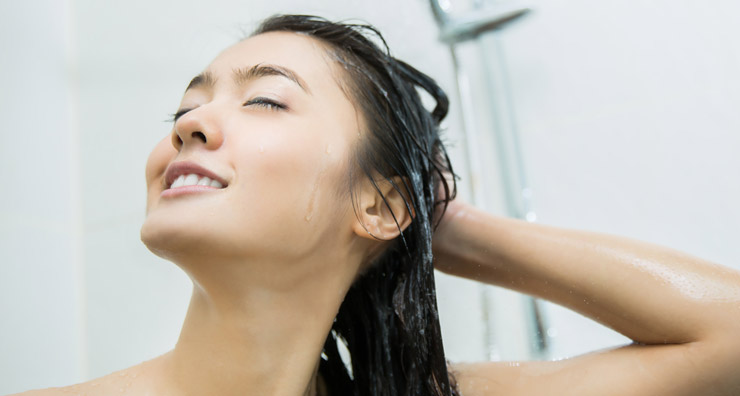 How often should we be washing our hair? If we're not washing every day, is dry shampoo a necessity? Is it bad to wash your hair every day?
First and foremost, you should avoid lengthy intervals between shampooing, because it can lead to infections, and in some cases, seborrheic dermatitis. Symptoms of seborrheic dermatitis range from dandruff to red, scaly, irritated skin that itches and burns, and can develop on oily areas of the body. So, letting your scalp get too oily by avoiding shampooing can be problematic. To answer the questions above: we need to be washing our hair frequently enough to prevent skin conditions on the scalp.
Dermatologist Dr. Joel Schlessinger says, "Washing every day is not bad, but if you feel like washing that frequently dries your hair out, try a dry shampoo on second day hair."
To find what works best, experimentation is the way to go. Start with a product that caters to your hair and lifestyle. Then, have a little fun! Dry shampoo is a savior on those mornings when you need to rush out the door and don't have time to suds up, but it's not something you should rely on for everyday use. Shampooing is necessary to keep your skin healthy!
Here are some of our favorite products for all hair types:
If you have Oily Hair:
Try: Klorane Shampoo with Nettle
This paraben-free formula is ideal for users that find themselves with oilier-than-normal scalps. Nettle extract helps reduce sebum production, which will reduce oil buildup, and will aid the hair in feeling soft, shiny and healthy.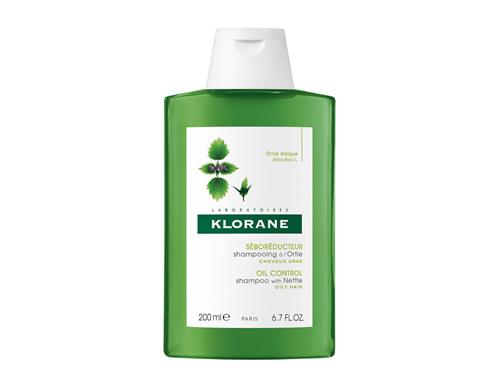 Bonus: If the shampoo just isn't enough or you have day two hair, try Klorane Dry Shampoo with Nettle! Their patented formula absorbs oil in 25 seconds and regulates oil production!
If you have Dry/Damaged Hair:
Not only does this formula help coax the hair into a softer, healthier state, it also feels creamy and luxe. It is formulated with argan oil to add shine, healing antioxidants to smooth out the hair strand and heal damage as well as soy proteins to make hair stronger.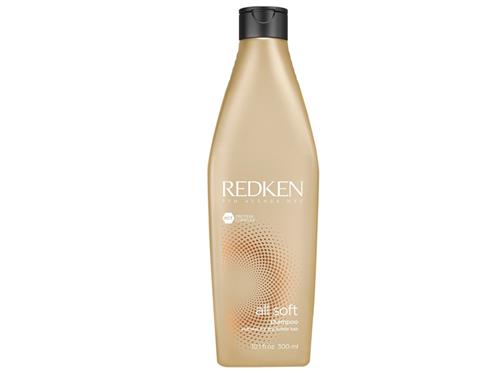 Pro-Tip: Add a boost with Redken All Soft Mega Hydramelt Leave-In Cream
Manage moisture without leaving your hair feeling heavy with this weightless, leave-in formula! Antioxidants help repair and protect hair while adding shine and volume.
If you have Color-Treated Hair:
Try: Pureology Hydrate Shampoo
This sulfate-free shampoo is a must-have for color-treated hair. Sulfates are a type of detergent, and can be found in many products ranging from shampoo to laundry soap. They are used to strip the dirt and oils from your hair. However, they can sometimes do too good of a job cleaning your strands. This sulfate-free formula will help keep your color in place using Pureology's exclusive AntiFade Complex® while moisturizing with jojoba, green tea and sage. Soy proteins help keep the hair strong, and UV protectants helps shield hair from the sun.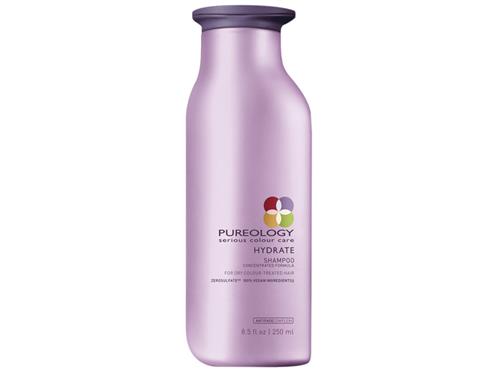 If you are experiencing Hair Loss & Thinning Hair:
Try: Viviscal Thin to Thick Shampoo
While Thin to Thick Shampoo can be a helper for most hair types, it is ideally formulated to strengthen thinning hair. This paraben-free formula nourishes scalp and hair to encourage healthy, natural growth. Ana:Tel, a formulation using grape seeds and pea sprouts, helps encourage thicker looking hair while biotin, collagen and keratin help nourish.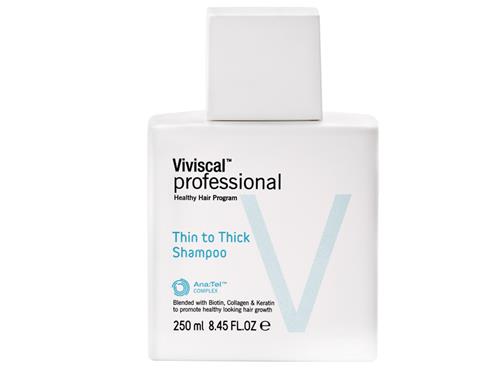 Try: Viviscal Professional Supplements – 3 Month Supply
In tandem with the Thin to Thick Shampoo, these scientifically formulated supplements encourage hair growth and strengthen the hair you already have. The supplements help transfer nutrients through the bloodstream to the hair follicle and contain ingredients that are not found in other Viviscal hair-care products. Created using an exclusive AminoMar marine complex, hair growth is encouraged while biotin, apple extract and vitamin C encourage stronger strands. A difference is typically noted within three to six months.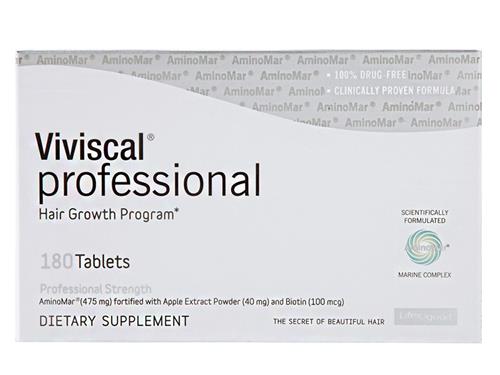 If you have a Sensitive & Itchy Scalp:
Try: CLn Gentle Shampoo
For those prone to scalp irritation, this hypoallergenic formula is a must-have. Created without steroids, antibiotics, parabens, fragrances, salicylic acid and triclosan, it works on both skin and hair, which makes irritation less likely to occur. Formulated to assist with a variety of hair types, this gentle shampoo will aid problem scalps in becoming an issue of the past.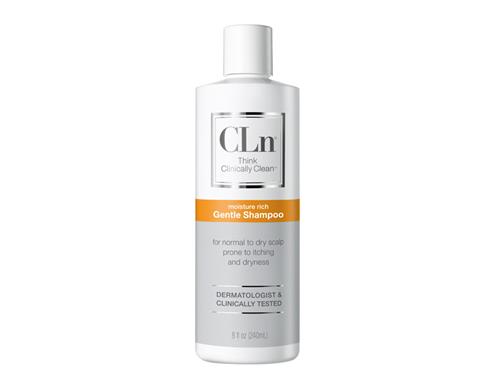 Need something for In-Between Washes?
Try: IGK Jet Lag Invisible Dry Shampoo
This invisible formula is a volume-boosting, natural-extract-infused miracle for second day hair! Give your hair new life while maintaining your fresh, touchable look. Volcanic ash acts as a cleanser while ginger root extract adds shine. It can also be used as a preventative measure after a wash to keep hair looking fresh for longer!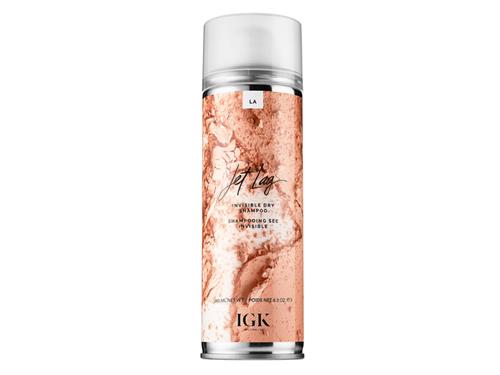 Pro Tip: Separate your hair into sections and apply product sparingly to each section. Massage or brush the product into your scalp. Try not to concentrate too much product in one area – doing so will cause your scalp to overcompensate, creating more oils and leaving hair looking like it did before!
If you find yourself wondering, "How often should I wash my hair," just remember that you need to listen to your skin.
Dr. Joel Schlessinger says, "The oil levels in your hair depend on lifestyle, hair type and skin type. I recommend at least every other day, but in most cases, every day is what my patients require to keep out of trouble with scaling and seborrheic dermatitis."
Three rules of thumb determine if it's wash day: hair starts to lose shine, your scalp becomes itchy or dry, or there is too much oil built up in your hair.
Have a favorite shampoo that you don't see on the list? Comment below or with #LovelySkin!
Shop This Blog
Highlights
An oily hair shampoo that improves volume and scalp balance.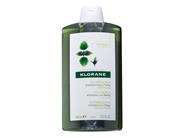 Quick Shop +
2 sizes
Highlights
Lightly tinted
Absorbs excess oil and impurities
Vegan-friendly
Quick Shop +
2 sizes | 2 options
Highlights
Softens strands
Hydrates hair
Ideal for dry, coarse hair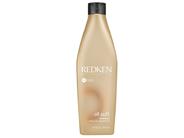 Quick Shop +
2 sizes
Highlights
Moisturizes hair
Adds lightweight body to limp hair
Adds smoothness and manageability to hair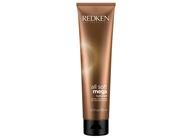 Quick Shop +
Highlights
Sulfate-free
Color-safe
Conditions and nourishes hair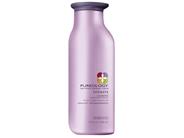 Quick Shop +
2 sizes
Highlights
Encourages thicker, stronger hair
Rebuilds keratin
Contains biotin for healthy hair growth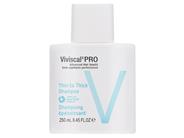 Quick Shop +
Highlights
Achieve fuller hair with Viviscal Professional Supplements - 3 Month Supply. Everyday stress, horm...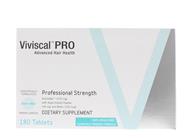 Quick Shop +
Highlights
Unlike CLn Shampoo, CLn Gentle Shampoo is preserved with sodium hypochlorite but does not contain s...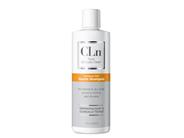 Quick Shop +
Highlights
Adds body and volume to hair
Blends easily with your natural hair
Refreshes second day hairstyles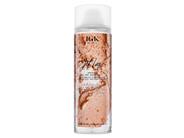 Quick Shop +