Ask the Experts
Diminish Dark Spots with SkinCeuticals Discoloration Defense
by Jill
|
February 26, 2018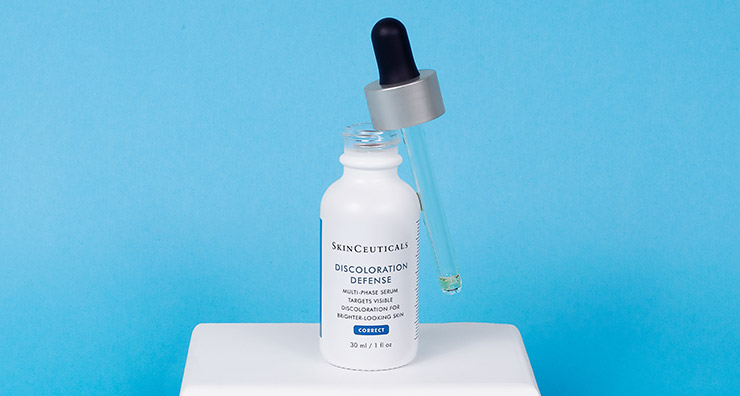 Melasma, acne scars and dark spots on the skin are a common concern that, in some cases, can be difficult to improve and almost impossible to hide behind even the best face of makeup. The good news is you're not stuck with an uneven skin tone forever.
It's time to brighten up! SkinCeuticals Discoloration Defense takes a clinically-proven approach to diminishing dark spots and promoting an overall more even-toned complexion.
What causes skin discoloration?
Whether you've spent too much unprotected time in the sun or are starting to notice patches of melasma from hormone changes, there are a variety of types of skin discoloration, and you may experience the effects of one, two or all of them.
Sun damage: UV rays jump-start pigment production, and you may see more prominent freckles after a weekend of fun in the sun—or dark patches years later.
Melasma: Commonly associated with hormonal shifts during pregnancy (or taking prescription medications such as birth-control pills), melasma generally presents as dark patches on the cheeks and above the upper lip.
Post-inflammatory hyperpigmentation (PIH): Blemishes, cuts and surgical incisions may lead to dark spots after the skin has healed, and PIH is more common in darker skin tones.
How do I get rid of dark spots?
Discoloration is one of the more stubborn skin conditions to treat, which is why selecting the properly formulated treatment product is key. In order to be effective in treating the varying causes of skin discoloration, a product needs to be formulated with ingredients that act at different points in the process that leads to discoloration. This includes minimizing specific enzymes and inflammation, preventing the transfer of melanin (pigment) from the cells that produce it, and exfoliating the uppermost layers of skin where visible discoloration resides.
The Latest Innovation
The new SkinCeuticals Discoloration Defense is a daily-use corrective serum that has been clinically proven to reduce the appearance of stubborn brown patches by 60% and post-acne marks by 81%, while promoting an overall brighter complexion. Discoloration Defense is different than other skin brightening treatments because of its unique blend of potent ingredients that work synergistically to help prevent the formation of future discoloration and improve the appearance of visible dark spots. Discoloration Defense also complements the results achieved with professional treatments for minimizing discoloration, such as chemical peels and lasers.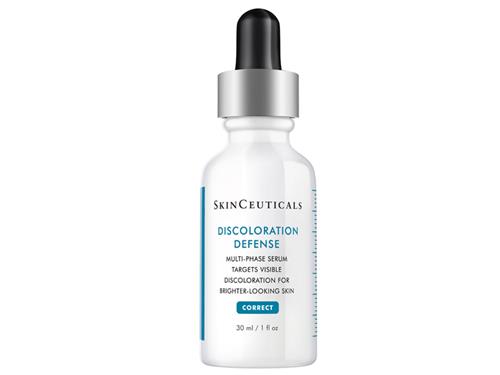 How does Discoloration Defense address dark spots?
SkinCeuticals Discoloration Defense uses a blend of skin brightening ingredients to improve the appearance of skin discoloration, including:
Tranexamic acid: This next-generation ingredient minimizes the reoccurrence of discoloration and brown patches with continued use.
Kojic acid: Naturally derived from fungi, this ingredient works to improve skin brightness.
Niacinamide: Also known as vitamin B3, niacinamide helps improve the appearance of existing discoloration.
HEPES: This acid helps promote the skin's natural exfoliation process.
Discoloration Defense provides significant improvement by 12 weeks on its own, but results are optimized when it's used as part of a comprehensive anti-discoloration regimen. (Be sure to speak to your dermatologist about the ideal at-home products and in-office treatments for you.)
How should I apply Discoloration Defense?
In the morning: Prevent damage caused by environmental aggressors with a topical antioxidant such as SkinCeuticals Phloretin CF (which also helps reduce the appearance of existing discoloration). Apply Discoloration Defense and follow with a broad-spectrum mineral-based sunscreen like SkinCeuticals Physical Fusion UV Defense SPF 50, which features a universal tint that enhances natural skin tone and boosts radiance. In the evening: Apply Discoloration Defense to clean skin. Follow with SkinCeuticals Retinol 0.5 to diminish the appearance of fine lines and wrinkles while enhancing the effects of Discoloration Defense.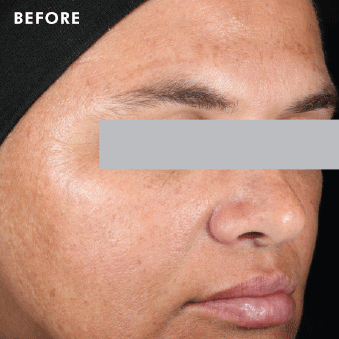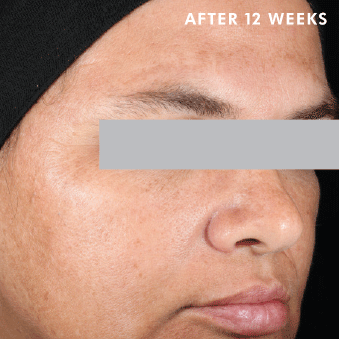 When using Discoloration Defense with Retinol 0.5, a two-week acclimation period is recommended before introducing Discoloration Defense as part of the regimen.
Are you excited to try SkinCeuticals' latest skin brightening product? Let us know in the comments below!
Shop This Blog
Highlights
Reduce the appearance of dark spots with SkinCeuticals Discoloration Defense. Discoloration Defens...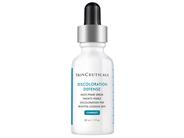 Quick Shop +