Hair Care
Five Simple Styling Steps to Achieve Voluminous Hair
by Jill
|
September 17, 2018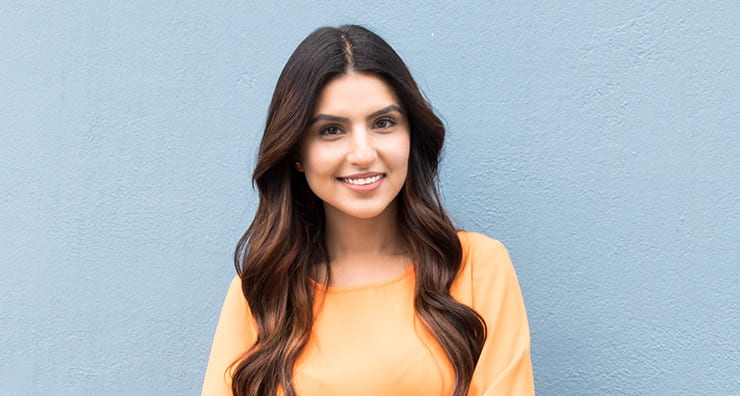 For those of us with fine hair, achieving voluminous, sky high styles a la Brigitte Bardot is no easy task. Even if you achieve hair volume you want, it can fall flat as soon as you step out the door. We're here to tell you, it doesn't have to be this way! If you want to know how to get thicker hair fast without investing in pricey extensions, look no further than these five simple styling steps, plus a few essential hair care products that will help you achieve full, luscious locks that last.
Step 1 – Use a hair volume building shampoo.
The key to any voluminous hairstyle begins with a shampoo that cleanses hair without adding excess weight. If it's volume you're after, it's important to remove any excess buildup that can make locks look heavy, while also adding some hold to keep your hair in place during styling.
Product to Try: L'Oreal Professionel Volumetry Anti-Gravity Volume Shampoo
This volumizing shampoo uses ingredients inspired by skin care, including salicylic acid to remove oily build-up from the scalp and a proprietary Hydralight Technology to condition the hair fiber. If you need a daily volumizing conditioner, add the complementary L'Oreal Professionel Volumetry Anti-Gravity Volume Conditioner to your regimen.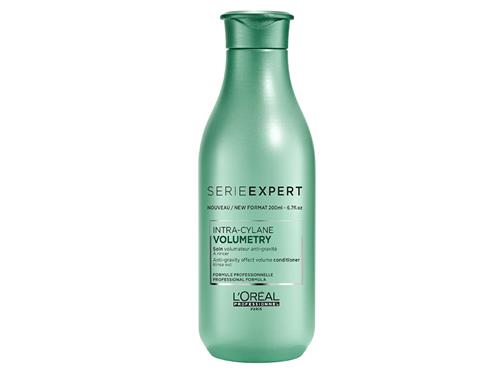 Pro Tip: If you want to add volume to your hair, stay away from heavily moisturizing ingredients in your conditioners. Humectants like the ever-popular argan oil are great for drier strands but will be too heavy for fine hair.
Step 2 – Hydrate properly to prevent hair loss.
There is nothing more frustrating that growing your hair to the length you love, only to experience breakage and damage due to excessive styling or improper hydration. Dry strands are more prone to breakage, and unhealthy hair won't hold volume for long. Add a supplemental hydrating treatment to your hair care routine if you're on the drier side or are prone to damage and breakage.
Product to Try: IGK Mistress Hydrating Hair Balm
This leave-in conditioning balm melts into hair lengths and instantly boosts hydration with coconut oil. It's formulated to be feather-light, so it won't weigh hair down and instantly detangles and de-frizzes.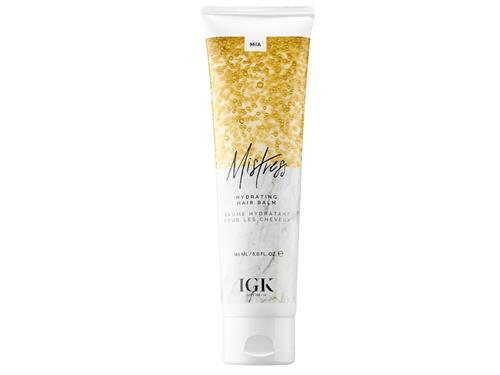 Pro Tip: If your hair is consistently dry, assess whether or not you have too much chlorine in your tap water. Washing your hair with hard water (which often contains excessive chlorine), can cause strands to be more porous, making them more susceptible to dryness and breakage.
Step 3 – Lift your roots.
Since it's difficult to add density to hair strands quickly without breaking the bank on extensions, the key to any hairstyle for thin hair is lifting the roots and choosing the right product to keep them there. Your roots provide the necessary support and structure any voluminous hairstyle needs, so pay attention to them! Spritz a root-lifting product onto damp (never dry) roots before blow-drying.
Product to Try: Pureology Clean Volume Instant Levitation Mist
This styling and heat protectant spray stimulates the scalp with menthol to provide maximum life to your root lift. This spray gives hair light, airy fullness and is formulated without heavy silicones that bring your volume game down.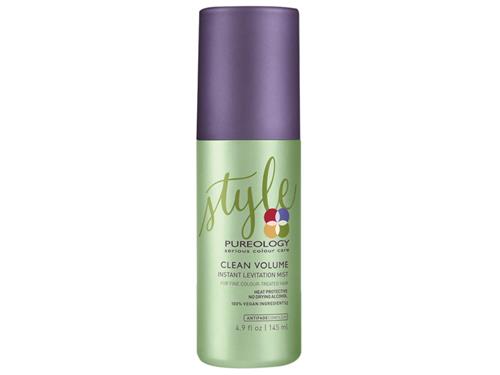 Step 4 – Use this genius blow dry technique.
If you want to know how to add volume to hair, your easiest solution is to learn a few expert blow-dry techniques that help add height to fine, limp hair. To achieve that celebrity-worthy blowout you've been dreaming of, start with damp hair and grab a blow dryer and round brush.
Here's our genius tip! To create volume in fine hair, blow dry your roots in the opposite direction you want it to lay. This will give the root extra lift and keep it sky high, as opposed to lying limp on your scalp. To get lift on the roots at the back of your head, flip your hair over and blow dry upside down. Once your roots are dry, pick up your round brush and use with your blow dryer to dry hair in sections, curling strands around the brush as you go.
Product to Try: Pureology Pure Volume Style + Care Infusion
Keep volumized strands smooth with this styling cream for fine hair, that uses a proprietary Style + Care Complex to keep hair smooth and healthy. Xylose protects the cuticle against heat and drying damage and Intra-Cylane strengthens weak hair.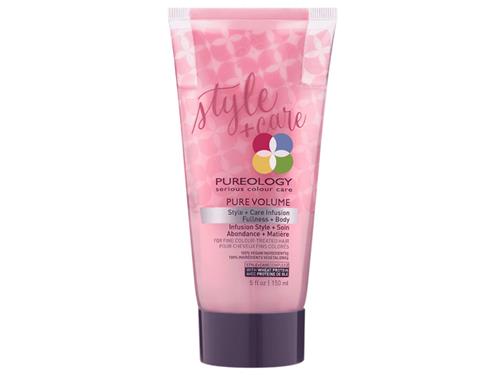 Pro Tip: Want to make your new voluminous blowout last more than one day? Sleep with your hair in a high bun or ponytail to avoid flattening your new style and keep your favorite dry shampoo handy to refresh hair on the second (or third) day. Try Klorane Dry Shampoo with Oat Milk if you want to absorb excess oil while nourishing and hydrating dull strands with oat milk.
Step 5 – For lasting volume, add a thickening treatment to your daily regimen.
If you want to pump up the volume on your skinny strands on a more permanent basis, add a thickening treatment or supplement to your daily regimen. We checked in with board-certified dermatologist and LovelySkin CEO Dr. Joel Schlessinger on which ingredients to look for in a hair growth supplement:
"If the cause of your hair thinning is hereditary or due to genetics, it can be much more complex to treat. But if your issue is hair breakage due to excessive styling or salon treatments, then look for a supplement or treatment formulated with biotin, also known as vitamin B7. Biotin has been shown to aid in healthy hair growth and fortify weakened or damaged hair strands. Biotin in our bodies make an essential contribution to the healthy growth of hair (and nails), so if your diet is lacking in this vitamin, it's often evident in weakened hair.

New styles can sometimes impact hair in very negative ways. For example, 'cornrows' can lead to a type of hair loss that is significant and permanent if repeatedly done. For this reason, I always encourage my patients to consider 'switching up' hairstyles in order to minimize these sorts of potential issues.

I do love Viviscal Professional supplements as they fill in the 'rough edges' of our sometimes imperfect diets. While it won't take care of every type of hair loss, especially those that are hormonal in nature, it can make a difference that is helpful!"
Product to Try: Viviscal Professional Supplements – 3 Month Supply
These daily supplements nourish and stimulate healthy hair growth with a proprietary AminoMar marine complex, while biotin, vitamin C and apple extract help strengthen and protect weak locks. Scientifically formulated to nourish thinning hair and promote healthy growth, these convenient daily supplements are proven to create a dramatic difference in hair health in 3 to 6 months.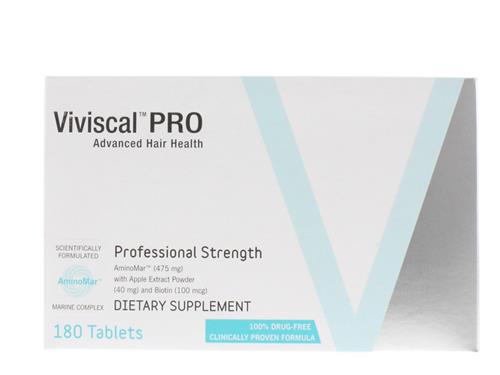 Check out more tips on how to keep your hair healthy on our blog.
Shop This Blog
Highlights
Adds shine
Adds volume
Removes oil and buildup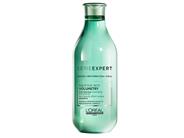 Quick Shop +
Highlights
Detangles hair
Controls frizz
Hydrates hair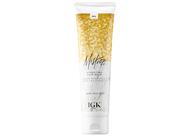 Quick Shop +
Highlights
Adds volume and texture to limp hair
Adds body and volume to hair
Gives hair a manageable lift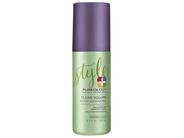 Quick Shop +
Highlights
Make your blow dry product count by finding one that does it all. This styling cream-gel, for fine ...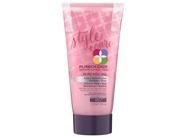 Quick Shop +
Highlights
Achieve fuller hair with Viviscal Professional Supplements - 3 Month Supply. Everyday stress, horm...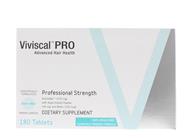 Quick Shop +
Connect with Us!