Skin Care
Catch the Buzz on the Benefits of Caffeine Skin Care
by Jill
|
September 24, 2018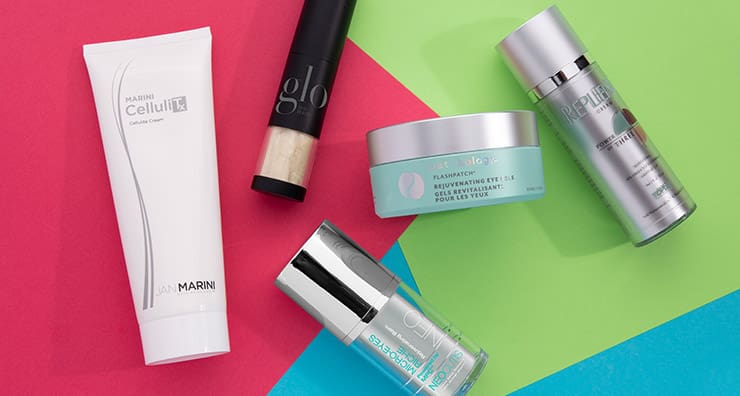 There is no better (or more delicious) way to jumpstart your day than with a frothy latte or a steaming cup of tea. But can adding a shot of caffeine to your skin care routine wake up your complexion too? Before you start dabbing your favorite morning pick-me-up onto your face, there are a few things you need to know. Coffee's benefits for the skin can range from impressive, to only so-so. Check out what this powerful ingredient can do to improve some common skin conditions, while promoting a more youthful complexion. Plus, we're sharing a few of our favorite caffeine skin care products, so you can keep your morning coffee in your cup.
Benefit #1: Caffeine can neutralize redness.
When applied topically, caffeine is known to constrict blood flow and tighten blood vessels, minimizing redness. Its ability to do this makes caffeine a key ingredient in anti-redness treatments for conditions like rosacea or inflammation from acne.
Try: Glo Skin Beauty Redness Relief Powder
Take your anti-redness treatment to go with this handy powder brush that reduces surface redness with caffeine while addressing inflammation with zinc oxide, honeysuckle and licorice extract. It's gently formulated, making it ideal for post-procedure skin and sensitive complexions.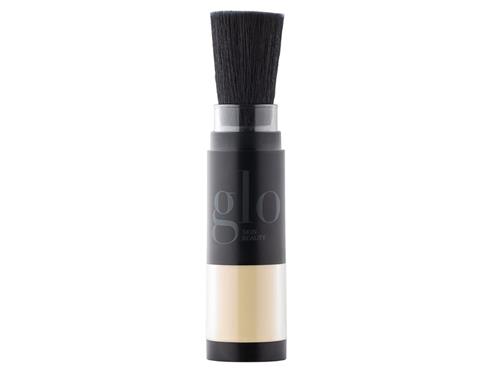 Benefit #2: Caffeine can provide antioxidant benefits.
Coffee leaves, berries and beans have high antioxidant properties for the skin, as well as the whole body. Coffee is rich in compounds like flavonoids, caffeine, caffeic acid and other antioxidants that protect your skin cells (and those inside your body) from free radical damage caused by environmental aggressors like UV damage, smoke and other pollutants. Applying an antioxidant treatment that contains caffeine to your skin daily will help protect healthy cells and keep your skin youthful.
Interestingly, recent studies have shown that increased caffeine intake may help protect you from developing skin cancer. A 2015 medical publication revealed that of the participants in the study, those that consumed 4 or more cups of coffee per day had a 20% lower risk for developing a malignant melanoma. However, following sun protection measures like applying a broad-spectrum sunscreen daily, always seeking shade and wearing protective clothing should ALWAYS be your first line of defense against skin cancer.
Try: Replenix Power of Three Cream
This anti-aging antioxidant cream combines the protective power of caffeine, 90% green tea polyphenols and resveratrol, a potent antioxidant derived from grapes, to fend off free radicals and protect skin from aging prematurely. The caffeine in this cream also works to amplify the benefits of the green tea, while squalane and hyaluronic acid plump and hydrate the skin.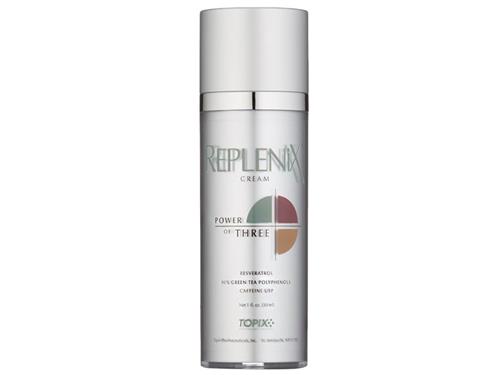 Benefit #3: Caffeine can minimize puffy eyes.
Truthfully, puffy eyes may be a symptom of seasonal allergies and can be greatly improved with a Claritin or Zyrtec pill. But, if you aren't suffering from allergies and want an eye cream to do the job, choose one with caffeine. Caffeine's ability to narrow blood vessels and tighten the skin can help bring down swelling while encouraging microcirculation to give eyes a more "awake" appearance.
Pro Tip: Keep your caffeine in your daytime eye creams only. Caffeine is also a diuretic, which means it can dry out the delicate skin under your eyes if used for prolonged periods. Nighttime eye cream is typically a richer formulation that contains ingredients like ceramides that help nourish and hydrate the eye area while you sleep.
Try: patchology FlashPatch Eye Gels
If you love masking, these 5-minute eye gels will be your favorite new product! Formulated with caffeine and hydrolyzed collagen, these under-eye gel masks will perk up sleepy skin, soothe away puffiness and hydrate dryness with a proprietary HydroSurge Moisture System.
Benefit #4: Caffeine may help reduce cellulite.
While exfoliating your thighs with fresh coffee grounds may be a wonderfully aromatic experience, the benefits of caffeine for reducing cellulite are only so-so. Caffeine may have the ability to dehydrate fat cells just under the surface of the skin, making them less prominent, but the results don't usually last.
We checked in with board-certified dermatologist and LovelySkin CEO Dr. Joel Schlessinger on whether or not caffeine can help with cellulite:
"Cellulite occurs when connective bands begin to weave their way through fat and hold skin down, giving skin a "dimpled" look. While some cellulite creams with caffeine may be able to help tighten skin temporarily, it won't take away cellulite completely. If you want to know how to get rid of cellulite in a more permanent manner, you may need to consider treatments that will remove those connective bands with an in-office treatment like Cellfina, a process where small under-the-skin incisions are made that can untether these bands. Currently, there is work on a substance that may be used to dissolve these bands, but this is still in clinical trials (we are currently doing some of the trial work on this at my clinic in Omaha)."
Try: Jan Marini CelluliTX Cellulite Cream
This new cellulite treatment lotion is formulated with a blend of 11 key active ingredients that combine to target the contributing factors that can lead to cellulite. Aminophylline helps mobilize fat and works to pull the skin more taut at the surface, lessening the look of dimpling. Caffeine works to minimize fat cells just under your skin, making them appear less prominent. Dr. Schlessinger adds,
"At this time, I am very enthusiastic about this temporary treatment. While none of the topical (or minorly invasive treatments, such as endermologie) can offer permanent solutions, this cream has achieved some phenomenal results in clinical trials and has over a 4 star rating on our website!"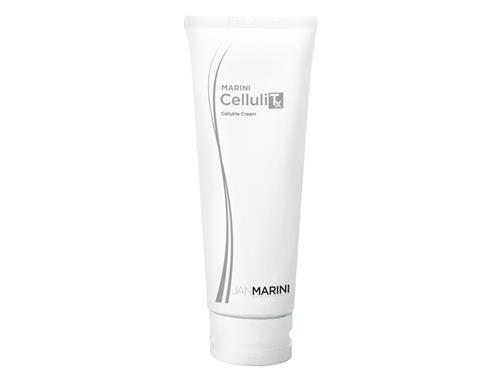 Benefit #5: Caffeine may be a key ingredient in eye cream for dark circles.
Dark circles are tricky to treat, and in many cases, are usually a product of your anatomic biology. Additionally, dark circles may be the result of poor sleeping patterns, insufficient water intake or, in less common instances, could be a symptom of a thyroid condition or anemia and should be evaluated by a physician. The bottom line? There may not be a miracle eye cream to brighten away your dark circles.
However, in some cases, dark circles can be lightened with an eye cream that contains caffeine due to its ability to work as a vasoconstrictor and tighten blood vessels. Just be sure to use the cream daily to see benefits.
Try: Neocutis Lumiere Riche Eye Balm (with PSP)
This multitasking eye cream addresses all signs of aging around the eyes. It's formulated with caffeine to help reduce puffiness and under-eye circles, while a blend of growth factors and antioxidants revitalize aging skin cells.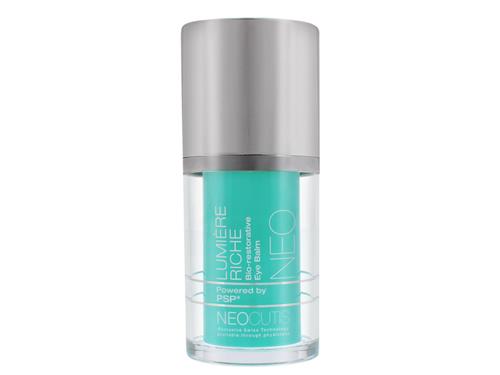 Want to know more about the benefits for caffeine for skin? Check out more on our blog!
Shop This Blog
Highlights
This unique formulation will neutralize surface redness and soothe skin with Honey Suckle, Zinc Oxi...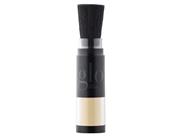 Quick Shop +
Highlights
Refines the look of large pores
Best suited for normal to dry skin
Minimizes fine lines and wrinkles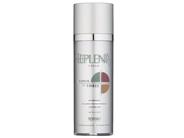 Quick Shop +
Highlights
Fades dark circles
Calms under-eye puffiness
Hydrates and nourishes skin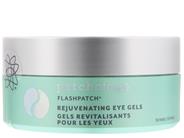 Quick Shop +
Highlights
Diminishes cellulite
Helps visibly diminish cellulite
Firms and smooths skin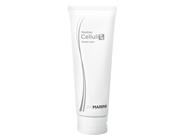 Quick Shop +
Highlights
Minimizes dark circles under eyes
Reduces puffiness and fine lines
Hydrates the under-eye area
Quick Shop +