Beauty
Banish Dry Lips! Kiss and Make Up With Your Lipstick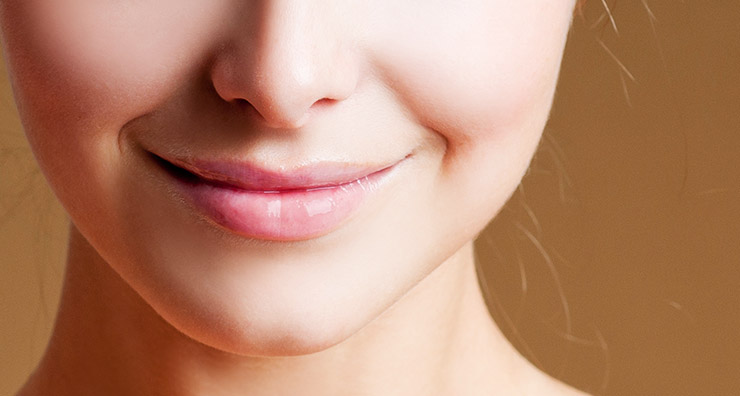 In honor of National Kiss and Make Up Day, we'd like to finally put an end to the grudge we hold against lipstick for drying out our lips. The discomfort of dry, chapped lips doesn't have to be a way of life! Learn why your lips feel neglected and what you can do about it.
What Causes Chapped Lips
Your dry, chapped lips could be caused by a variety of things, including dry air, cold temperatures, sun exposure, licking your lips, the toothpaste you use and, yes, even your beloved matte lipstick. Because the skin on your lips is very thin and doesn't have oil glands, it doesn't have the same amount of natural moisture as the rest of your skin. Your lips are also constantly exposed to things like the sun, wind and other environmental factors that make chapped lips worse.
Give Your Lips Some Love
When they start feeling dry, the best thing you can do to prevent chapped lips is replace that lost moisture. Resist the urge to lick your lips and reach for a nourishing lip balm instead. We never leave home without FixMySkin Healing Lip Balm Vanilla with 1% Hydrocortisone. This unique balm hydrates with shea butter and cocoa butter while healing skin irritation with hydrocortisone. Best of all, this balm won't melt in the heat.
Tired of Lip Lines? Smooth Things Over!
Soften, smooth and diminish the appearance of lip lines with a pampering treatment. patchology FlashPatch Lip Gels feature Hydrogel patch technology to deeply hydrate and revitalize skin in just five minutes. Cooling and refreshing, these lip patches minimize lip lines with peptides, niacinamide and green tea extract. They're the perfect prep step before applying lipstick.
Choose Lipsticks that Treat You Right
We love a matte lip – but not when it comes at a price. The good news is matte lip doesn't have to mean chapped lips. bareMinerals Gen Nude Matte Liquid Lipcolor is specially formulated with moisturizing ingredients to counteract dryness. It glides onto lips and leaves a subtle vanilla scent that we absolutely love. All of the Gen Nude shades are beautiful, but we're especially fond of Wink, a pretty pink nude.
Don't Give in to Dryness
Once your lips are soft and smooth, keep them that way. Remember to remove your makeup every night, including your lipstick. Before your head hits the pillow, apply a healthy layer of lip balm. You'll wake up to a pretty pout the next morning.
We want to know how you take care of your lips! Let us know in the comments below, or tell us on Facebook, Twitter or Instagram using #LovelySkin!
Shop This Blog
Highlights
Medicated to heal cracked lips
Soothes irritation
More powerful than regular balms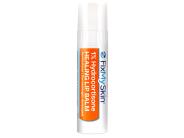 Quick Shop +
Highlights
THE SUPER SMOOTH TALKER Kiss dry lips goodbye. Quickly moisturize and soften your pout. You...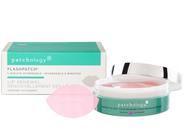 Quick Shop +
Highlights
Long-wearing, moisturizing, full-coverage cream-to-matte color in a range of statement-making nude ...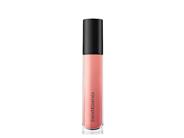 Quick Shop +
20 colors
Connect with Us!