News and Events
Black Friday 2015: Sunday's One Day Only Deals + 28-35% Sitewide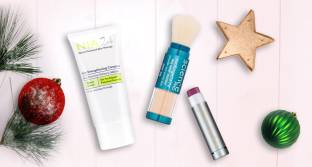 This sale has expired.
Before we kick off our week of Cyber Monday deals, we have one more day of Black Friday Daily Doorbusters. Today, you can save up to 35% on some of our best-selling products from Replenix, NIA24 and Colorescience and qualify for over $300 worth of free gifts. You'll also receive the best discounts of the year on other LovelySkin favorites. We're offering 28 to 35% off most brands, including 25% off jane iredale lip products! Keep reading to learn how you can snap up these savings and walk away with extra items to keep or share.
Receive a Free Sample of NeoStrata Skin Active Perfecting Peel with Any Site Purchase
We're throwing in a little something extra just for placing an order with us. While supplies last, you can receive a free sample of NeoStrata Skin Active Perfecting Peel, a $7 value, with your site purchase of any amount. This two-step peel is a great way to enjoy a boost of radiance in just one easy treatment. It contains a blend of glycolic acid and citric acid to gently exfoliate and brighten skin, creating a youthful, fresh-looking appearance.
Save 35% on Replenix Eye Repair Cream
Green tea isn't just part of a healthy, antioxidant-rich diet, it's also the star ingredient in Replenix Eye Repair Cream. This hydrating formula works to plump up the delicate skin around the eye, smooth the appearance of fine lines and brighten dark circles. Peptides stimulate collagen and firm tired skin. Eye Repair Cream is gentle enough for all skin types, and it's the perfect starter formula for that person on your list who is interested in beginning an anti-aging regimen for the first time.
Save 35% on NIA24 Skin Strengthening Complex Repair Cream
Have a bright and merry holiday season with help from NIA24 Skin Strengthening Complex Repair Cream. This gentle formula helps to strengthen skin against environmental stress (dry winter wind, anyone?) and fade the look of sun damage. With its powerful antioxidant and botanical complexes, the cream helps to firm skin, smooth a rough texture and minimize redness. It has a light, non-greasy finish, and it sinks beautifully into skin to offer maximum benefits.
Save 35% on the Colorescience Sunforgettable Mineral Sunscreen Brush SPF 50
You'll wow your list with Colorescience Sunforgettable Mineral Sunscreen Brush SPF 50. A unique powder formula in a self-dispensing brush, this compact sunscreen fits in just about any purse or pocket, and it's great for keeping skin protected all year round. It contains 23.9% titanium dioxide and 24.1% zinc oxide for superior defense against harmful UVA and UVB rays and it's free of all common irritants. The Sunforgettable Mineral Sunscreen Brush is also perfect for little ones who might not be fond of lotions or creams—or who don't stay still long enough for even application. It's a gift the whole family can use!
Save 25% on Featured jane iredale Lip Products
If you can never have enough different lipsticks, glosses and balms, you'll want to take advantage of our limited time offer of 25% off jane iredale lip products. We love jane iredale LipDrink SPF 15 Lip Balm for winter. This refreshing lemon-flavored formula features soothing botanicals that work to smooth and soften lips while protecting them against signs of aging.
Plus, with your purchase of $125 or more, you'll receive a free $125 Age Defying Duo. The duo consists of a Glytone Age Defying Kit and a full-size SkinMedica TNS Line Refine. The Glytone Age Defying Kit contains a complete sample-sized regimen with star anti-aging ingredients like peptides and antioxidants. TNS Line Refine targets wrinkles directly with a unique applicator packed with growth factors, peptides and antioxidants.
With your site purchase of $200 or more, you'll qualify for a free $195 TEOXANE Beauty Duo. Inside, you'll find a travel-size TEOXANE RHA Skin Refiner Radiance Smoothing Cream and a Beauty Bag for storing all of your favorite beauty items. Skin Refiner uses Resilient Hyaluronic Acid and glycolic acid to plump, smooth and renew skin.
Our gifts are stackable! This means that when you spend $200, you automatically receive all of the gifts mentioned for a package valued at $327.
Don't miss out on the deals to come! Stay tuned for Cyber Monday promotions on your favorite brands and products.