Hot Products
Holiday Gift Guide: High Quality, Dermatologist-Recommended Skin Care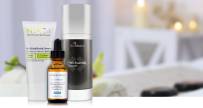 Everyone has that family member or friend who doesn't mess around with their skin care routine. If you need a little giftspiration, we've collected some of our favorite serious skin care products in an easy-to-use gift guide. These dermatologist-recommended formulas are sure to surprise and delight any skin care junkie.
The Crowd Pleaser
Skin care enthusiasts are no stranger to buzzworthy ingredients and the latest trends, but sometimes word of mouth is a good thing. This year, give them a product that is loved by both LovelySkin customers and staff. If they're looking to address existing sun damage, NIA24 Skin Strengthening Complex Repair Cream is just the thing they need. This reparative treatment helps address sun damage without irritating ingredients. Niacin and vitamin A in this cream work together to improve uneven skin tone, dark spots and a rough texture. This formula also contains ceramides to support the skin's moisture barrier, peptides to minimize wrinkles and antioxidants to prevent future damage.
The Early Bird
You can't guarantee they'll have smooth, healthy skin forever, but you can give them something to delay the effects of premature aging. Beauty editors and skin care experts agree SkinCeuticals C E Ferulic is the must-have antioxidant serum. With its award-winning formula, this potent serum offers long-lasting antioxidant protection against harmful free radicals. Vitamin C, vitamin E and ferulic acid in this formula work together to repair damage and prevent premature signs of aging.
The Young at Heart
If signs of aging are already a part of their life, give your loved one something to restore their youthful radiance. Help them turn back the clock with SkinMedica TNS Essential Serum. Powered by growth factors, hyaluronic acid, antioxidants and peptides, this anti-aging treatment promises serious results. Its dual-chamber formula combines APS Corrective Complex and TNS Recovery Complex to minimize wrinkles, diminish dark spots and improve the skin's overall appearance.
The Glitzy Gal
That pretty necklace she's hoping to unwrap won't look nearly as nice if her neck looks like it needs some TLC. Gift her NeoStrata Skin Active Triple Firming Neck Cream to firm and smooth the hard-to-treat neck and décolletage area. This firming cream includes four clinically proven ingredients to help build volume and improve the appearance of sagging skin. Pro-Amino Acid stimulates pro-collagen, NeoCitriate helps promote new collagen, NeoGlucosamine builds the surrounding support matrix, and Apple Stem Cell Extract protects and maintains skin's essential cells.
The Sun Worshipper
If your skin care junkie is a reformed sun worshipper, they may be looking to address dark spots and sun damage. Brighten their day with the best skin lightening system on the market. The Obagi Nu-Derm Fx Starter System is a comprehensive skin care set that helps fade the appearance of dark spots and sun damage with 7% arbutin, an extract from the bearberry plant.
The Spa Star
We all know someone who loves her pampering. If your loved one treats herself to in-office treatments and spa packages, give her something to help her extend her results. The key ingredient in TEOXANE RHA Serum Fundamental Revitalizing Concentrate is Resilient Hyaluronic Acid, the richest concentration of hyaluronic acid on the market. RHA hydrates by forming a barrier on the skin's surface, locking in moisture and plumping the complexion. This serum is clinically proven to smooth and brighten skin in as little as two weeks.
The Sleeping Beauty
You can't gift wrap beauty sleep but you can give them the next best thing. With a little help from Neocutis Lumiere Eye Cream (with PSP), all eyes will be on your loved one. The key ingredient in this eye cream is PSP, a powerful blend of growth factors, cytokines and interleukins that helps smooth the appearance of fine lines and wrinkles. This formula also contains caffeine to relieve under-eye puffiness and hyaluronic acid to hydrate and plump the delicate skin.
Shop our entire Serious Skin Care gift guide or browse our other holiday gift guides.
Which of these powerful products would you love to receive? Let us know in the comments.
Shop This Blog
Highlights
Reduces dark spots
Diminishes fine lines and wrinkles
Firms the complexion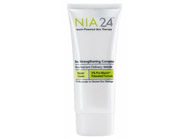 Quick Shop +
Highlights
Firms skin
Contains antioxidants
Stimulates collagen production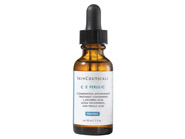 Quick Shop +
Highlights
Minimizes fine lines and wrinkles
Contains growth factors
Combats free radical damage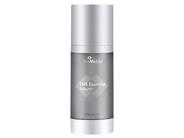 Quick Shop +
Highlights
Firms and tightens the neck area
Plumps and rehydrates skin
Smooths rough, crepey skin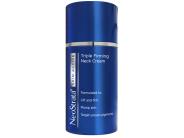 Quick Shop +
Highlights
Hydroquinone-free
Fades dark spots
Smooths fine lines and wrinkles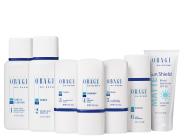 Quick Shop +
Highlights
Hydroquinone-free
Fades dark spots
Creates a more even tone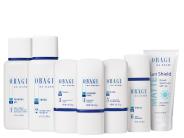 Quick Shop +
Highlights
Hydrates skin with hyaluronic acid
Brightens and revitalizes skin
Reduces signs of skin fatigue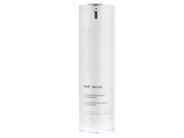 Quick Shop +
Highlights
Minimizes puffiness and dark circles
Hydrates and soothes delicate skin
Reduces under-eye wrinkles and fine lines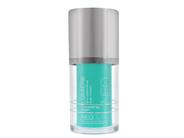 Quick Shop +
Connect with Us!