Hot Products
Holiday Gift Guide: Flawless Gifts for the Cosmetics Queen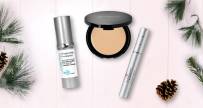 We all have that one friend or family member: she loves trying out new lip shades and she's always on the hunt for the perfect mascara. Above all, she looks flawless, no matter what. This year, surpass her expectations and surprise her with a goody from our Cosmetics Queen gift guide. We've compiled items from some of the best cosmetics brands available, taking care to select products that offer a little something extra for her skin. Take a look, choose one or two (or three or four!) and light up her holiday season.
The Natural Beauty
Pure and natural mineral foundation, like glo minerals Pressed Base, is the best way to achieve an even skin tone because it rests on top of the skin to protect it from environmental distress. With this pressed powder, she can achieve buildable coverage, from sheer to full, and minimize imperfections for hours on end. In addition to minerals, like zinc oxide and titanium dioxide, Pressed Base features a special blend of antioxidants that help strengthen and improve skin, even as it is being perfected. This makes the talc-free powder an essential component of her anti-aging or healthy skin routine.
The Trend-Tester
We guarantee that blinc Mascara is unlike any mascara she's tried before. That's because rather than painting color on the outside of lashes, blinc Mascara actually forms a tube around each individual lash hair for the ultimate boost in length and volume. The tubes that form around each lash slide off easily with a little water—no rubbing, tugging, or special makeup remover required. The mascara is available in six vivid shades, from basic Black to Dark Green, to help enhance her natural color and favorite eye looks.
The Lash-Batter
For the lash-obsessed, grab ALPHAEON Beauty Eyelash Serum. With just one daily application, she can infuse her lashes with peptides, hyaluronic acid and biotin to stimulate healthy growth and keep hairs strong and resilient. No more falsies—she can brag that her lashes are all her own. Eyelash Serum has an excellent track record. In clinical studies, the majority of patients saw an overall improvement in their lashes in as little as eight weeks.
The Lip-Smacker
Plump, full lips are seriously in style, and they're here to stay with Clinicians Complex Lip Enhancer. This glossy formula is packed with professional skin care ingredients, like peptides, retinol and vitamin E, which help to deeply hydrate and increase blood flow and circulation. The plumper works in minutes to provide results that last for hours, and the benefits are cumulative. With regular use, she'll enjoy a smoother, fuller pout over time. Lip Enhancer is available in eight great shades, including Clear for layering over other lip products. Personally, we love Cherry Red for the holidays.
The Royally Rushed
For an all-in-one product that's on the lighter side, pick up Revision Skincare Intellishade Tinted Moisturizer SPF 45. This light, medium-coverage cream is perfect for busy mornings because along with creating a more even skin tone, it provides crucial moisture and sun protection. Peptides and antioxidants, two anti-aging staples, round out Intellishade's ingredient list, making this her go-to for a luminous, younger-looking complexion. If she has a favorite foundation, it wears beautifully as a primer and will help her achieve a smooth application that stays in place.
The Brow-Raiser
The jane iredale Bitty Brow Kit contains everything she needs for a complete brow routine, all in a compact, take-anywhere box. These three mini brushes, powder and wax are essential for creating a refined look that still appears soft and natural. Best of all, anytime she sculpts and shapes her brows, she's actually conditioning and protecting them. The wax contains sunflower seed oil, plus vitamin E, one of the best antioxidants available for softening and strengthening.
The Star-Gazer
You know a makeup item is an absolute must-have when the stars rely on it for achieving impeccable skin in front of the camera. Oxygenetix Oxygenating Foundation has a large celebrity following, and it's even a staple on the set of hit shows past and present, like Glee and Law & Order. This Oscar-worthy liquid foundation features a patented healing ingredient called Ceravitae, which works to deliver oxygen straight to the skin. It's a necessity for daily makeup wearers whose skin could use a breath of fresh air. The formula also has an aloe base, making it naturally antibacterial and great for those with acne, rosacea, eczema and more. Water-resistant, it stays in place through swimming and sweating, and it even offers an SPF of 25.
For more gift-giving inspiration, shop our entire Cosmetics Queen gift guide. You'll also want to take a peek at our complete selection of Gift Guides to complete your holiday shopping.
What are you giving your favorite Cosmetics Queen this year? Let us know in the comments section.
Shop This Blog
Highlights
Adds volume and length
Provides long-lasting color
Smudge-resistant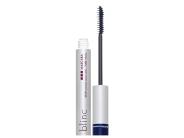 Quick Shop +
6 colors
Highlights
Plumps and volumizes lips
Provides sheer color
Stimulates collagen to plump lips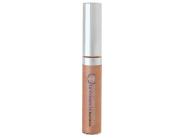 Quick Shop +
8 colors
Highlights
Suitable for sensitive skin
Reduces shine
Offers sheer to full coverage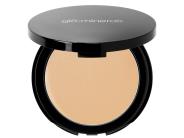 Quick Shop +
21 options
Highlights
On-the-go solution to unruly brows
Works with all skin tones
Improves the look of thin brows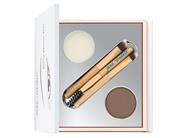 Quick Shop +
2 colors
Highlights
Ideal for covering rosacea, psoriasis and wounds
Stimulates cell growth
Minimizes scarring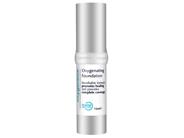 Quick Shop +
14 options
Highlights
Contains peptides
Adds moisture
Conditions lashes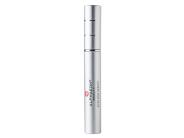 Quick Shop +
Highlights
Minimizes signs of aging
Provides broad spectrum UVA/UVB protection
Camouflages imperfections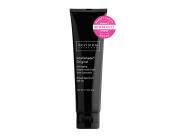 Quick Shop +