Hot Products
Gifts for the Jet Setter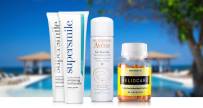 No matter how far away they roam, make sure your favorite jet setters have healthy skin this holiday season. These five TSA-friendly products will keep the travelers in your life looking and feeling their best. When it's time to fly, these gifts fit perfectly in a suitcase or carry-on for skin care on the go.
The Frequent Flyer
Frequent fliers know that airplanes are dry. Help keep their skin hydrated with FixMySkin Healing Body Balm Unscented with 1% Hydrocortisone. This powerful balm contains 1% hydrocortisone, a topical steroid that treats inflammation and irritation. It penetrates deeply into the cells to heal skin irritation while moisturizing with shea butter and cocoa butter. FixMySkin Healing Lip Balm Unflavored with 1% Hydrocortisone is a travel-friendly way to soften and smooth dry, chapped lips. Hydrocortisone heals cracked skin while meadowfoam oil and shea butter moisturize and nourish. With this hydrating duo, your favorite frequent flyer can wave goodbye to dry skin.
The Global Explorer
Changes in climate can dry out the complexion. A quick spray of Avene Thermal Spring Water 50 ml upon landing remedies dryness and makes for a perfect arrival. This calming mist refreshes and hydrates the skin to relieve irritation. Infused with natural minerals, vitamins and antioxidants, it protects against free radicals and other environmental aggressors.
The Constant Tourist
Give the gift of a brighter smile and better vacation selfies with Supersmile Professional Whitening System - Travel Size. This system safely whitens surface and intrinsic stains for whiter teeth. Peroxide in Supersmile Professional Whitening Accelerator combines with Calprox in Supersmile Professional Whitening Toothpaste to remove stains above and beneath the enamel. This gluten-free, dye-free system also works to freshen, strengthen and protect teeth.
The Travel Bug
It can be difficult to keep hair looking and feeling fresh while crossing the globe. Give your favorite travel bug Rene Furterer NATURIA Dry Shampoo - Travel Size to effectively cleanse hair without the need to rinse with water. This easy-to-use aerosol absorbs oil and other impurities to restore hair's natural vibrancy anywhere, any time.
The Savvy Sightseer
For exfoliation on the go, try Dr. Dennis Gross Skincare Alpha Beta Glow Pad for Body with Active Vitamin D. This exfoliating self-tanner firms and smooths skin for a more radiant appearance. Its unique formula is delivered through a textured towel to increase cell turnover while active vitamin D provides a natural glow.
The Beachgoer
If your favorite jet setter is heading for sunnier places, be sure to give them HELIOCARE Sun Protection Pills. This innovative technology defends skin from the inside out, working to gradually build up the body's natural defense against damaging UV rays. Taken daily, these pills amp up regular sunscreens to provide even more protection against the sun.
Shop our entire Jet Setter gift guide or browse our holiday gift guides for more inspiration.
What are your go-to travel essentials? Tell us in the comment section.
Shop This Blog
Highlights
Mess-free
Treats psoriasis, eczema and more
Relieves itchiness and dry skin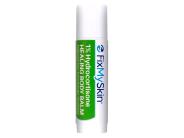 Quick Shop +
Highlights
Medicated to heal cracked lips
Soothes irritation
More powerful than regular balms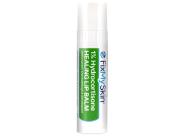 Quick Shop +
Highlights
Best-suited for sensitive skin
Calms irritation and dryness
Ideal for travel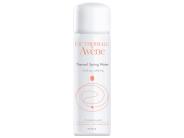 Quick Shop +
Highlights
This advanced combination of Professional Whitening Toothpaste and Professional Whitening Accelerat...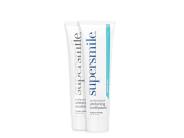 Quick Shop +
Highlights
Goes on clear and colorless
Provides a boost of volume
Eliminates oil and impurities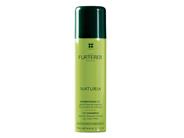 Quick Shop +
3 sizes
Highlights
Create a streak-free tan
Exfoliate skin for a healthier appearance
Reduce the appearance of imperfections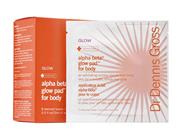 Quick Shop +
Highlights
Enhances UV protection
Strengthens immune response
Gradually builds UV tolerance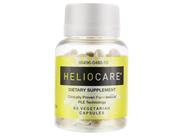 Quick Shop +