Sun Care
Celebrate National Sunscreen Day with LovelySkin!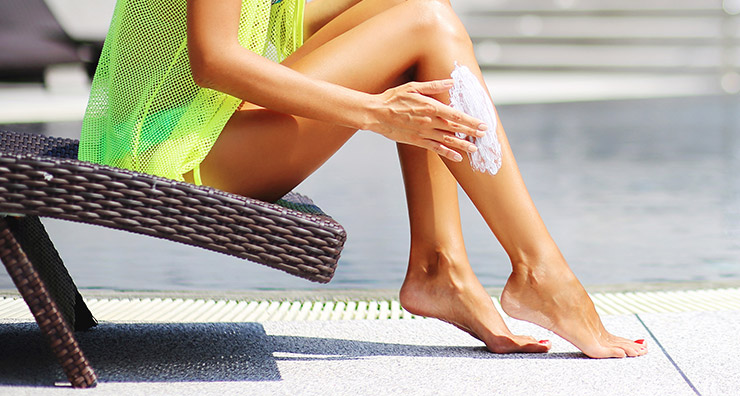 In case you hadn't heard, today is National Sunscreen Day, so we're kicking off the Memorial Day weekend right with some tales and helpful tips about our favorite anti-aging product—you guessed it, sunscreen! Whether you're getting an early start on the long weekend or still stuck at the office, we'll let you in on the little-known secrets of this skin care marvel.
Sunscreen: Top Secret skin care.
How did sunscreen get its start? Civilizations dating back thousands of years protected themselves from the sun with mixtures of everything from tar and clay to iron and rice bran, but sunscreen as we know it started out as a secret government project during World War II.
Soldiers stationed in the South Pacific spent a lot of time outside and needed a compound to protect them reliably in the intense sun. After extensive testing, scientists found a substance called red veterinary petrolatum that shielded skin remarkably well from UV rays. Soon enough, Red Vet Pet was standard issue throughout the military, and was even included in life raft survival kits to help those lost at sea.
How does sunscreen work?
If you still think of sunscreen as thick white paste smeared on a lifeguard's nose, you're thinking of physical sunscreen. Physical sunscreens contain minerals like zinc oxide and titanium dioxide that reflect UV rays and give these formulas their trademark "whiter than white" cast.
Today's physical sunscreens are definitely more cosmetically pleasing, with new technologies like micronized transparent minerals that offer the same great protection without making you look like a ghost. One of our favorites is SkinCeuticals Physical Fusion UV Defense SPF 50, with a smooth-as-silk feel that absorbs quickly and offers 40 minutes of water-resistant sun protection.
Chemical sunscreens work a little differently. These products use molecules like avobenzone and octinoxate that absorb UV rays and turn them into heat. You don't get a white cast with chemical sunscreens, and they need some time to activate once they're applied, which is why you should put on sunscreen 15 minutes before you go out in the sun. La Roche-Posay Anthelios 60 Body Milk Melt-in Sunscreen Milk is a great chemical sunscreen whether you're on the golf course or on the beach. This formula is also fragrance- and paraben-free so it's ideal for sensitive skin.
UV rays are EVERYWHERE—stay protected wherever you are.
You may think that you only need to use sunscreen during the summer when you're outside, but the truth is that UV rays are dangerous year round. They travel through clouds and windows, so even if you're inside you're accruing UV damage that can lead to early signs of aging and skin cancer. One of our favorite sunscreens for everyday wear is Obagi Medical Sun Shield Tint Broad Spectrum SPF 50. This tinted sunscreen gives you broad-spectrum protection against UVA and UVB rays and defends against infrared rays with antioxidants from the superfruit, gooseberry.
If you want an unbeatable sunscreen for your active lifestyle, try EltaMD UV Sport Water-Resistant Broad-Spectrum SPF 50. When you're hiking, swimming or playing sports, this water-resistant sunscreen lets you focus on the things you love to do without getting UV damage.
How much better is a higher SPF?
We recommend using a sunscreen product every day with an SPF of at least 30, which shields against 97% of UVB rays. Products with higher SPFs block slightly more, but the most important thing to look for on your sunscreen packaging are the words "broad spectrum." This means that the product protects you from both UVA (Aging) and UVB (Burning) rays.
Little known fact: there are UVC rays, too, but since they're completely absorbed by the ozone layer and upper atmosphere you don't have to worry about them (unless you happen to be an astronaut...in which case you're awesome, and NASA's got you covered).
SkinMedica Essential Defense Everyday Clear Broad Spectrum SPF 47 offers broad spectrum protection that's easy to reapply throughout the day so you stay protected while you're celebrating over the long weekend.
How are you celebrating National Sunscreen Day? Let us know in the comments below!
Shop This Blog
Highlights
Water-resistant for 40 minutes
Provides broad spectrum protection
Lightly tinted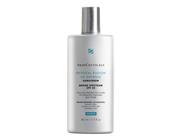 Quick Shop +
Highlights
Water-resistant
Suitable for sensitive skin
Ideal for face and body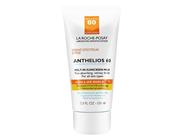 Quick Shop +
Highlights
Provides broad spectrum UVA/UVB protection
Protects against infrared rays
Enhances your skin's natural undertones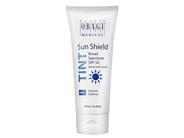 Quick Shop +
2 options
Highlights
Water-resistant
Fragrance-free and paraben-free
Oil-free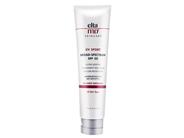 Quick Shop +
Highlights
Wont clog pores or aggravate sensitive skin
Lightweight formula
Antioxidants promote a more youthful appearance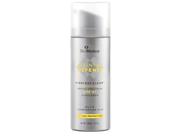 Quick Shop +
Connect with Us!