Skin Care
Follow These 5 Rules for Rosacea-Friendly Skin Care
When you have rosacea, it can be hard to figure out the best way to care for your skin. In fact, some of the best skin care advice for other skin types can actually make rosacea symptoms worse. Not to worry, though! Keeping your complexion healthy with rosacea just means looking at your routine a little bit differently. Here are the five ways you can shift your skin care regimen to keep rosacea in check for calm, healthy skin.
1. Stop using harsh cleansers.
Some rosacea symptoms, such as reddish bumps or pimples, can look a lot like adult acne, so many people start off with cleansers that are too harsh for their skin. If you're using acne or exfoliating cleansers and they only seem to make matters worse, try using a gentle cleansing product like Epionce Milky Lotion Cleanser. This creamy formula dissolves makeup, oil and other impurities with ease without stripping the skin, and is especially soothing for the complexion. Another great option is LovelySkin LUXE Gentle Cream Cleanser, which is formulated with olive oil extract and hydrating ingredients to cleanse effectively while maintaining skin's natural moisture barrier.
2. Ease off the exfoliation to calm rosacea.
Exfoliation provides many anti-aging benefits for skin, but for those with rosacea many exfoliation products are just too strong to handle. If you want the bright, smooth and even complexion that comes with exfoliation but don't want to risk potential inflammation, you can try a gentle exfoliating product like Eminence Calm Skin Chamomile Exfoliating Peel. This product uses mild lactic and mandelic acids to exfoliate, and replenishes skin with antioxidants from white genepi and grapeseed. This soothing formula also contains arnica flower and chamomile which calm inflammation and reduce redness.
3. Rosacea-prone skin needs hydration.
Rosacea flare-ups often happen when your skin is exposed to environmental stressors like cold air, wind or intense sunshine. Since you can't avoid these situations entirely, it's important that you help your skin maintain its protective moisture barrier by applying a high-quality moisturizer. The best moisturizers for rosacea nourish with essential hydration and support skin's natural repair processes with peptides and ceramides. SkinMedica Redness Relief CalmPlex is an ideal rosacea moisturizer because of its gentle yet powerful formula, which protects skin while calming with niacinamide. SkinCeuticals Triple Lipid Restore 2:4:2 is another ideal moisturizer for sensitive skin, delivering rejuvenating ceramides, cholesterol and fatty acids in an optimal ratio to protect skin's moisture barrier.
4. Keep up with your sun protection.
Everyone should wear sunscreen every day, but for people with rosacea this step is especially important. You can follow all the other rules we've talked about, but if you don't use daily sun protection, you're inviting the very flushing, blushing and inflammation you want to avoid. That's why we recommend EltaMD UV Clear Broad-Spectrum SPF 46 Sunscreen – Untinted for those with sensitive, rosacea-prone skin. This gentle sunscreen offers effective broad spectrum protection from UV rays, and also includes moisturizing and skin-soothing ingredients like niacinamide, hyaluronic acid and vitamin E. Best of all, its cosmetically elegant formula disappears into skin and layers perfectly under makeup, so it's a pleasure to use every day.
5. See your dermatologist for rosacea treatments.
If you have stubborn rosacea symptoms and haven't achieved the results you want from topical treatment products, your dermatologist can recommend prescription medications and IPL (Intense Pulsed Light) treatments. IPL treatments address rosacea on the face, neck and chest by delivering precise pulses of light that stimulate skin's natural repair processes. Your dermatologist can also determine if your rosacea is affected by diet or other factors, and can make recommendations for simple lifestyle changes you can make that help reduce flare-ups and protect your skin.
What are your favorite products to soothe rosacea? Let us know on Facebook, Twitter or Instagram using #LovelySkin!
Shop This Blog
Highlights
Best suited for dry, rosacea prone skin
Removes makeup and debris
Protects skin moisture barrier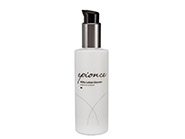 Quick Shop +
Highlights
Gently removes makeup
Soothes the complexion
Maintains the moisture barrier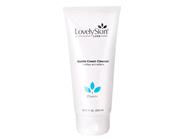 Quick Shop +
Highlights
Gently exfoliates with lactic acid
Relieves irritation
Suitable for sensitive skin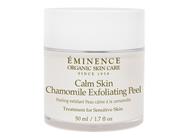 Quick Shop +
Highlights
Ideal for rosacea
Calms inflammation and redness
Hydrates and soothes delicate skin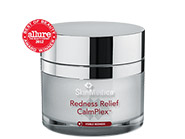 Quick Shop +
Highlights
Provides 24 hour hydration
Replenishes nourishing lipids
Smooths the appearance of fine lines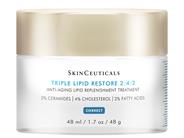 Quick Shop +
Highlights
Calms sensitivity and irritation
Creates a matte finish
Oil-free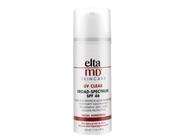 Quick Shop +
Connect with Us!