Skin Care
Reboot, Revive and Refresh Your Skin Care Routine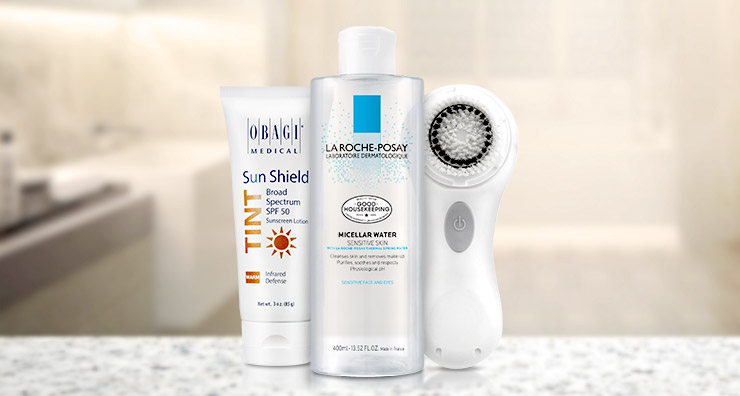 Tis the season – the season of cleaning, refreshing and changing up your routine. Skin care is no different than any other part of your routine. Every once in a while, it's good to shake things up and take on a fresh new approach. Here are some simple ways to do just that.
Rethink your cleanser. Gone are the days where you have to use a harsh, stripping cleanser that leaves your skin feeling rough and flaky. Micellar waters are in and they will totally take over your routine. These gentle cleansers remove makeup, oil, dirt and debris with one simple swipe. One of our favorites is La Roche-Posay Micellar Water because it is extremely gentle and safe for even the most sensitive skin.
Power up. If you've been thinking about taking the plunge and adding a skin care tool to your routine, spring is the perfect time to do it. A cleansing device such as the Clarisonic Mia1 Sonic Skin Cleansing System or the Clarisonic Mia2 Sonic Skin Cleansing System will amp up your routine and help refresh your skin. Bonus – they come in plenty of cute springtime colors like pink, lavender and turquoise!
Embrace toners. You may feel inclined to skip toner when it comes to your skin care routine but that's probably just because you don't realize how much it can do for your complexion. LovelySkin LUXE Toner Mist 3% Amino Fruit Acid helps exfoliate the complexion to give it a refreshed and radiant appearance. The formula also contains vitamin C which supports collagen production to help minimize signs of aging. Plus, you can also use this toner to set your mineral makeup and to refresh your skin throughout the day.
Start masking a little differently. We all know why we need masks - they offer a boost of incredible ingredients, they nourish the complexion and they target specific skin concerns. Switch up the way you use masks by using them to spot treat troublesome areas. Feel a pimple starting to form? Treat it with LovelySkin Pumpkin Clarifying Mask to remove impurities and absorb excess oil. Have a consistent dry patch between your brows? Use Dr. Hauschka Hydrating Mask to quench skin.
Swap out your foundation. Heavier, fuller coverage foundations are perfect for winter but once spring rolls around, you're probably ready for something a bit lighter. The new Obagi Sun Shield Tint Broad Spectrum SPF 50 works as your sunscreen, primer and foundation for an incredibly simple morning routine. Plus, unlike most sunscreens which only defend against UVA and UVB damage, this formula uses IR technology to protect against infrared damage.
We're not just going to tell you to refresh your skin care routine, we're actually going to give you the chance to do it. You can win a full-size La Roche-Posay Micellar Water by entering our giveaway. All you have to do is comment on this blog and tell us how you are going to refresh your skin care routine this spring. We'll announce five lucky winners on the blog on March 30.
This giveaway is now closed. Congratulations to the winners - Carolyn H., Elizabeth C., Brittney H., Dorothy M. and Sandra E. Winners will be contacted by email.
Shop This Blog
Highlights
Non-comedogenic
Oil-free
Paraben-free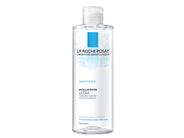 Quick Shop +
Highlights
Cleanse with Clarisonic Mia1 Sonic Skin Cleansing System Lavender. Clarisonic Mia Sonic Skin Clean...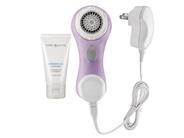 Quick Shop +
Highlights
Prevents future breakouts
Purifies and exfoliates
Suitable for all skin types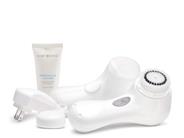 Quick Shop +
4 colors
Highlights
Gently exfoliates with AFAs
Stimulates collagen production with vitamin C
Balances skin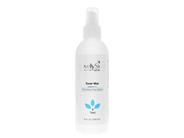 Quick Shop +
Highlights
Best-suited for acne-prone skin
Reduces acne
Exfoliates skin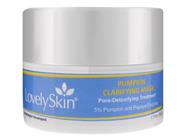 Quick Shop +
Highlights
Protects the moisture barrier
Hydrates the complexion
Promotes elasticity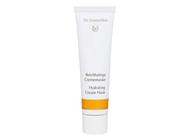 Quick Shop +
Highlights
Provides broad spectrum UVA/UVB protection
Protects against infrared rays
Enhances your skin's natural undertones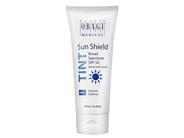 Quick Shop +
2 options