Skin Care
You're 5 Steps Away from the Perfect Detox Bath
Work, errands, the gym – it's no wonder why our bodies and minds feel a bit sluggish at the end of the day. Luckily, you're just one soak away from relief. A detox bath will soothe tired aching muscles, relax the mind and nourish skin.
1. Set the mood.
If you're like most of us, the time you have to spend soaking in the tub is practically priceless so you should make the most of it. Candles and aromatherapy oils go a long way in creating a relaxing environment. Soft music and low lights can also help you escape so now is the perfect time to break out that meditation playlist.
2. Super charge your bath.
A nice warm bath can do wonders for aching, tired muscles but why stop there? You can take it up a notch by using bath products that target sore muscles as you soak. ELEMIS Aching Muscle Super Soak can be added to your bath to ease muscle and joint pain. The formula contains natural extracts that warm and relax the body while you just sit back and soak.
3. Don't rush it.
As we said, the time you have to soak is precious so don't rush it – soak for at least 30 minutes to get the full benefits. As you relax, the nourishing bath products absorb into the skin, leaving an incredibly soft and smooth texture.
4. Out with the old, in with the new.
Now that you're properly relaxed, it's time to recharge your skin. As you soak in the tub, toxins, impurities and debris can rise to the surface so it's important to properly remove them. Scrub from head to toe with Caudalie Divine Scrub and you'll feel like a whole new person.
5. Finish strong.
Once you step out of the tub you're done with your detox, right? Not quite. Now is the perfect time to apply nourishing and revitalizing products because your damp skin will absorb them more easily. Try Dr. Hauschka Lemon Lemongrass Vitalizing Body Oil that firms and tones skin for a softer, smoother texture.
What products do you use when you take a detox bath? Let us know on Facebook, Twitter or Instagram using #LovelySkin!
Shop This Blog
Highlights
Relieves stiff, aching muscles
Energizes skin
Improves circulation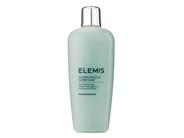 Quick Shop +
Highlights
Gently exfoliate with Caudalie Divine Scrub. Caudalie Divine Scrub polishes skin to leave it indul...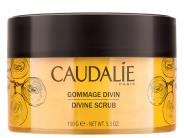 Quick Shop +
Highlights
Dr. Hauschka Lemon Lemongrass Vitalizing Body Oil firms and fortifies, reducing the appearance of c...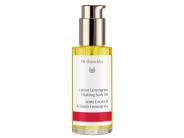 Quick Shop +