Skin Care
Cream of the Crop: 5 of the Best Moisturizers for Dry Winter Skin
by Stepha
|
December 10, 2015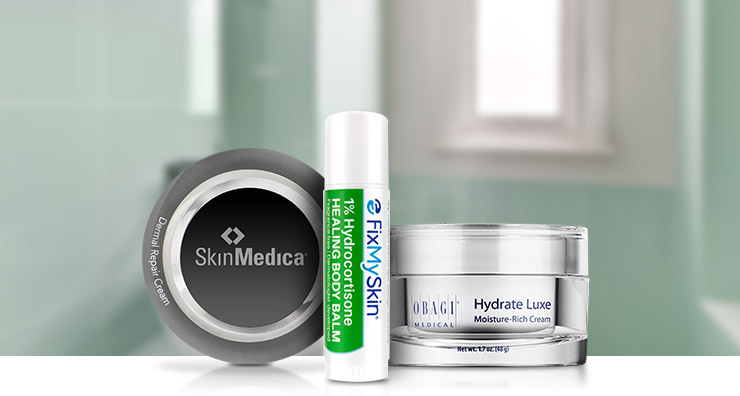 Winter weather can wreak havoc on skin, leaving it dry, tight and uncomfortable, or even rough, red and irritated. But this season, there's no need to make the words "flaky" and "itchy" a part of your regular vocabulary. With the right products, you can keep your complexion healthy, balanced and fully moisturized.
Before we get into the best moisturizer for dry skin, it might help to understand exactly why skin feels so depleted come December. At the most basic level, when humidity levels drop outside, they drop in your skin, too. The water in your skin begins to evaporate more quickly and skin loses about a quarter of its ability to hold moisture. Add cold, dry wind to the mix and you could be left with cracked knuckles and chapped lips.
Simply spending more time indoors isn't exactly the solution. Indoor heating systems often circulate dry air and contribute to dry skin, as well as sore throats and noses. Hopping in an extra hot shower or bath might be your favorite way to warm up, but standing or soaking in hot water for long periods of time can only serve to dehydrate skin more. Finally, the friction between your skin and your favorite wool sweater could scratch and leave you feeling irritated and extra dry. Whew! It might seem like there's no escaping dry skin in wintertime, but we promise, it's possible.
The best moisturizer for dry skin will not just hydrate at the surface level, it will help hold moisture in skin long-term. Epionce Extreme Barrier Cream is a rich formula that actually works to strengthen and fortify the natural moisture barrier. This helps to lock in its luxuriously moisturizing ingredients, like glycerin, safflower seed oil and avocado complex, for an extended time. We love to apply it while skin is still damp from the bath or shower—this helps it reach even deeper into the skin for maximum moisture retention.
You may have heard of Obagi Hydrate Facial Moisturizer, a longtime LovelySkin favorite, but have you checked out Obagi Hydrate Luxe? It's just the way it sounds: your must-have moisturizer in an even richer formulation that happens to be perfect for dry winter skin. Shea butter, mango butter and avocado extract keep skin soft, supple and balanced, while peptides work to improve the appearance of fine lines. We can't get enough of this cream in the evening, since it's designed to enhance the skin's natural rejuvenation process, but it's great for daytime, too.
We can't name the best moisturizer for dry skin without mentioning our own FixMySkin Healing Body Balm Unscented with 1% Hydrocortisone. Dr. Joel Schlessinger's son, Daniel, first came up with the idea while looking to treat his own dry, chapped hands during a tough Nebraska winter. It contains healing shea and cocoa butters to soothe and moisturize, plus 1% hydrocortisone to heal damaged skin cells. Apply it directly to dry skin anywhere on the face, lips or body for instant relief from that tight, itchy feeling. You'll want to keep it on hand year-round as well for healing rashes, insect bites, minor eczema flare-ups and more.
Sensitive skin can be extra compromised due to harsh winter weather. Avene Skin Recovery Cream won a sought-after Allure Best of Beauty Award in the Sensitive Skin category in 2012, and it's been on our radar ever since. Designed to address red, dry, irritated skin brought on by environmental stress, this cream helps to protect the skin's natural barrier and prevent future damage. Parcerine and Avene Thermal Spring Water gently soften the complexion and deliver nourishing minerals, encouraging healing and restoring health.
Wrinkles, fine lines and other signs of aging can become especially pronounced in dry skin. If you're looking for a cream that's packed with not just highly effective moisturizing ingredients, but anti-aging all-stars, you'll want to pick up SkinMedica Dermal Repair Cream. Antioxidants, including vitamin E, help protect skin against stressors, while hyaluronic acid binds moisture to the skin. Vitamin C boosts collagen production and encourages a brighter, more even tone. We recommend applying a little Dermal Repair Cream to the neck and chest to help address sun damage.
Do you have a question about finding a great moisturizer for dry winter skin? Let us know in the comments section.
Shop This Blog
Highlights
Soothes irritation and inflammation
Hydrates and repairs dry skin
Ideal for post-procedure skin care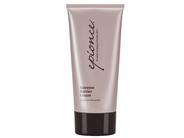 Quick Shop +
Highlights
Fragrance-free
Wont clog pores or aggravate sensitive skin
Shields skin from environmental aggressors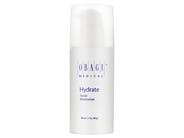 Quick Shop +
Highlights
Lightweight
Suitable for most skin types
Contains natural ingredients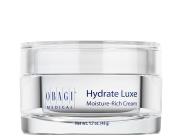 Quick Shop +
Highlights
Fragrance-free
Treats psoriasis, eczema and more
Travel-friendly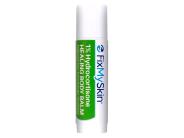 Quick Shop +
Highlights
Restores damaged skin
Improves hydration
An Allure Best of Beauty award winner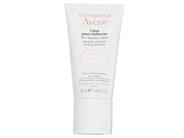 Quick Shop +
Highlights
Improves hydration with hyaluronic acid
Ideal for normal to dry skin
Defends against free radicals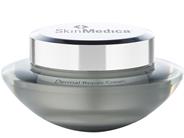 Quick Shop +
Connect with Us!