Skin Care
Everything About Cystic Acne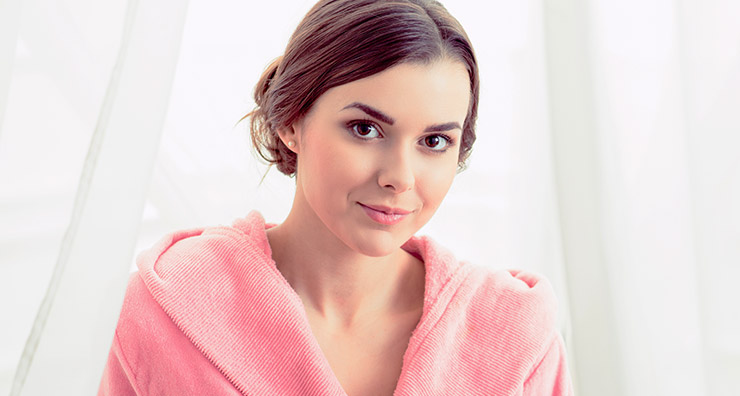 Blemishes occur when a pore is clogged with dead skin cells, bacteria and other impurities. Most everyone experiences a pimple or two at one point or another, and while annoying, they aren't usually cause for concern. But if the infection occurs deep in the skin, resulting in a red and tender nodule, you may have developed a more severe condition called cystic acne. Read on to learn all about cystic acne and how you can achieve clearer, healthier skin.
Cystic acne is similar to regular acne in that it is caused by hormone fluctuations and bacterial infection. Excess male hormones (present in both males and females) can result in an overproduction of oil, or sebum, and cause pores to become engorged and swollen. When oil cannot reach the surface of skin to lubricate it, the gland bursts beneath, creating a large, swollen cyst. Cysts are red, irritated and tender, often whether they are touched or not, and they may even itch or have a visible whitehead. Before cysts erupt, it is often possible to feel them forming underneath the skin, and severe inflammation to the oil gland can slow the healing process. This significantly increases the risk for scarring.
The hormone fluctuations that cause cystic acne are most common during and just after puberty, making those in their teens and early 20s especially prone. Pregnancy, menopause and certain conditions, like polycystic ovary syndrome, can cause cystic acne, and genetics are also often to blame. If a parent or sibling struggled with cystic acne, there is a chance you or your child will as well.
Over-the-counter treatments that typically work well for regular acne are not always effective when it comes to addressing cystic acne. Don't wait for cystic acne to clear up on its own. The painful lesions can linger for years and cause permanent scarring that is impossible to reverse. Never pick at cysts or attempt to "pop" them. Picking will have little to no effect on the spot, and in fact, it can push the infection deeper into the skin or cause it to spread.
It's best to see your dermatologist at the first sign of cystic acne. They'll be able to prescribe a treatment regimen that's right for your needs and lower the risk of scarring. There are several treatment options available, including oral antibiotics, prescription-strength topical treatments, such as Retin-A, hormone therapy and LED light therapy. There is no such thing as a one-size-fits-all treatment for acne. Your dermatologist will need to evaluate your unique case and pinpoint the cause of your cystic acne before recommending the best regimen.
Cystic acne is not always avoidable, especially for those who are genetically predisposed. However, maintaining a simple, yet effective skin care routine is a great start to minimizing all types of breakouts. Using a gentle exfoliating cleanser, like LovelySkin LUXE Clarifying Gel Cleanser, can help to keep pores free of bacteria and debris. You can also apply a lightweight moisturizer to keep skin balanced and hydrated. Avoid thick creams and opt for a lotion, like LovelySkin LUXE Mattifying Antioxidant Moisturizer. Lastly, be wary of over-using spot treatments, especially those containing benzoyl peroxide, as they can be excessively drying to skin. Try LovelySkin Acne Care Gel, an all-over formula that gently exfoliates with amino fruit acids, while speeding up the healing process with Dead Sea minerals and vitamin C.
Do you have a question about cystic acne? Let us know in the comments section.
Shop This Blog
Highlights
Ideal for acne-prone skin
Eliminates blemishes with salicylic acid
Exfoliates with glycolic acid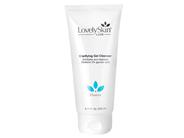 Quick Shop +
Highlights
Gently exfoliates with AFAs
Heals and treats acne
Low pH won't cause irritation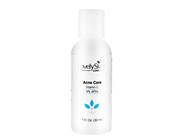 Quick Shop +
Highlights
Oil-free
Creates a matte finish
Protects with antioxidants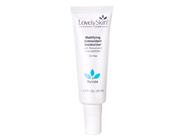 Quick Shop +