Skin Care
Everything About Blackheads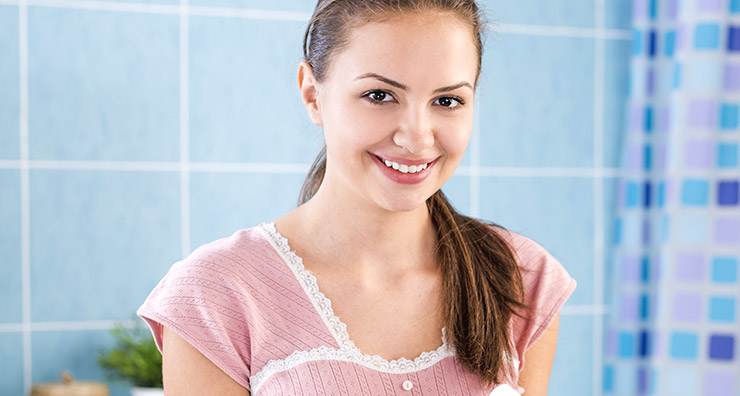 Characterized by small dark spots on the skin, blackheads are often thought of as the first stage of acne. They typically form before bacteria can infect the skin, and they can be tricky to remove. Learn what causes blackheads and how you can address them in this LovelySkin blog.
In short, blackheads are blocked pores. Fluctuating hormones, such as those experienced during puberty, can lead to an overproduction of oil, or sebum. Sebum is a substance that we naturally produce in order to lubricate skin and hair and keep it looking lustrous and healthy. When too much sebum is produced, however, it can't flow out from the pores to balance the skin's surface. Dead skin cells are unable to shed normally due to the blockage, and the mixture of sebum and dead skin cells oxidizes. Since sebum contains melanin, the pigment responsible for skin color, oxidization causes the blockage to take on a black or dark brown appearance when exposed to air. It's important to note that while blackheads are often associated with dirt, there is nothing dirty about them. They are a common side effect of oily skin, and they typically have little or nothing to do with hygiene habits.
Blackheads are most common in areas of the face with concentrated oil glands, such as the nose, cheeks and chin, and they are often confused with sebaceous filaments. Sebaceous filaments are tiny gray or tan dots that appear in oily areas, like the nose and chin. These hair-like formations help channel sebum along the lining of the pore, and they are visible in nearly every adult's skin. Sebaceous filaments typically form an even pattern throughout the skin, while a blackhead is much darker and solitary. Sebaceous filaments are smooth to the touch, while blackheads may be slightly raised and surrounded by either pimples or whiteheads. If you have a question about whether you are experiencing sebaceous filaments or blackheads, consult with your dermatologist.
Blackheads can be stubborn, and it isn't always easy to get rid of them. They cannot be scrubbed away since the root is often deep in the pore. Microdermabrasion may benefit blackheads temporarily, but it is not a long-term solution, and drug store pore strips only remove the surface of the blackhead, leaving the rest to remain and eventually form a new speck at the skin's surface.
Tools called comedone extractors are designed to help gently remove blackheads at home, but they may be tricky to use correctly. We recommend consulting with your dermatologist or aesthetician before trying a comedone extractor out for yourself. To effectively address blackheads at home, look for products that help to eliminate excess oil and remove dead skin cell buildup and bacteria.
Choose an exfoliating facial cleanser that contains ingredients like glycolic acid and salicylic acid to gently resurface skin and remove the bacteria responsible for all forms of acne. LovelySkin LUXE Clarifying Gel Cleanser contains 2% glycolic acid and 2% salicylic acid to help clear pores of debris and promote a smooth, balanced complexion.
A toner formulated for oily skin can act as step two in the cleansing process and go a long way toward removing excess oil and other impurities. Try Obagi CLENZIderm Pore Therapy, a liquid formula that contains 2% salicylic acid to clear and minimize pores.
Instead of a harsh scrub, choose a mild leave-on exfoliating treatment. LovelySkin Exfoliating Gel Mild 11% uses a blend of amino fruit acids to gently remove dead skin cells and excess oil without leaving skin tight or dry. In addition to minimizing blackheads and enlarged pores, this treatment also helps to diminish the appearance of fine lines and wrinkles, resulting in a smoother, younger-looking appearance.
To keep blackheads from reappearing, you should maintain a consistent skin care routine, taking care to wash your face thoroughly once in the morning and once in the evening. Always remove your makeup before bed, and choose high-quality lotions, creams and sunscreens that won't clog pores. Also, wash your pillowcase regularly, as oil and product from hair can transfer to skin.
Do you have a question about blackheads? Let us know in the comments section.
Shop This Blog
Highlights
Gently exfoliates and unclogs pores
Heals blemishes and prevents breakouts
Minimizes enlarged pores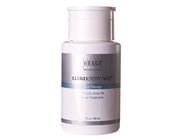 Quick Shop +
Highlights
Contains an 11% blend of exfoliating AFAs
Reduces fine lines, wrinkles and pores
Protects against free radical damage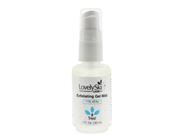 Quick Shop +
Highlights
Ideal for acne-prone skin
Eliminates blemishes with salicylic acid
Exfoliates with glycolic acid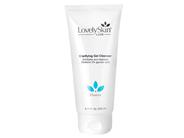 Quick Shop +