Skin Care
Find The Best Anti-Aging Skin Care Regimen For You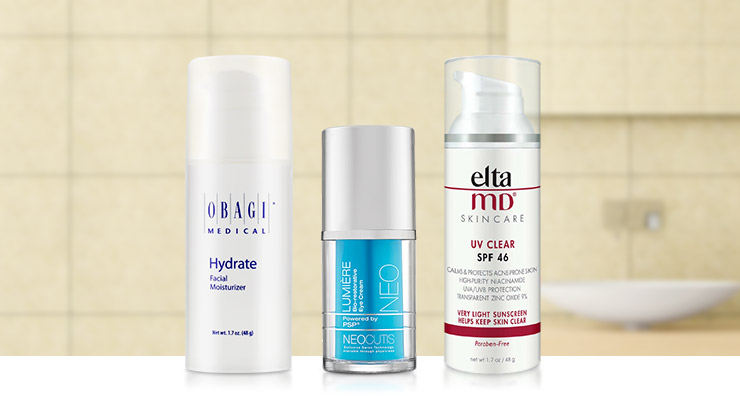 Having healthy, younger-looking skin doesn't have to be complicated. All you need is a simple anti-aging skin care regimen to set your gorgeous complexion goals in motion. And since even the most seasoned beauty pros need to get back to basics every once in a while, we bring you this easy, six-step regimen.
Step 1: Face Cleanser
Virtually every effective skin care routine starts with a high-quality face cleanser. Cleansing is the quickest way to remove impurities that can clog pores and leave skin irritated and uneven. It'll also help your other treatments reach more deeply into skin and keep your complexion soft and supple. To recap, cleansing your face once in the morning and once in the evening is a great way to:
Prevent acne and the host of other issues that go along with it, like blackheads and scarring

Get better overall results from your skin care routine

Maintain a bright, even and balanced complexion
One of our best cleansers for any routine is LovelySkin LUXE Clarifying Gel Cleanser. Formulated with both 2% salicylic acid and 2% glycolic acid, this refreshing cleanser helps gently exfoliate skin to minimize fine lines and prevent acne. If you wear makeup, you may need to start with makeup remover and follow with cleanser to be sure you're removing every trace. A nickel-size amount is all you need for the best results.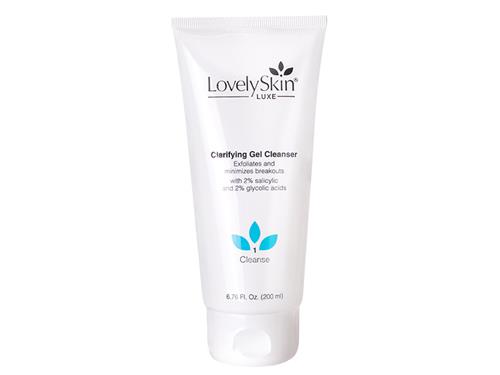 Step 2: Skin Care Tool
Skin care devices have really taken off in the last few years, and now our options are better than ever before. Tools offer unique therapeutic benefits you won't find in topical skin care. In fact, many are modeled off of professional-quality procedures you might find at a spa or cosmetic surgeon's office, just in less powerful concentrations that are safe for use at home. Anti-aging devices utilize light therapy, microcurrent technology, microdermabrasion and more to provide you with both short- and long-term benefits. When you add a skin care tool to your anti-aging regimen, you can expect:
A reduction in the appearance of wrinkles over time

A boost in collagen production and an overall firmer complexion

A smoother, softer feel to skin
We recommend the NuFACE Trinity Facial Toning Kit. This easy-to-use tool harnesses rejuvenating microcurrent to help stimulate collagen production and create a more youthful, contoured appearance. How often you'll need to use your device depends on which one you choose, but generally, you'll reserve it for evenings only and start out using it two to three times a week.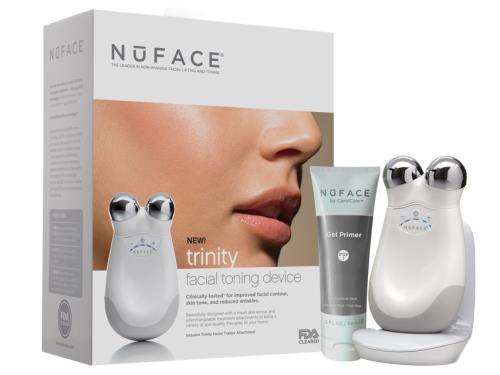 Step 3: Eye Cream
The eye area is one of the first to show signs of aging - which is why people so often wonder how to get rid of bags under eyes and dark circles under eyes. This is because the skin around the eyes is different than the rest of the face—thinner, more delicate and prone to dryness, which causes fine lines, dark circles and sagging to be more visible. And this probably goes without saying, especially for contact lens wearers, but the eyes themselves are sensitive. Anything applied near the eye has a tendency to migrate, making a specially formulated cream that's free of common skin irritants especially important. A great eye cream:
Contains antioxidants, peptides and other powerful anti-aging actives

Is free of fragrance and other ingredients that could irritate skin and eyes

Helps provide extra moisture for the eye area
Neocutis Lumiere Eye Cream (with PSP) is an intensely hydrating cream that contains ingredients like caffeine, hyaluronic acid and growth factors to address dryness, fine lines and dark circles. It's also super soothing and refreshing for tired eyes. You'll apply eye cream twice daily, once in the morning and once in the evening. A pea-sized dollop for both eyes is best. Use your ring finger to gently pat it around the orbital bone area, concentrating on the under-eye.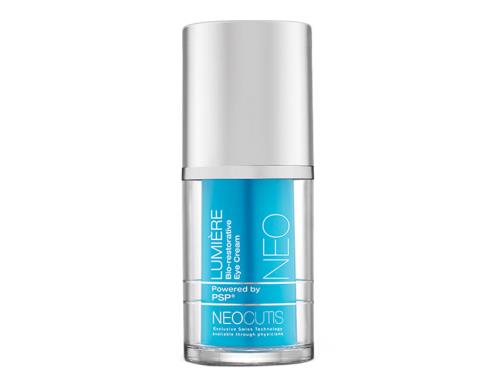 Step 4: Serum
A great serum is the star of your anti-aging routine. What is serum? Serums are a type of lightweight moisturizer that contains the highest concentration of active ingredients in order to offer long-term benefits for the skin. Always look for serums packed with tried and true ingredients and backed by clinical research. This is not the step you want to waste on experimenting with the latest trends. We recommend a serum rich in antioxidants, peptides or retinol. With regular use of a professional-quality serum, you can:
Brighten your complexion and achieve a more even tone and texture

Receive antioxidant protection against damaging free radicals

Age more gracefully and enjoy firmer, smoother skin long-term
A LovelySkin customer favorite is SkinCeuticals C E Ferulic. With its blend of vitamins C and E, plus ferulic acid, this serum helps smooth the appearance of fine lines and wrinkles, create a more even skin tone and provide long-term antioxidant protection against environmental stressors. When and how often you'll apply your serum of choice depends on what active ingredients it includes. Twice a day, once in the morning and once in the evening, is standard for most varieties. One pump or two to three drops is all you'll need for the entire face. You can gently pat it into skin or smooth it over. Don't forget your neck and décollete!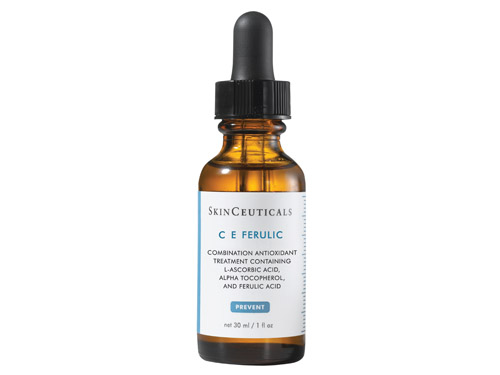 Step 5: Moisturizer
At any given time, no matter the season or our skin type, most of us could use more moisture. Keeping skin hydrated and balanced will help it stay youthful longer, which is why using an emollient is so important. Conditioning skin with moisturizer helps defend against the excess dryness that can bring with it redness and flaking, not to mention inflammation below the surface. And when skin is plump and hydrated, it appears smoother, firmer and healthier. When it comes to your moisturizer, always:
Choose a formula that's meant for your specific skin type

Consider choosing a lightweight product for daytime and a richer product for overnight

Pay attention to your skin's evolving moisture needs as the seasons change
Obagi Hydrate Facial Moisturizer is a go-to for LovelySkin staff and customers alike. A lightweight lotion, this formula provides up to eight hours of continuous hydration with a blend of shea butter, avocado oil, mango butter and glycerin. Apply moisturizer twice daily, both morning and evening. A dime-sized amount is enough for your face, neck and décollete. Just smooth it over skin until any excess disappears and the formula is absorbed.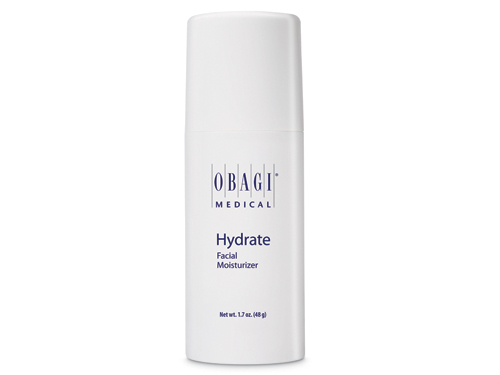 Step 6: Sunscreen
Sunscreen is the final and most important step in your anti-aging routine. Wearing sunscreen every day, rain or shine, will not only defend against signs of aging, like fine lines, wrinkles and dark spots, but it'll also help prevent deadly diseases, like skin cancer. It truly is the best thing you can do for your skin right this second, and it will go a long way toward keeping your complexion younger longer. Here are a few of our favorite sunscreen tips:
Reapply every two hours or after swimming or sweating for the best results

Be sure to apply a broad-spectrum sunscreen with a minimum 30 SPF to all exposed areas, including the neck, chest and hands

Select separate formulas for the face and body to avoid clogged pores and other irritation
For a skin-loving facial sunscreen, try EltaMD UV Clear Broad Spectrum SPF 46. This sunscreen lotion offers sun protection with 9% zinc oxide and 7.5% octinoxate. It also contains niacinamide to help calm redness and heal blemishes. For a long-lasting body formula, pick up EltaMD UV Sport Water-Resistant Broad Spectrum SPF 50. You'll apply sunscreen as the last step in your morning routine and reapply throughout the day as needed. You won't need to apply sun protection for overnight since you'll ideally be sound asleep in a dim room.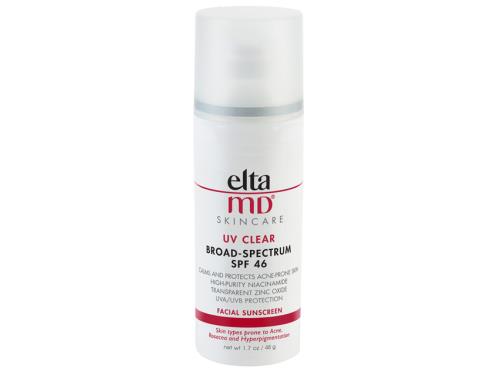 Which products are in your anti-aging regimen? Share with us below!
Shop This Blog
Highlights
Ideal for acne-prone skin
Eliminates blemishes with salicylic acid
Exfoliates with glycolic acid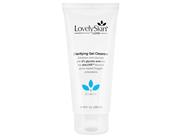 Quick Shop +
Highlights
Minimizes puffiness and dark circles
Hydrates and soothes delicate skin
Reduces under-eye wrinkles and fine lines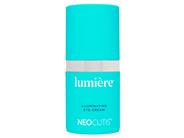 Quick Shop +
Highlights
Ideal for normal, dry or sensitive skin
Contains antioxidants
Firms skin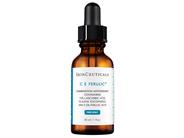 Quick Shop +
Highlights
Fragrance-free
Wont clog pores or aggravate sensitive skin
Shields skin from environmental aggressors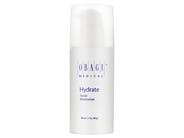 Quick Shop +
Highlights
Calms sensitivity and irritation
Oil-free
Fragrance-free and paraben-free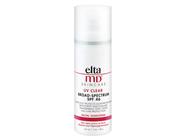 Quick Shop +
Highlights
Oil-free
Water-resistant and long-lasting
Ideal for an active lifestyle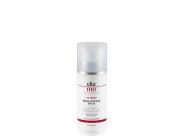 Quick Shop +
2 sizes
Connect with Us!