Skin Care
Better Together: The 3 Best Skin Care Pairings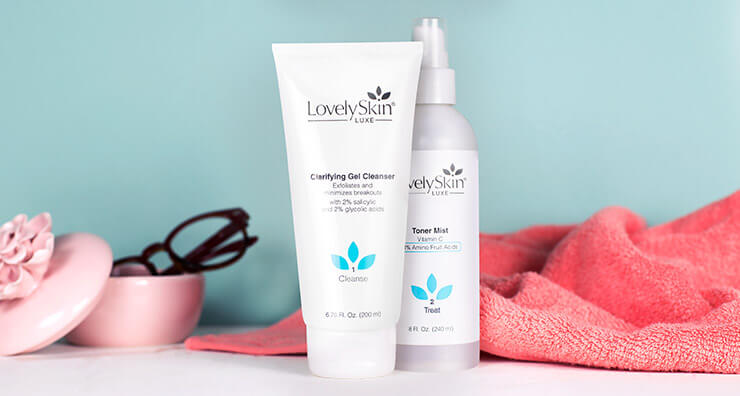 Some things are just better together. Check out these skin care pairs that deserve to be just as famous as wine and cheese or peanut butter and jelly for their compatibility.
Cleanser & Toner
Cleanser acts as the first step in your routine to rid skin of most impurities, while toner ensures your skin is truly ready to receive treatments and moisturizers. Toner removes every trace of makeup, minimizes pores, balances skin's pH, and adds an extra layer of hydration to your complexion. And that's just the beginning since there are toners available for every need and skin type. What's not to love about adding a part two to your cleansing routine?
Our Perfect Pairing:
LovelySkin LUXE Clarifying Gel Cleanser
With its 2% salicylic acid and 2% glycolic acid, this cleanser is perfect for daily use. Ideal for acne-prone skin, the gel helps minimize large pores, blackheads and blemishes without over-drying your complexion.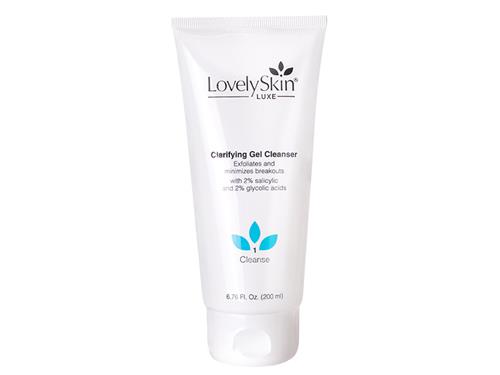 LovelySkin LUXE Toner Mist 3% Amino Fruit Acid
LovelySkin LUXE Toner Mist 3% Amino Fruit Acid gently exfoliates skin with a unique blend of amino fruit acid while nourishing with vitamin C and Dead Sea minerals. It also adds refreshing hydration and helps balance skin's pH.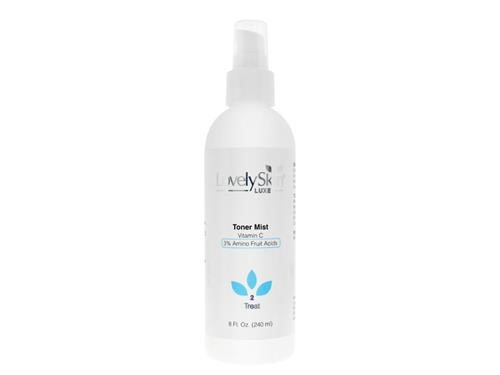 Vitamin C Serum & Sunscreen
Daily sunscreen application is a no-brainer, but pairing your sunscreen with a vitamin C serum is a must for rounding out your UV protection. When you apply sunscreen, you protect skin against the UVB rays that cause burning, the UVA rays that lead to signs of aging, and with certain formulas, the infrared rays that cause heat-related stress and inflammation in skin. Treatments that contain vitamin C and other antioxidants work to defend skin against free radicals, molecules from sun exposure and environmental stressors that lead to signs of aging. With this pair, you're attacking harmful UV rays from multiple angles and strengthening skin over time. Vitamin C is also a natural brightener and collagen-booster!
Our Perfect Pairing:
Obagi Professional-C Serum 20%
This serum uses a concentration of 20% vitamin C to provide advanced antioxidant protection, absorbing quickly to neutralize free radicals before they can wreak havoc on skin. If you're new to vitamin C, we recommend starting with Obagi Professional-C Serum 10% and working up to 20% as skin grows more acclimated.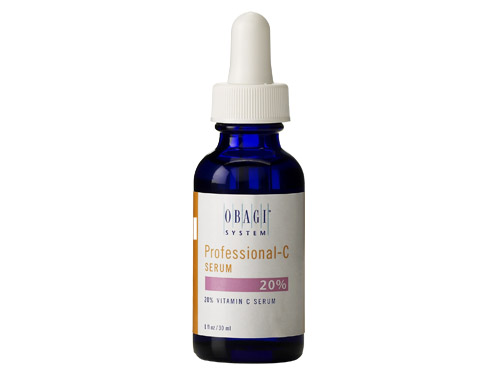 Obagi Medical Sun Shield Tint Broad Spectrum SPF 50
Protect skin against UVA, UVB and infrared rays with Obagi Medical Sun Shield Tint Broad Spectrum SPF 50. A blend of physical and chemical sunscreen ingredients protects against UV rays, while IR technology shields skin against infrared rays. This lotion in available in both Warm and Cool tints to help enhance your skin's natural undertones.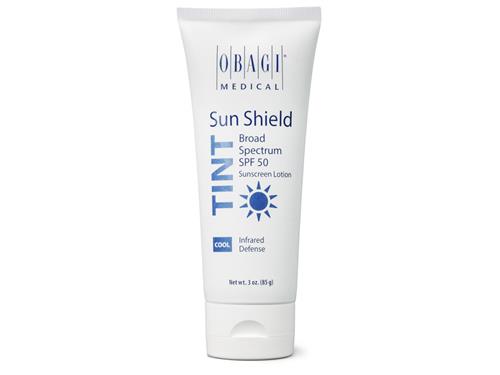 HELIOCARE Sun Protection Pills
Bonus! HELIOCARE is a vegan sun protection supplement that uses the powerful antioxidant Polypodium leucotomos extract (derived from a type of fern plant) to help strengthen skin against sun damage. Think of it as a triple threat against harmful UV rays when paired with your vitamin C serum and sunscreen.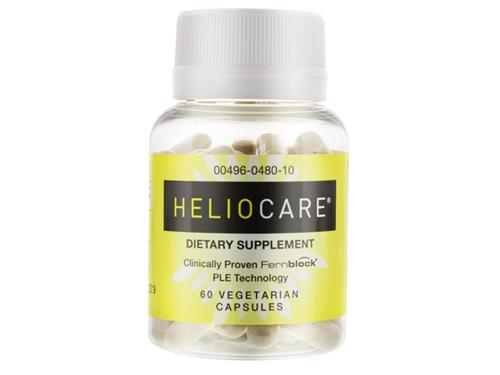 Exfoliating Scrub & Mask
When we exfoliate, we remove dulling impurities from the skin's surface, like oil, makeup and skin cells. Exfoliating not only gives skin an instant glow, it leaves pores clear and ready to soak in the benefits of anti-aging treatments. We all know that masks are some of the most highly concentrated treatments around. When we exfoliate before masking, all that rejuvenating goodness packs an extra powerful punch.
Our Perfect Pairing:
Revision Skincare Finishing Touch
This gentle skin polish uses ultra-fine, environmentally friendly pumice and volcanic black sand to exfoliate skin, improving a rough texture and uneven tone. Shea butter hydrates skin and calms redness.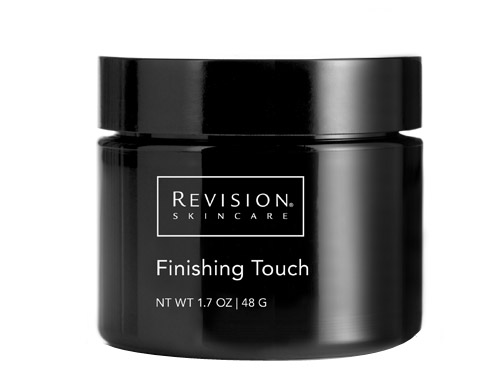 The Revision Skincare Black Mask works to purify skin, creating a softer, smoother complexion. Salicylic acid removes skin cells and other impurities while jojoba esters, squalane, and glycerin hydrate and replenish the natural moisture barrier.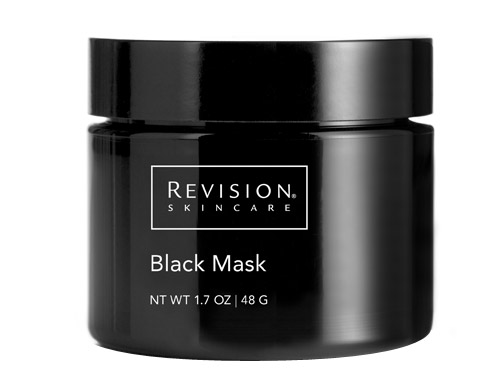 Do you have a question about skin care pairs? Let us know in the comments below, or tell us on Facebook, Twitter or Instagram using #LovelySkin!
Shop This Blog
Highlights
Ideal for acne-prone skin
Eliminates blemishes with salicylic acid
Exfoliates with glycolic acid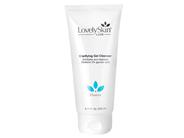 Quick Shop +
Highlights
Gently exfoliates with AFAs
Stimulates collagen production with vitamin C
Balances skin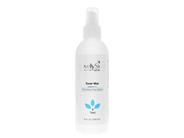 Quick Shop +
Highlights
Prevents premature signs of aging
Promotes collagen production
Best suited for normal to oily skin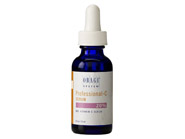 Quick Shop +
Highlights
Provides broad spectrum UVA/UVB protection
Protects against infrared rays
Enhances your skin's natural undertones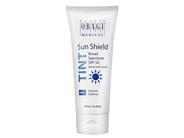 Quick Shop +
2 options
Highlights
Enhances UV protection
Strengthens immune response
Gradually builds UV tolerance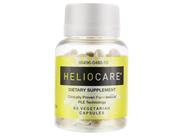 Quick Shop +
Highlights
Exfoliates the complexion
Removes dulling debris
Softens and smooths skin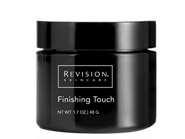 Quick Shop +
Highlights
Removes excess oil and impurities
Mineral-rich soil absorbs toxins
Softens and smooths skin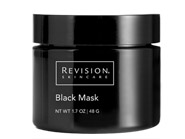 Quick Shop +
Connect with Us!