Skin Care
Foods for Healthy Skin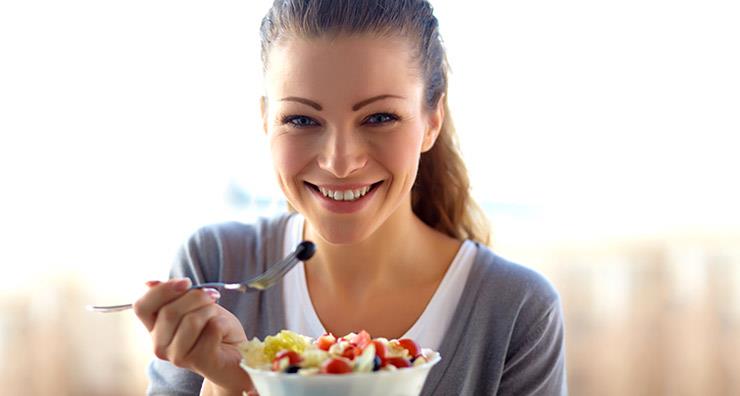 A beautiful, radiant complexion can be as simple as a change in your diet. Choosing foods for healthy skin, gorgeous tresses and strong nails will help you feel good inside and out. Here are a few ways you can achieve a healthy skin diet.
During the winter months, skin often becomes dry and dehydrated. Essential fatty acids will help your complexion retain moisture. Look for anything rich in omega-3, which gives the hair its natural strength and shine. Foods like salmon, mackerel, herring, walnuts, spinach, flaxseed, pumpkin seeds and mustard greens are packed with these nutrients.
Every diet should include foods that are rich in antioxidants. These nutrients protect your complexion against harmful free radicals and help repair damaged cells. They are so important, in fact, that some researchers even believe antioxidants may play a part in preventing things like chronic heart disease and cancer. Antioxidant-rich foods for healthy skin include tomatoes, blueberries, cranberries, beans, artichokes, pecans and hazelnuts.
A healthy skin diet can also help limit the signs of photodamage. Foods rich in vitamins C and E offer some natural protection against UV damage. Bell peppers, strawberries, broccoli, oranges, cauliflower, sunflower seeds, asparagus and almonds are all excellent choices.
Keep your nails strong and healthy with foods that are high in protein. Because your nails are made of protein, adding more of this nutrient to your diet can help prevent breaking and splitting. Beef, chicken, fish, pork, eggs and milk are just a few protein-rich options.
No matter what makes it to your plate, you can always get the nutrients you need with the right dietary supplements. LovelySkin carries a wide variety of vitamins and supplements to help you achieve healthy and beautiful skin.
Do you have favorite foods for healthy skin, hair and nails? Let us know in the comment section.