Ask the Experts
Is Lipid Loss Making You Look Older?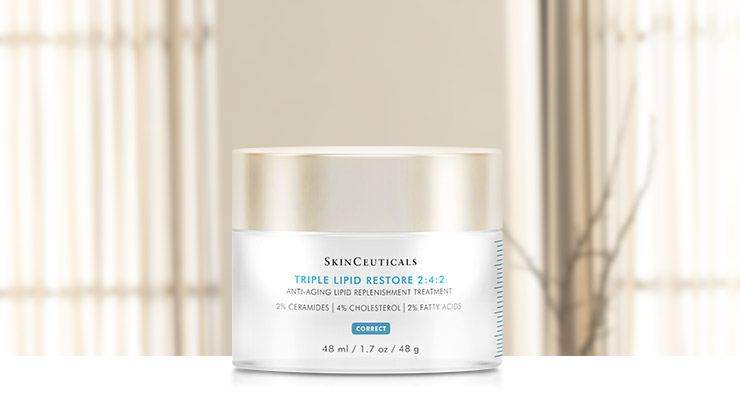 Our guest today is Nicole Akers from SkinCeuticals who will be discussing how lipid loss can affect your skin.
Many factors contribute to visible signs of skin aging. We pay a lot of attention to the effects of accumulated UV exposure, environmental pollution and free radical damage, but the decline of skin lipids (or fats) isn't always part of the conversation.
Three main lipids—ceramides, cholesterol and fatty acids—play a major role in youthful, healthy skin. These fats help the skin's barrier perform properly and assist in the natural repair process. Skin loses these lipids over time and visible signs of aging such as fine lines, wrinkles, sagging and dryness can become more pronounced.
Are you experiencing these signs of lipid loss?
1. Dryness: The skin barrier contains a combination of lipids that help prevent water loss. Without enough lipids, the barrier allows moisture to escape, and this leaves the skin feeling dry, tight and uncomfortable.
2. Fine lines and wrinkles: A decrease in skin lipids can also accelerate the formation of wrinkles, but replenishing these lost lipids can help slow their appearance. Supplementing the skin with extra moisture can help plump up the skin and improve the look of existing lines and wrinkles.
3. Laxity: Lipids play a role in the skin's ability to stretch and "bounce back." As lipid levels decrease, the skin is less able to maintain its youthful, taut appearance.
SkinCeuticals Triple Lipid Restore 2:4:2 is a new approach to addressing lipid loss, which can lead to these signs of aging. Formulated with the ideal 1:2:1 ratio of ceramides, cholesterol and fatty acids that has been shown to improve the effects of lipid loss in aging skin, Triple Lipid Restore 2:4:2 is an essential part of any anti-aging skin care regimen and best used in tandem with a topical antioxidant such as SkinCeuticals C E Ferulic to fight free radicals and a daily SPF like SkinCeuticals Physical Fusion UV Defense SPF 50 to prevent further UV damage.
Shop This Blog
Highlights
Provides 24 hour hydration
Replenishes nourishing lipids
Smooths the appearance of fine lines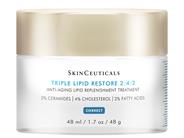 Quick Shop +