Hot Products
Oil and Water Really Do Mix in Your Skin Care Routine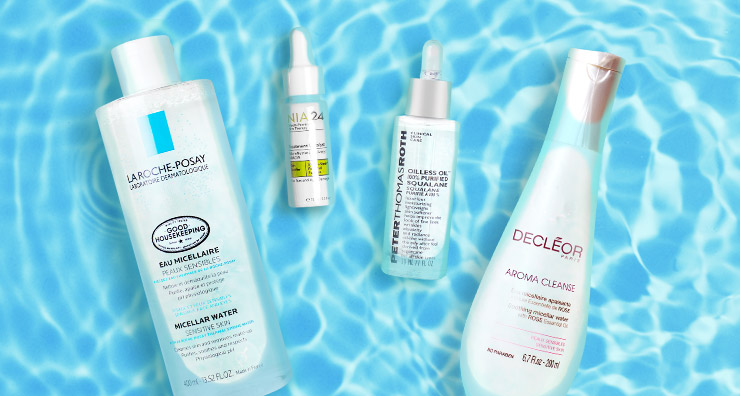 It turns out oil and water really CAN mix…in your skin care routine, that is! Micellar waters and facial oils are two of the latest beauty trends, and together, they can help you achieve a smooth, glowing complexion.
Your Skin's Solution for a Gorgeous Spring
Some things are wonderful apart, but simply perfect together, like shimmers and mattes, blush and bronzer, sunscreen and every single day of the year . . . you get the picture. While you won't be mixing micellar water and oil together physically, pairing up this duo might just be the key to transitioning your skin into a lightened up spring routine. First, the basics:
Micellar Water
We can't stop singing the praises of micellar water! It's a three-in-one multitasker for cleansing, toning and removing makeup, it doesn't require rinsing and it feels beautifully refreshing on skin. That's more than enough to get us hooked, but the way micellar water works is seriously cool, even if you don't consider yourself a science person.
In the most basic sense, micellar water is a soft water solution with cleansing molecules, or micelles, suspended inside. (While it may look identical to tap water at a glance, it will definitely feel different when you rub it between your fingers.) These micelles are spherical in shape and made up of individual surfactant molecules. Surfactants act as cleansing agents and serve as the main workhorse in all soaps, shampoos and detergents. The surfactant molecules have a round head and a long wavy tail. In a micelle, the heads of the surfactant molecules all point outward, and they happen to be attracted to water. The tails are attracted to oil, and point inward. Normally, water and oil don't mix. But because the oil-loving tails of the surfactant molecules point inward toward the middle of the micelle, they never have to be close to the water they repel. This balance allows the micelle to hang out in the water with no trouble.
Micellar waters are dispensed onto cotton pads for use. When you soak a cotton pad in micellar water, the heads of the surfactant molecules stick to the cotton and the oil attracting tails poke up. Oil, of course, attracts oil and when you sweep the pad across your face, any impurities will cling to the tails like a magnet and be gently drawn out of skin.
Our top micellar water picks: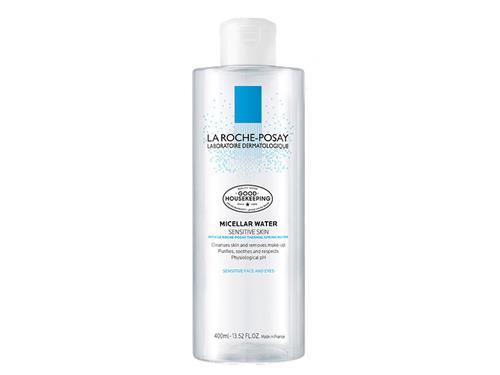 Sothys Micellar Cleansing Water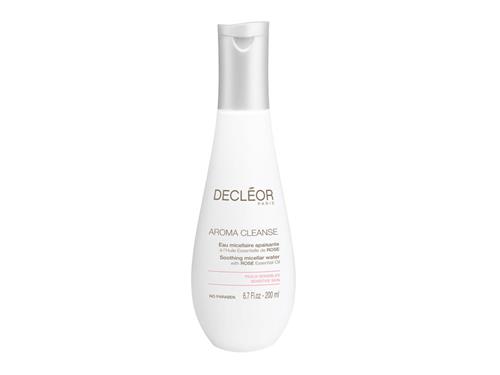 Decleor Aroma Cleanse Soothing Micellar Water
Facial Oils
You may have been taught to avoid oil in your beauty products at all costs. But facial oils have come a long way since some of the low-quality, pore-clogging formulas of the past. The lightweight texture and highly concentrated actives in oils can provide unique benefits, and now there's one available for every need and skin type.
Facial oils are usually composed of a blend of botanical oils, like coconut, grapeseed, argan, jojoba and almond oils. These botanical oils provide powerful antioxidant protection against signs of aging, and they tend to absorb more quickly and easily than other types of formulas. They also provide a quick boost of moisture, and can be worn either alone, layered with creams and lotions or even added directly to your favorite moisturizer. We have some warm and some lingering cool days on the horizon before the spring weather finally levels out, and facial oils are a versatile way to keep skin balanced and hydrated since they can be easily adapted to the level of moisture you need.
Our top facial oil picks: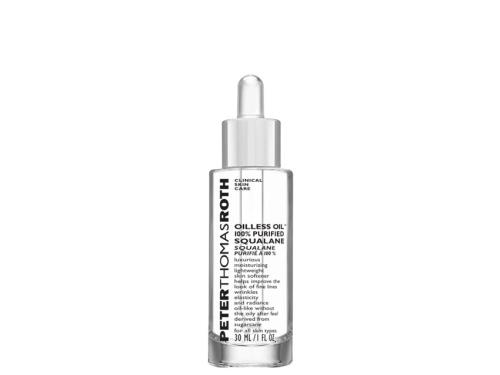 Peter Thomas Roth Oilless Oil 100% Squalane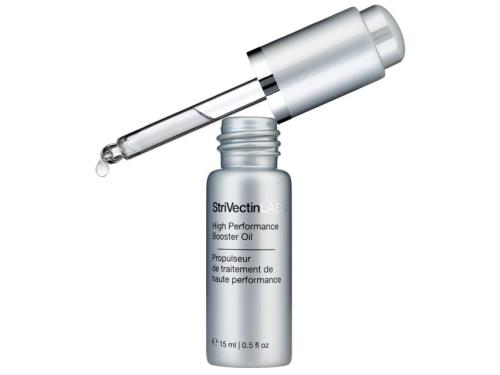 StriVectinLABS High Performance Booster Oil
BONUS: Did you know there are micellar cleansing oils, too? These work the same as micellar water, but instead of a soft water base, they have an oil base for even more hydration. Just squeeze some on a cotton pad and cleanse as you would with a water. Truly the best of both worlds!
Our top micellar oil picks: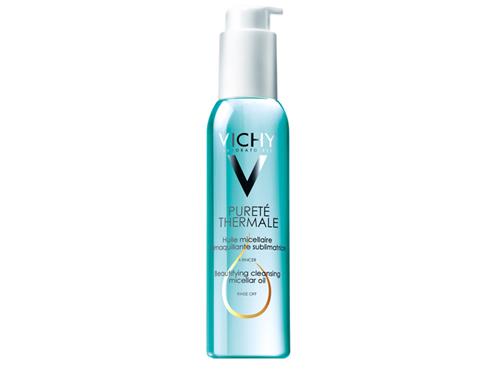 Vichy Purete Thermale Beautifying Cleansing Micellar Oil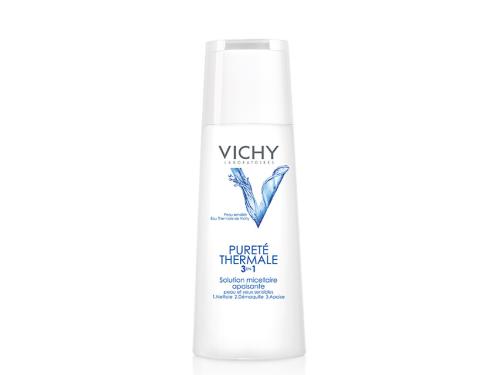 Vichy Purete Thermale 3-in-1 Calming Cleansing Micellar Solution
The Perfect Pair
We think micellar water and facial oil are a match made in heaven for spring because:
• They're gentle and great for even the most sensitive skin types.
• They cut steps out of your routine so you're not layering quite so many products.
• They're versatile enough to adapt to finicky weather.
• They leave skin supple, hydrated, fresh and glowing.
• They're SO quick and easy—what's not to love?!
Which micellar water and facial oil combo will you try? Let us know on Facebook, Twitter or Instagram using #LovelySkin!
Shop This Blog
Highlights
Non-comedogenic
Oil-free
Paraben-free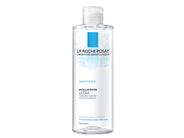 Quick Shop +
Highlights
Sothys Eau Thermale Spa Micellar Cleansing Water helps fortify the skin's immune system and its nat...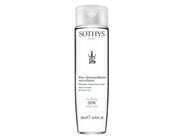 Quick Shop +
Highlights
Boost your skin care routine with NIA24 Treatment Catalyst Oil. To get the best results from your ...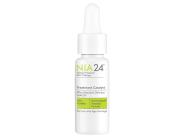 Quick Shop +
Highlights
Hydrate skin with pure squalane in Peter Thomas Roth Oilless Oil 100% Squalane. Oil-like, but not ...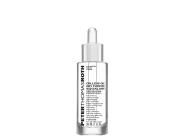 Quick Shop +
Highlights
Boosts performance of skin products
Protects with antioxidants
Supports moisture barrier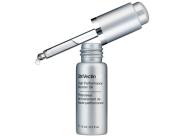 Quick Shop +
Highlights
Vichy Pureté Thermale Beautifying Cleansing Micellar Oil is a breakthrough cleansing oi...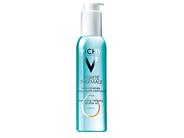 Quick Shop +
Highlights
Vichy Pureté Thermale 3-in-1 One Step Solution with Micelle Technology to effectively remove...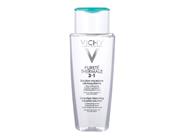 Quick Shop +
Highlights
Suitable for all skin tones
Non-greasy and lightweight
Gently removes makeup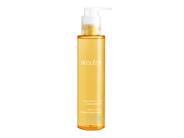 Quick Shop +