Ask the Experts
Kristen Discusses Pellevé on the Morning Blend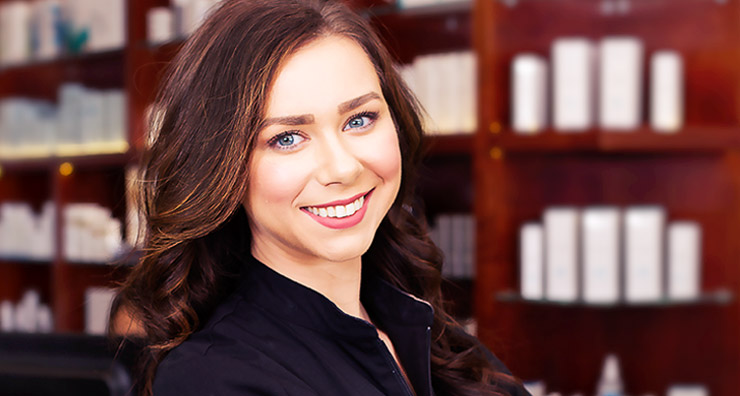 You know you need to do something about the loss of firmness, fine lines and wrinkles that you're seeing on your complexion but you're not sure what. Sound familiar? Expert advice straight from the source is the best way to get information, which is why Kristen, an aesthetician with LovelySkin, will be visiting The Morning Blend talk show to discuss Pellevé, a treatment for aging skin.
Pellevé is a non-invasive treatment that uses radiofrequency technology to help fade signs of aging. The procedure increases collagen production to tighten skin and fade the appearance of fine lines and wrinkles. The result is a smoother and more youthful complexion.
If you have heard about Pellevé and are thinking about taking the next step, Kristen is here to explain the procedure.
What should I expect during a treatment?
"The wonderful thing about Pellevé is there is zero downtime following the treatment. I make sure to tell my clients that they will experience some increasing heat throughout the treatment due to the radiofrequency. Once I stop the current then the heat dissipates and they feel nothing."
Which areas can be treated using Pellevé?
"Pellevé is wonderful because we can treat all areas of the face and neck. Another fantastic addition to this treatment is PelleFirm®. PelleFirm® can treat all areas of the body such as the arms, legs and stomach where you notice a loss of elasticity. For people who are concerned about cellulite on the back of the legs or buttocks, we can treat these areas as well."
How long do treatments take?
"How long a treatment takes depends on what area we are treating. If we do the whole face and neck then it will take around an hour or so to do. If we are only doing areas like the eyes or mouth, you will only be here for about 30 minutes!"
How long will the results last and how often do I need to come in for treatments?
"Like any procedure, the results will last if you maintain them with a proper skin care system at home and follow-up treatments in the office. Studies have shown that if you do three treatments spaced one month apart, you will see optimal results. After these treatments, if you feel like you have seen the results that you want then I would recommend coming back in six months to a year for a follow-up treatment."
What can I expect after the treatment? When will I begin to see results?
"Your wrinkles won't disappear in the hour that you're with me but your face does feel very tight after the treatment, which is an instant gratification. Typically full results are seen about a month after the first treatment."
Plus, we've got an exclusive offer for you! Right now, you can save $500 on a Pellevé treatment package. This package, now $1,500, includes three treatments that target signs of aging anywhere on the neck or face.
Tune in to Kristen's The Morning Blend segment on KMTV Wednesday, January 27, at 9 a.m. CST. If you have any questions about Pellevé, ask Kristen in the comments!