Skin Care
National Pick Strawberries Day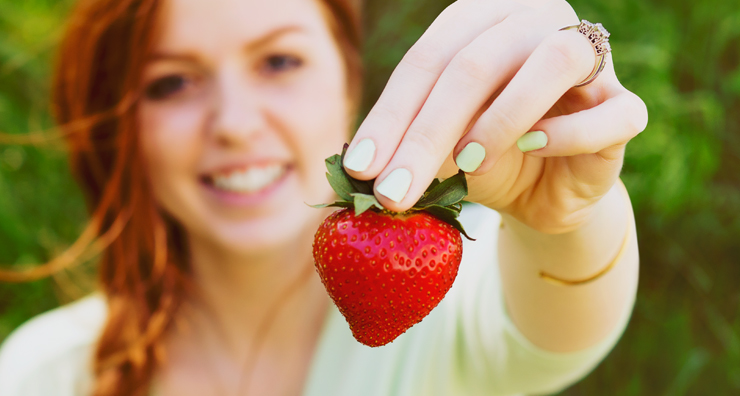 May 20 is National Pick Strawberries Day, a chance to celebrate springtime with fresh fruit. Not only are strawberries a healthy and delicious snack, they have a number of excellent benefits for the skin. Read on to learn more about strawberries and skin health, and discover some of our favorite strawberry-inspired products at LovelySkin.
Strawberries have cleansing and exfoliating properties, and they are known for being a natural source of salicylic acid. Salicylic acid is one of the most common active ingredient in acne formulas because of its ability to gently remove impurities and help clear and prevent blemishes. Strawberries can also help tone skin and create a smooth, glowing complexion.
In addition to cleansing, strawberries provide a variety of anti-aging benefits. They are full of vitamin C and ellagic acid, two potent antioxidants that prevent photoaging and help protect against environmental stressors. Strawberries have skin lightening properties to help minimize dark spots and create an even tone, and they have wonderful anti-inflammatory advantages, including the power to relieve facial redness and puffiness around the eyes. They can also help repair skin at the cellular level, stimulating healthy collagen growth. For these reasons, strawberry extract regularly makes the ingredients list for cleansers, toners, serums, moisturizers and masks from leading skin care brands. Below are a few of our best-selling strawberry products. Add any or all of these to your routine to experience the benefits of strawberry extract.
Achieve beautiful, balanced skin with Eminence Strawberry Rhubarb Hyaluronic Serum. This gentle formula uses hyaluronic acid to help plump skin, while strawberry extracts create a soft, smooth texture. All-natural fruit extracts help even out and improve skin tone. The serum also helps boost the efficacy of your daily moisturizer, making for long-lasting hydration.
Add a rich moisturizing mask to your routine to help boost hydration and achieve an instant boost of radiance. Eminence Strawberry Rhubarb Masque uses strawberry extract to gently exfoliate and remove impurities. Rhubarb tones and heals. The masque also offers antioxidant protection and helps to minimize fine lines and wrinkles.
Pevonia SpaTeen All Skin Types Cleanser is a refreshing daily cleanser that features an enticing strawberry scent. The foaming gel helps to remove bacteria and debris to help prevent future blackheads and breakouts. This mild cleanser is perfect for all skin types, including sensitive.
For a mild daily face scrub, choose Eminence Strawberry Rhubarb Dermafoliant with Lactic Acid. This rice-based, dual-action exfoliant gently buffs away impurities while nourishing and moisturizing the complexion. Strawberry helps soften and nourish the skin. With regular use of this paraben-free, all-natural formula, you can enjoy a revitalized complexion.
Don't forget strawberry-inspired cosmetics to top off your spring makeup look. Give yourself an at-home manicure with OPI Suzi Has A Swede Tooth, a sweet strawberry candy pink that complements any skin tone. Also available from OPI is An Affair in Red Square, a luscious strawberry red that adds a classic touch of juicy color to your nails.
Dust your cheeks with theBalm Instain Staining Powder in Toile – Strawberry for a sweet, long-lasting look. The staining powder blush adds a natural-looking glow that always looks picture perfect. Finally, enjoy a delectable burst of color with stila Lip Glaze in Strawberry. This gloss adds shine and a splash of sheer pink to lips, creating a full, pretty pout.
Will you try strawberry-inspired skin care or makeup? Let us know in the comments section.
Shop This Blog
Highlights
Promotes hydration
Smooths skin
Improves skin tone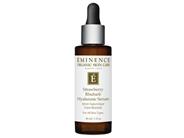 Quick Shop +
Highlights
Removes impurities
Minimizes wrinkles
Exfoliates skin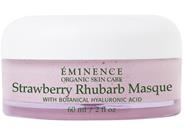 Quick Shop +
Highlights
A daily cleanser especially for teens to maintain soft and healthy skin.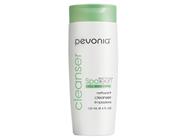 Quick Shop +
Highlights
Removes impurities
Enhances overall appearance
Moisturizes dry skin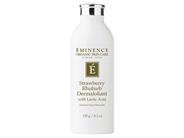 Quick Shop +
Highlights
That's why I always have this strawberry candy pink on hand!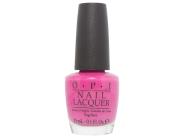 Quick Shop +
Highlights
Achieve long-lasting cheek color with theBalm Instain Staining Powder. Give cheeks a pop of color ...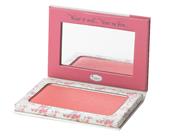 Quick Shop +
6 colors