News and Events
Receive a FREE FixMySkin Healing Balm with your site purchase!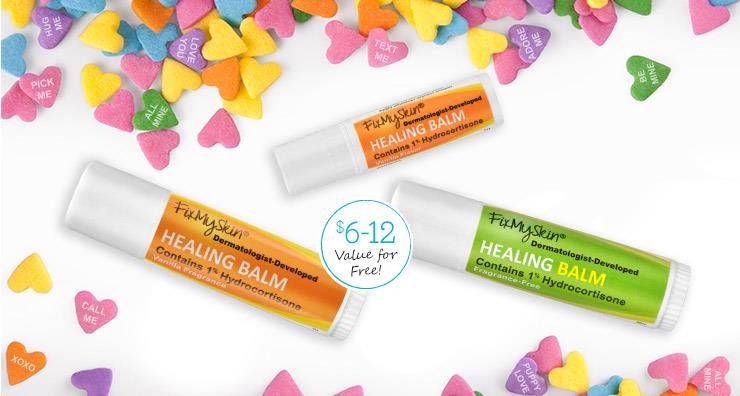 We love you! We really love you! To show just how much, we're offering our customers an extra special gift with purchase now through Sunday, February 15.
With any LovelySkin.com purchase of $25 or more, you'll receive a FREE full-size FixMySkin Healing Balm with 1% Hydrocortisone!
FixMySkin Healing Balm with 1% Hydrocortisone comes in a convenient stick applicator, and can be used to help calm and heal dry, irritated skin and other common concerns on the lips, face and body. The balm features 1% hydrocortisone to help repair damaged cells, plus shea and cocoa butters to soothe and comfort. It's a must for your dry winter skin.
Balms will be chosen at random and may vary in size. Please visit LovelySkin.com for additional details. Plus, don't forget that you'll receive 20% off of most brands during our Valentine's Day sale!