Ask the Experts
Should You Be Adding Lactic Acid To Your Skin Care Routine?
by LovelySkin
|
March 12, 2018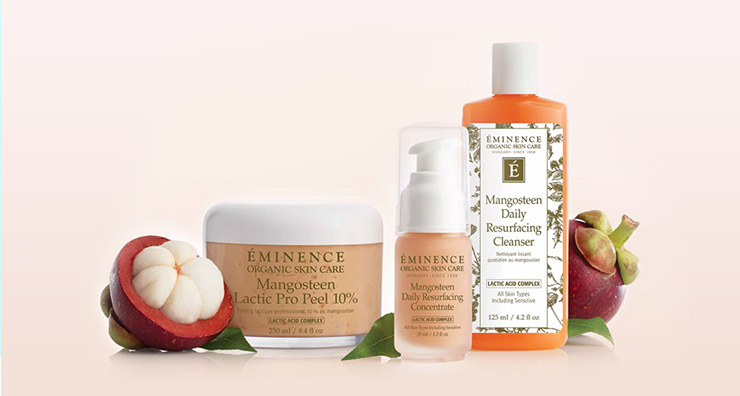 Is your post-winter skin looking less than lively? If the cold weather has left your complexion dull, uneven and tired looking, lactic acid could be the key to getting back your glow. An alpha-hydroxy-acid (AHA), lactic acid gently dissolves dead skin cells to promote a brighter looking complexion and reveal skin's inner radiance.
So, what is lactic acid? Let's break down three core ways it works on your skin:
Dissolves dead skin cells
Lactic acid is an ideal agent for skin resurfacing, gently breaking down the "glue" that holds dead skin cells together. After loosening the bonds, lactic acid dissolves the dead skin layer to reveal the healthy skin hidden underneath. Not only does it make skin appear more radiant, but it also gives skin a better chance to absorb other skincare products and benefits.
Encourages skin cell turnover
In addition to removing dead skin cell build-up, lactic acid encourages cells to turnover and renew themselves more quickly. By shedding dead cells, younger cells are able to rise to the surface, which helps reduce the appearance of fine lines, wrinkles, and dark spots.
Exfoliates without irritation
Perhaps the most important benefit of lactic acid is its ability to exfoliate the skin with minimal irritation. A natural acid derived from fruit or plant sugars, lactic acid is the gentlest of the AHAs. Best suited for dry, acne-prone, sensitive or aging skin, lactic acid gently yet effectively exfoliates dull and tired skin for a more radiant complexion without leaving it over-dry or irritated.
Don't forget: Lactic acid may make your skin more susceptible to sun damage, so be sure to use at least an SPF 30 sunscreen and apply every two hours you are in the sun.
The new Eminence Organics Mangosteen Lactic Collection, which features three new skin care superstars, harnesses the power of two skin-revitalizing ingredients:
Mangosteen – Known as the queen of fruits, mangosteen is an antioxidant- and Vitamin C-rich "super-fruit" that provides excellent anti-inflammatory properties, encourages microcirculation, and soothes and heals the skin.
Lactic Acid Complex – This complex includes three ingredients that work together to resurface the skin and minimize pores. Lactic acid promotes a brighter complexion by dissolving dead skin cells, red clover extract addresses and corrects the look of large pores and ribose revitalizes skin for a smoother, more supple appearance.
Ready to uncover the secret to your skin's inner radiance? Try these three new arrivals from Eminence Organics:
Eminence Organics Mangosteen Daily Resurfacing Cleanser
Featuring mangosteen and a Lactic Acid Complex, this milky gel cleanser gently resurfaces the skin and deep cleans pores. Never over-stripping the skin, this resurfacing cleanser effectively removes build-up and leaves skin feeling visibly soft and smooth.
Eminence Organics Mangosteen Daily Resurfacing Concentrate
This lightweight, leave-on concentrate gently resurfaces and refines pores for a silky finish. Smoothing and replenishing skin, it reveals a flawless, luminous glow.
Eminence Organics Mangosteen Lactic Pro Peel 10%
This professional-only peel gently removes impurities and tightens pores without irritation or need for downtime. Visit the LovelySkin spa to experience this concentrated peel that revitalizes dull, tired-looking skin.
Do you use lactic acid to revitalize your skin? Let us know your favorite product in the comments below.
Connect with Us!