Sun Care
Summer Sun Recovery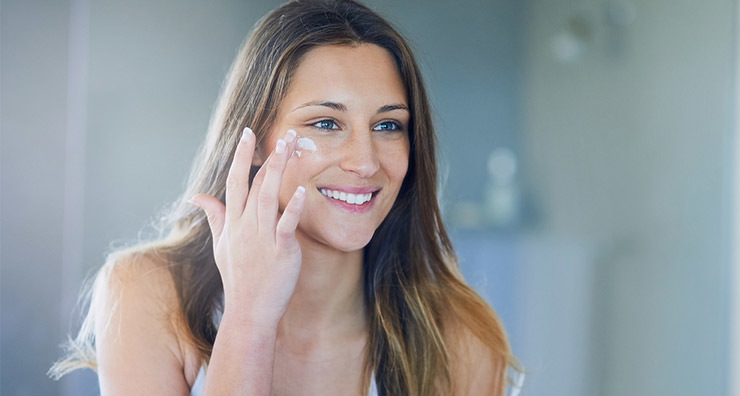 Since this summer introduced some scary new skin trends—looking at you sunburn tattoos—there's no better time to discuss how to treat and prevent sun damage. Fortunately, with the help of a few dermatologist-approved products and some expert advice, sun damage doesn't have to be an inevitable part of your summer!
How to Treat Sunburn
The sun takes no days off, which means sunburn threatens skin all year round. Whether you spend some unexpected time outdoors or simply forget to apply sunscreen, most people have left their skin unprotected at some point. Try as we might to shield our skin, sunburn gets the better of us sometimes. When the need to treat sunburn arises, you need but remember three simple steps: relieve, restore and rejuvenate.
According to Dr. Joel Schlessinger, Board-Certified Dermatologist and CEO of LovelySkin:
"The most important thing to do if you think you have a sunburn is to treat immediately with Aleve or Advil. Take either the minute you have an inkling you may have a sunburn, and your sunburn will be about 50% less horrible! Even if the sunburn has happened, this will still be of value, so don't worry if you waited too long. The other thing I always tell my patients is to remember that sunburns can happen even if it is cloudy outside!"
1. Relieve
Since sunburn takes four to six hours to develop, you may not notice any reddening or tingling sensation immediately following sun exposure. However, the sooner you treat sunburn the better. At the first sign of redness and discomfort, take shelter from the sun. If possible, take ibuprofen or another anti-inflammatory medication to address pain and sensitivity. As the burn develops further, aloe vera is your best friend. Keep LovelySkin Aloe Vera Soothing Skin Relief Gel handy at all times throughout the day, as it provides topical relief and keeps inflamed skin hydrated, which is essential once skin begins to flake or even blister.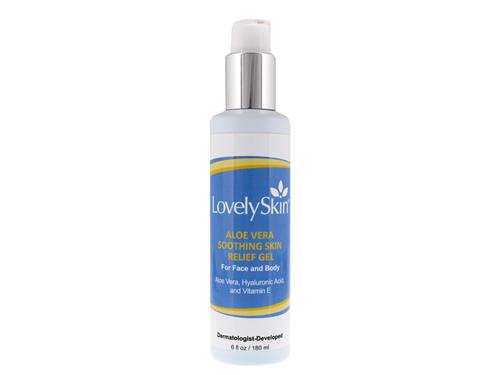 PRO TIP: Do not pick or peel sunburnt skin! It causes infection and further damage. This goes for scrubs and harsh products as well. Exfoliators and intense cleansers will do little more than cause additional irritation. Instead, focus your efforts on providing skin with all it needs to heal and repair itself at its own pace.
2. Restore
While healing, sunburnt skin is more sensitive and susceptible to damage. In addition to using a more gentle skin care regimen, consider incorporating an additional treatment to provide skin the best possible environment for repair. We recommend the Babor After Sun Ampoule Concentrates. Not only will these once daily treatments alleviate discomfort and reduce redness with rosemary extract but they also strengthen skin. This active concentrate compensates for some of the skin's weakened natural defenses, so your complexion can focus on healing without facing further damage.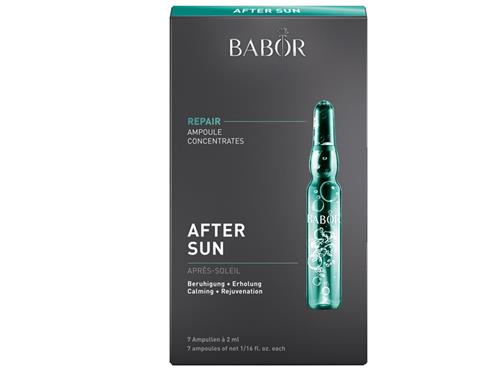 3. Rejuvenate
There's a reason sunscreen is the most important anti-aging product in any regimen—sun damage ages the complexion. Because of this, an anti-aging moisturizer, like the Vichy LiftActiv Peptide-C Advanced Anti-Aging Moisturizer, helps rejuvenate skin and recapture its youthful radiance. This particular product provides sun-stressed skin with essential hydration and antioxidant protection while smoothing and firming the complexion.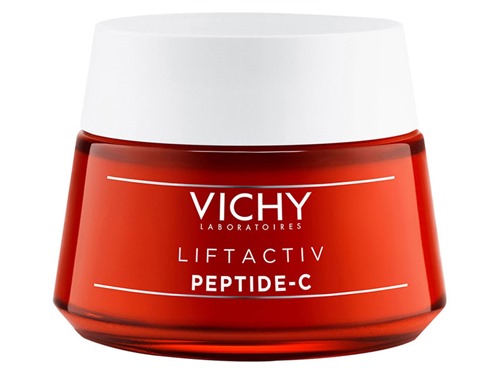 How to Treat Sun Damage
Eighty percent of the skin's aging occurs as a result of UV exposure. While this could give way to wrinkles or a loss of firmness, most people associate sun damage with dark spots. Dark spots, also known as hyperpigmentation, are caused by the skin's natural response to sun damage, which is to create melanin in hopes of further protecting the skin from UV exposure. As this melanin gathers, it produces the appearance of unsightly dark spots. Thus, the key to diminishing dark spots is to address the melanin that forms them.
Powered by a patented blend of AFA amino-based filaggrin antioxidants, the LovelySkin LUXE Brightening Gel targets existing hyperpigmentation by effectively exfoliating the epidermis, restoring lost radiance and correcting uneven skin tone. It also contains Asafetida extract, which prevents the buildup of melanin that leads to the formation of dark spots!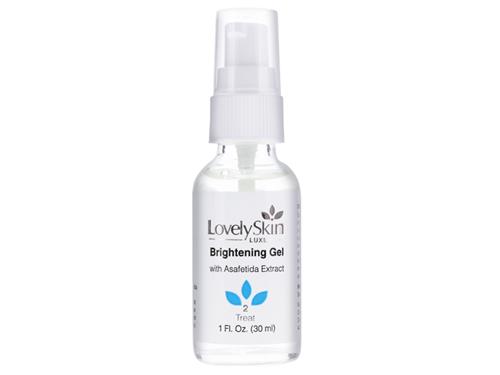 Sun damage doesn't stop at the jawline. When it comes to dark spots on the body, an effective exfoliator can brighten skin by increasing cell turnover, which improves the appearance of hyperpigmentation. The SkinCeuticals Body Retexturing Treatment combines hydroxyethyl urea and aminosulfonic acid to provide exfoliation and boost radiance without compromising the skin's natural moisture barrier.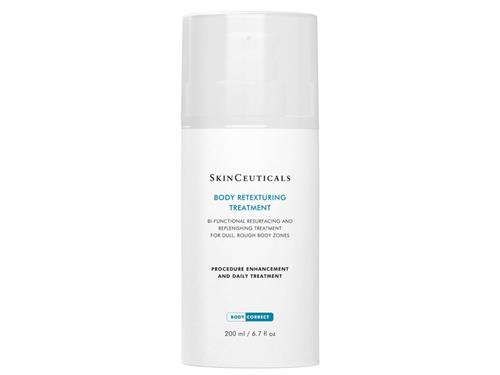 How to Prevent Sunburn Next Time
Don't let your time spent on sun recovery go to waste! It's always easier to prevent sun damage than treat it. In the future, take steps to avoid sun exposure and never forget to apply (and reapply) sunscreen before going outdoors.
It should come as no surprise the best way to avoid damage is to regularly apply sunscreen. However, the quality of the sunscreen matters too! The La Roche-Posay Anthelios 50 Mineral Tinted Ultra Light Sunscreen Fluid is approved by the Skin Cancer Foundation and sports an SPF of 50. This physical formula protects against UVA/UVB rays with 11% titanium dioxide. While this sunscreen effectively prevents sun damage, its universal tint also makes it a great selection for those with existing damage, as it evens out and enhances skin tone!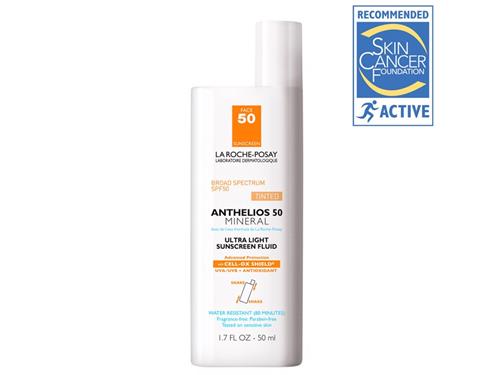 If you find your skin is more prone to sunburn or simply wish to enhance your sun protection, pair regular sunscreen application with HELIOCARE Antioxidant Supplements. We asked Dr. Joel Schlessinger, a board-certified dermatologist and CEO of LovelySkin, why he personally recommends these supplements to his patients: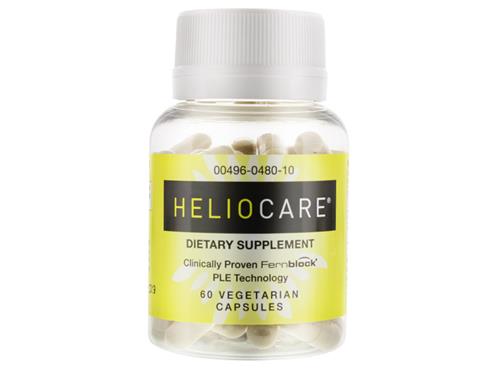 "Whether a patient suffers from a sun allergy or struggles with sunburns, I recommend HELIOCARE Antioxidant Supplements to boost sun protection. While it can't replace regular sunscreen application, it contains Polypodium leucotomos extract, which is derived from a fern in Central America and was extensively studied at Harvard Dermatology Department prior to popularization. This plant-based ingredient provides antioxidants that enhance the skin's defense against sun damage. Since they are also vegan and gluten-free, many people find them an easy and accessible way to enhance their protection."
Finally, don't be a skin health self-saboteur. As mentioned earlier, tan line trends, like sunburn tattoos, surfacing on social media depict people purposely neglecting to apply sunscreen on certain areas of their body to get star- or heart-shaped tan lines. No cutesy shape is worth suffering sun damage that could very well lead to skin cancer. If you're noticing tan lines that aren't deliberate, this is a sign you're not applying sunscreen properly on the tanned areas of your body. Remember to apply sunscreen over all exposed areas, including those we often forget like the chest, feet and scalp.
Find out other factors that could be sabotaging your sun protection by checking out our blog!
Shop This Blog
Highlights
Improves hydration
Promotes healing
Ideal for sun-damaged or post-procedure skin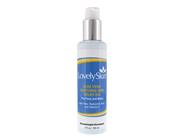 Quick Shop +
Highlights
Calms and soothes skin
Assists in skin repair
Ideal after sun exposure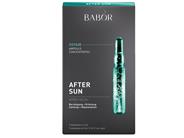 Quick Shop +
Highlights
Suitable for all skin types
Paraben-free
Addresses loss of firmness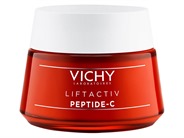 Quick Shop +
Highlights
Improves skin tone with vitamin C
Brightens dark spots
Vegan-friendly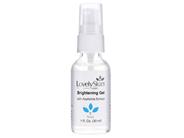 Quick Shop +
Highlights
Fragrance-free
Paraben-free
Exfoliates rough, flaky spots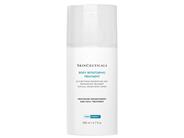 Quick Shop +
Highlights
Suitable for sensitive skin
Uses a 100% mineral formula
Covers flaws with a universal tint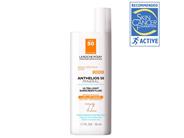 Quick Shop +
Highlights
Strengthens immune response
Enhances UV protection
Gradually builds UV tolerance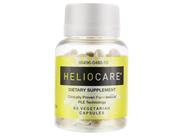 Quick Shop +
Connect with Us!