Hot Products
Ten of the Best Skin Care Products You Probably Haven't Tried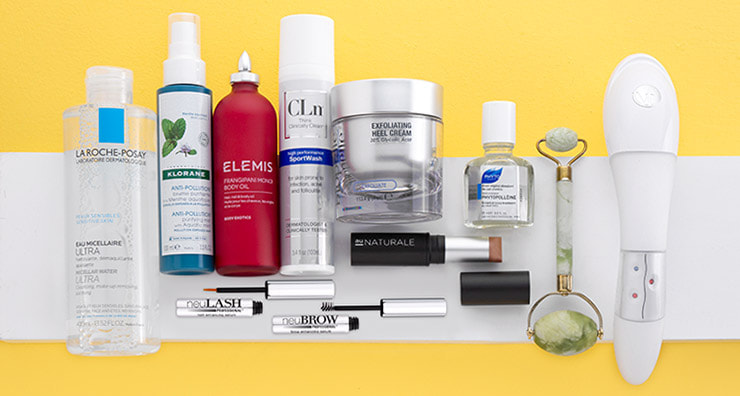 While it's reasonable to stay loyal to your tried and true skin care products, it's time to shake up your regimen. There are so many under the radar gems out there that just might take your beauty routine to places you didn't even know it could go! From facial rollers to exfoliating foot treatments and a breakthrough growth serum for eyebrows, here are our top ten beauty products you probably haven't tried, but should!
Who has longer lashes and fuller brows on their beauty to-do list? This two-piece introductory kit comes with professional-grade lash and brow conditioning serums, formulated with five bioengineered polypeptides, proteins and antioxidant-packed botanical extracts. These professional ingredients work together to hydrate dull, brittle lashes, making them appear longer and lusher. Ingredients like biotin and molasses help brows appear thicker, fuller and shapelier.
Why You Should Try It: This over-the-counter kit contains medical-grade ingredients typically only found in prescription lash formulas. You can achieve professional results without a trip to the dermatologist!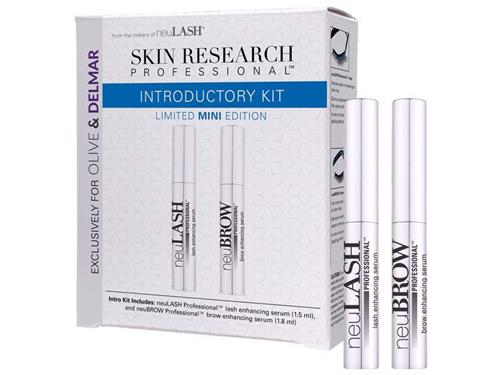 Chances are you've seen a facial roller but probably had no idea what role it plays in a skin care regimen. In a nutshell, facial rollers are prized for their ability to minimize puffiness, encourage lymphatic drainage, eliminate toxins and increase the absorption of serums and treatment creams. To reap the benefits, simply roll it upward and outward toward your lymph nodes after applying your skin care products.
Pro Tip: Pop it in the fridge for the ultimate cooling, de-puffing and relaxing massage treatment.
Why You Should Try It: There are hundreds of facial rollers on the market. If you're looking for the real deal, choose one made with jade, like this pick from Kerstin Florian. A staple in Asian wellness for centuries, jade has ultrasonic properties that mimic those found naturally in the skin.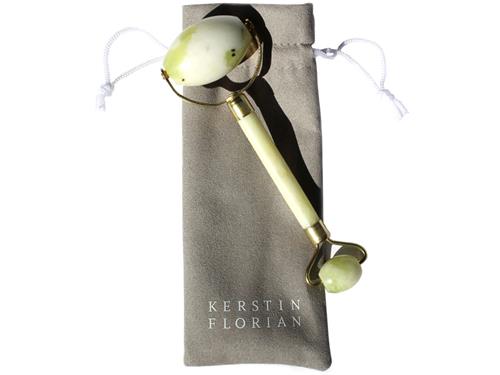 It's no secret that a woman's body changes with each stage of life, including fluctuations in sexual function. This device was designed by an OB/GYN and a team of women to improve a woman's sensation, pleasure and overall intimate wellness—all in the comfort of your home. It uses safe, UV-free red light therapy, sonic vibrations and comfortable heat to encourage blood flow and improve unwanted dryness.
Why You Should Try It: Simply put, this device is one of a kind! vFit is the world's first non-invasive device to address feminine intimate wellness without the use of hormones. This truly breakthrough product is ideal for women in the post-partum, perimenopausal or menopausal stage of life but can benefit women of all ages.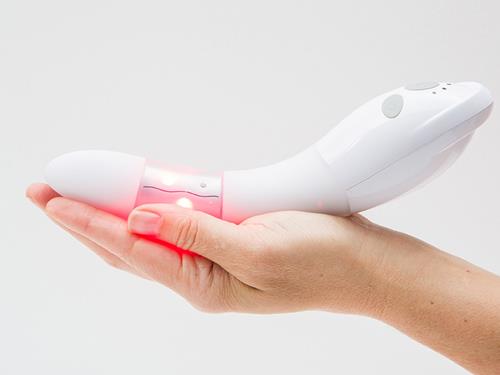 If you're looking to minimize the size of your makeup collection, try this all-around, "only have one product in your pocket" makeup staple. It can be used as a highlighter, bronzer, eye shadow or lip color to create a subtle, glowing natural makeup look. Simply apply it wherever you want a glow-inducing wash of color.
Why You Should Try It: We're always on the lookout for more vegan, cruelty-free and organic products to add to our regimens, and this multifunctional product fits the bill. Au Naturale 100% all natural makeup products are toxin- and paraben-free while still providing high-color payoff.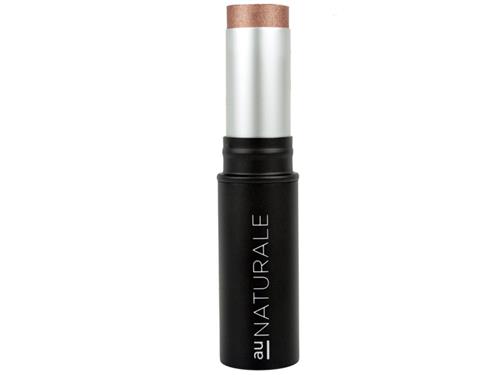 Guilty of walking around barefoot more than you should during the summer months? Us too! Treat rough skin, calluses and cracked heels with this 30% glycolic acid and taurine exfoliating cream. These powerful acids slough away dead cells while glycerin and amino acids keep new skin soft and smooth. As a bonus, this heel cream also extends the life of pedicures!
Why You Should Try It: While there are many effective exfoliating foot treatments on the market, this one is available in an easy-to-use cream instead of the typical liquid formulation. Just slather it on your heels, let it sit for fifteen to thirty minutes and you're on your way to softer, smoother feet.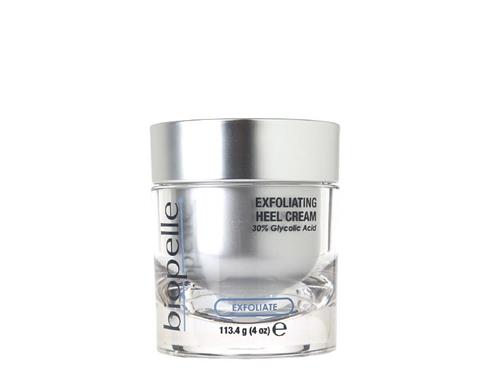 Use this warm, deliciously fragranced dry oil on both dry and damp skin for a super luxurious, hydrating experience. It alleviates dryness and itchiness while keeping skin soft and smooth for hours. Formulated with coconut oil, frangipani flowers and botanical extracts, this nourishing oil locks in moisture to reveal soft, silky skin.
Why You Should Try It: You may have a go-to body oil, but this one is beneficial for so much more than softening skin. It can be applied to nails for softer cuticles and to split ends for moisturizing dry hair. I can also be massaged onto knees, elbows and feet to soften callouses or rough patches. It's truly a multitasking must-have!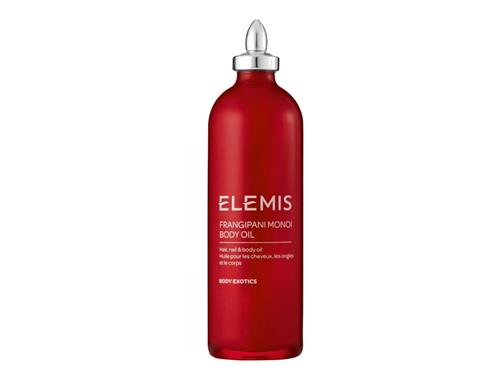 To prevent breakouts on the body: CLn Sportwash
While exercise is beneficial for a healthy mind and body, direct contact with dirty gym equipment and other athletes during contact sports exposes the skin to bacteria that can exacerbate acne. Designed for athletes, this antibacterial body wash purifies the skin of bacteria and unclogs pores to prevent back and chest breakouts.
Pro Tip: Hop into the shower after a workout, work it into a rich lather and let it sit on the skin for a few minutes before rinsing.
Why You Should Try It: Even if you don't typically deal with acne, this clarifying wash truly benefits anyone who sweats—which is all of us! It also helps control irritation and prevents folliculitis, a condition triggered by fungal or bacterial infections that cause hair follicles to become inflamed.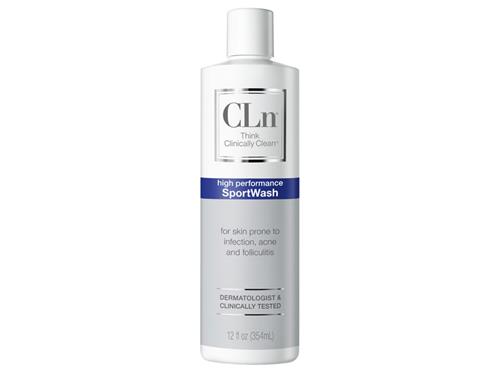 This powerhouse product addresses a wide range of scalp and hair concerns, including an itchy scalp, clarifying the scalp of product build-up and improving microcirculation. Why is this important? It lays the foundation for healthier, stronger and thicker hair. It's formulated with 100% essential oils, including rosemary, sage and cypress to stimulate the scalp as well as lemon and eucalyptus oils to clarify and remove impurities.
Why You Should Try It: It's not often you find a hair product that benefits both dry and oily hair types, but this one does! Given its unique essential oil formulation, this nourishing scalp product won't add weight to oily strands or strip moisture from dry hair.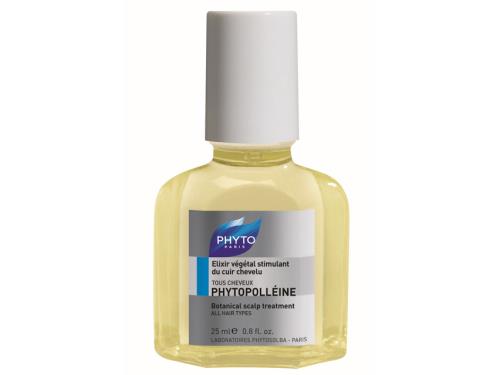 Unlike your average H2O, micellar water is made of micelles that attract and dissolve dirt, oil and impurities, gently lifting them away without harsh rubbing or rinsing. Given its gentle formulation, micellar water is often a great choice for those with sensitive or dry skin.
Why You Should Try It: We love micellar water cleansers for their ability to gently remove impurities without stripping skin, but this one has taken our obsession to a whole new level. In addition to the dirt-encapsulating micelles, this makeup removing cleanser is also formulated with La-Roche Posay Thermal Spring Water to soothe skin. Plus it contains zinc to remove excess oil as well as an additional cleanser that is so gentle, it's often used in contact lens solutions.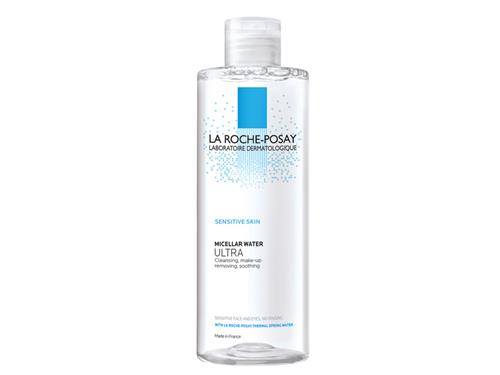 The effects of pollution and other environmental aggressors have been established as playing a key role in accelerating aging. But, what about hair? Dust, smoke, dirt and soot take a major toll on tresses, including scalp irritation, breakage, dryness and even exacerbating hair loss. Adding a protective product to your hair care regimen shields hair from pollution. Klorane's mist features a 95% natural origin formula and specifically protects the scalp while detoxifying, purifying and protecting hair with aquatic mint.
Why You Should Try It: Not only does this anti-pollution mist protect the hair and scalp, but it also neutralizes odors with zinc ricinoleate for up to six hours. Use it to neutralize smoke, strong food odors or even just to refresh your hair if you've been out and about. It provides an immediate cooling sensation upon application and won't weigh down or mess up styles.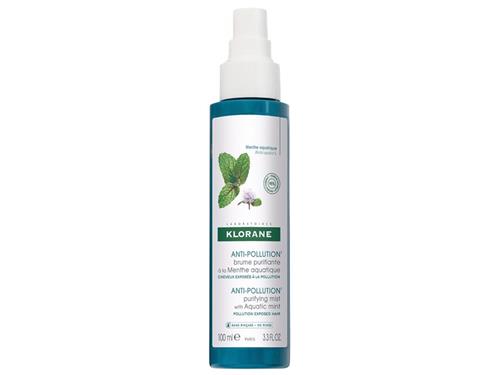 LovelySkin welcomes some of the best skin care products on the market every day. Check back often to find your new must-haves!
Shop This Blog
Highlights
Energize your complexion with Kerstin Florian Jade Roller Instant Glow.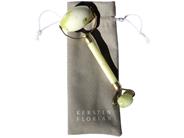 Quick Shop +
Highlights
Supports feminine intimate wellness
Addresses the effects of menopause
Improves hydration for improved vaginal wellness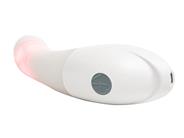 Quick Shop +
Highlights
A multi-use formula
Vegan-friendly
Blush and highlighter combo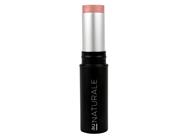 Quick Shop +
12 colors
Highlights
Softens skin
Renews skin with glycolic acid
Ideal for thick, dry and cracked heels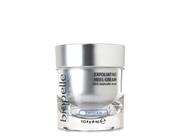 Quick Shop +
Highlights
Seals in moisture
Soothes dryness and irritation
Ideal for hair, skin and nails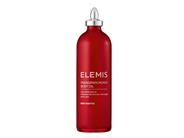 Quick Shop +
Highlights
Refreshes skin
Ideal for use after exercise
Clears bacteria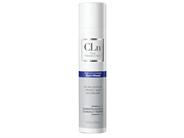 Quick Shop +
Highlights
Creates the appearance of longer-looking lashes
Promotes the appearance of fuller-looking brows
Conditions lashes and brows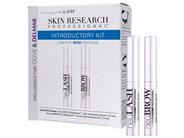 Quick Shop +
Highlights
Oil-free
Suitable for sensitive eyes
Paraben-free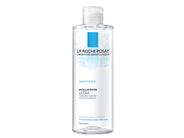 Quick Shop +
Highlights
Controls frizz
Protects against pollution and environmental stress
Purifies hair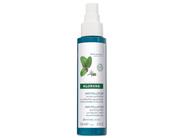 Quick Shop +
2 sizes
Connect with Us!