Hot Products
Valentine's Day Gifts for Him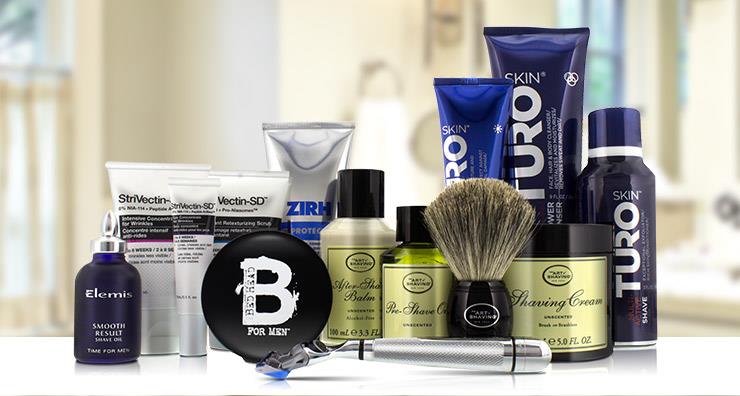 Show the man in your life you care with the perfect Valentine's Day gift. These advanced skin care products will help him achieve a luxurious shave and pamper his skin. Find the best present for your guy with help from this handy gift guide:
The Art of Shaving 4 Elements Kit
Daily grooming is simple with this comprehensive shaving kit. This set contains high-quality shaving products to help him achieve a close, comfortable shave every time. The 4 Elements Kit includes a pre-shave oil, a shaving cream, an after-shave balm and a handcrafted shaving brush.
ZIRH Protect - Environmental Defense Moisturizer
If early signs of aging are a concern, this multitasking moisturizer is the answer. This daily moisturizer improves skin texture and elasticity while preventing free radical and environmental damage. Its anti-aging formula works to hydrate skin, prevent signs of aging and protect against future damage.
B for Men Matte Separation Workable Wax
This workable wax will help him achieve a hairstyle that looks both stylish and effortless. One dab adds texture, hold and definition without feeling stiff, greasy or flaky. Its unique formula also withstands humidity and holds hair in place all day.
Elemis Time for Men Smooth Result Shave Oil
Help him avoid razor burn and other irritating side effects of shaving. This soothing oil softens the beard and nourishes skin, preparing the complexion for a smoother shave. With a blend of vitamin-rich herbal oils, this pre-shave oil leaves skin feeling hydrated and smooth.
HIS Bioelements Volcanic Mud Soap
His daily shower will feel like a luxurious spa treatment with this face and body soap. Supercharged with detoxifying volcanic mud, this bar soap exfoliates to prevent acne breakouts on the face and body. Ground oatmeal gently stimulates cell turnover while natural oils hydrate dry skin.
The Art of Shaving Fusion Chrome Collection Manual Razor
He'll love shaving with this sleek razor that is designed for a more comfortable shave. Handcrafted in polished chrome with black lacquered accents, this razor is perfectly balanced and weighted to maximize stability and control. The handle also features a micro-textured grip surface.
Perfect for any man on the move, this simple skin care system includes three multitasking formulas. This simplified skin care system is designed for men who don't have time to spend in front of the mirror. It includes a 3-in-1 cleanser, shampoo and body wash, along with a soothing shave cream and a moisturizing sunscreen.
StriVectin Men's Wrinkle Fighting Tool Kit
This three-piece kit is ideal for any man who wants anti-aging results without any fuss. Each travel-size formula contains NIA-114, a proprietary form of niacin that is clinically proven to help reduce visible signs of aging in as little as two weeks.
Shop our entire selection of Valentine's gifts for him or find something on one of our other Valentine's Day gift guides.
Shop This Blog
Highlights
Creates a close, smooth shave
A four-piece luxury shaving kit
Prevents shaving irritation and razor burn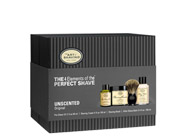 Quick Shop +
5 options
Highlights
Daily skin conditioner that when used with CORRECT to replenish the vitamins of the skin can slow t...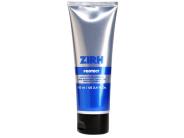 Quick Shop +
Highlights
Adds volume and texture to limp hair
Provides flexible hold
Creates a matte finish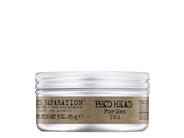 Quick Shop +
Highlights
Softens rough facial hair
Encourages a clean shave
Nourishes skin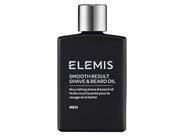 Quick Shop +
Highlights
Detoxifies and removes impurities
Dissolves dead skin cells
Purifies and soothes skin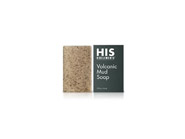 Quick Shop +
Highlights
A perfectly balanced razor that maximizes stability and control.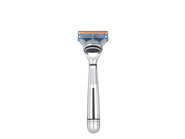 Quick Shop +
Highlights
Multi-Active Shave (3 oz): An advanced, soothing shave cream that is not only a rich skin condition...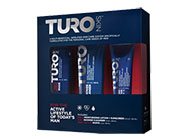 Quick Shop +
Highlights
Minimizes fine lines and wrinkles
Exfoliates the complexion
Diminishes dark under-eye circles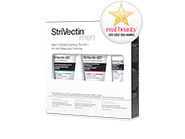 Quick Shop +
Connect with Us!