Hot Products
LovelySkin Gift Guide: Men's Essentials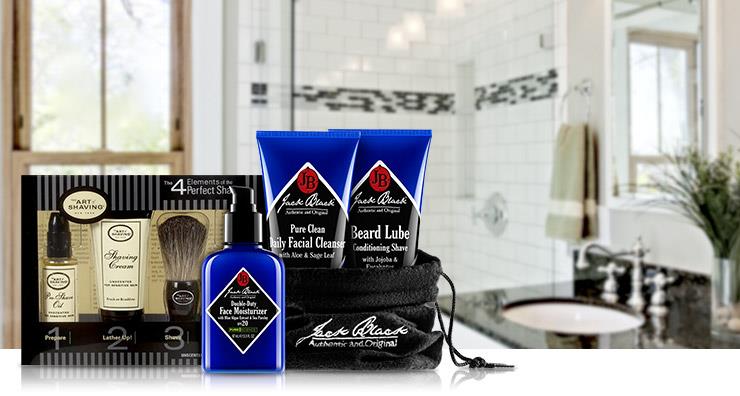 When it comes time to shop for the man in your life, consider getting him a few skin care essentials. From grooming to cleansing, LovelySkin has a wide array of products to make his hygiene routine a little easier. We've compiled a few of our favorite men's skin care essentials to help your decide. Find the perfect present for your guy with this holiday gift guide:
B for Men Matte Separation Workable Wax
If your man needs to look at the top of his game, this workable wax will help him style his hair just right. One dab adds texture and definition that doesn't feel stiff or flaky. This styling wax withstands humidity and holds hair in place all day.
The Art of Shaving The 4 Elements Starter Kit
Using handcrafted accessories, aromatherapy-based products and expert shaving techniques, this travel-friendly kit guarantees the perfect shave every time. It includes pre-shave oil, shaving cream, after-shave balm and a badger shaving brush. Each formula helps relieve and prevent painful razor burn and ingrown hairs, making this system great for those with sensitive skin or tough beards.
Elemis Time for Men Skin Soothe Shave Gel
Prevent razor burn and irritation with this unique shave gel. Gentle enough for sensitive skin, this aloe vera gel contains microcapsules of marine extracts and jojoba oil that burst to release intense soothing properties. It also softens each individual hair for a smoother, closer shave.
Some men prefer a no-fuss skin care routine. If this sounds like your guy, Turo Skin's Starter Kit is exactly what he needs. This simplified skin care system is designed for men who don't have time to spend in front of the mirror. This kit includes a 3-in-1 cleanser, shampoo and body wash, along with a soothing shave cream and a moisturizing sunscreen.
Whether he's traveling, headed to the gym or just wants a convenient way to cleanse at home, this compact cleansing system is the answer. Its sonic technology cleanses skin six times better than using hands alone, completely removing dirt, oil and other impurities. With daily use of this Clarisonic device, skin is softer, smoother and healthier.
Jack Black Turbo Wash Energizing Cleanser for Hair & Body
When his day needs a jump-start, he'll love having this energizing shampoo and body wash handy. Its reviving formula awakens the mind while cleansing, leaving skin feeling soft and refreshed. The invigorating aroma also helps clear nasal passages for easier breathing. This cleanser is the perfect post-workout shower companion.
The Art of Shaving Fusion Razor Black
Handcrafted in polished chrome with black lacquered accents, this sleek razor is a must-have for any man. The handle is balanced, weighted and ergonomically designed with micro-textured surface accents for style, precision and control. The Gillette Fusion ProGlide blades glide effortlessly through hair, helping him achieve a close, comfortable shave.
This five-step skin care regimen takes into account beard type, hair growth pattern and skin condition to ensure the best shave. In addition to making his daily shave a little easier, each product also helps promote healthier skin. Best of all, the entire kit is travel-friendly so he can take it with him when he's on the go.
StriVectin Men's Wrinkle Fighting Tool Kit
Gift this three-piece kit to the man who wants an anti-aging routine without the fuss. Each travel-size formula contains NIA-114, a proprietary form of niacin that is clinically proven to help reduce visible signs of aging. With regular use, he'll start seeing results in as little as two weeks.
Jack Black Core Collection Gift Pack
If he's more likely to want only the essentials, give the man in your life this collection of three top-selling Jack Black products. This comprehensive set contains a full-size facial cleanser, shaving cream and sunscreen moisturizer. Together, these products will help him achieve clean, healthy skin.
Shop all products in our men's essentials gift guide. If you're still in need of ideas, take a look at the rest of our holiday gift guides.
Which men's skin care products are on your must-have list this holiday season? Share with us in the comments.
Shop This Blog
Highlights
Adds volume and texture to limp hair
Provides flexible hold
Creates a matte finish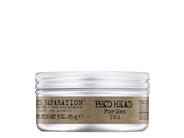 Quick Shop +
Highlights
Four-piece kit
Protects against shaving irritation
Comes with genuine badger hair shaving brush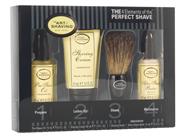 Quick Shop +
4 options
Highlights
Reduces irritation
Promotes a close, smooth shave
Conditions skin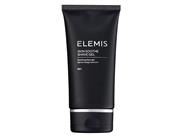 Quick Shop +
Highlights
Multi-Active Shave (3 oz): An advanced, soothing shave cream that is not only a rich skin condition...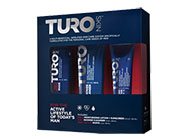 Quick Shop +
Highlights
Clarisonic Mia First is the most effective on-the-go skin cleansing system available on the market....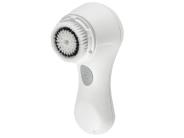 Quick Shop +
Highlights
Cleanses the hair and scalp
Gently cleanses skin
Ideal for men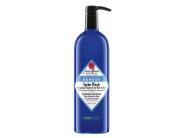 Quick Shop +
Highlights
A sleek and contemporary manual razor made with polished chrome and black accents.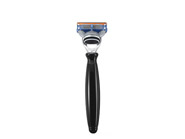 Quick Shop +
Highlights
Minimizes cuts, ingrown hairs and irritation
Defends against damage
Encourages a close shave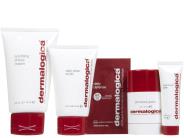 Quick Shop +
Highlights
Minimizes fine lines and wrinkles
Exfoliates the complexion
Diminishes dark under-eye circles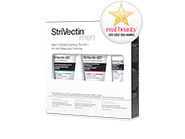 Quick Shop +
Highlights
Cleanses deep into pores
Encourages a clean shave
Hydrates the complexion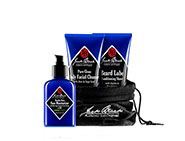 Quick Shop +
Connect with Us!