Ask the Experts
What's the Deal with the Seal? Skin Care Certifications and Beauty Badges Decoded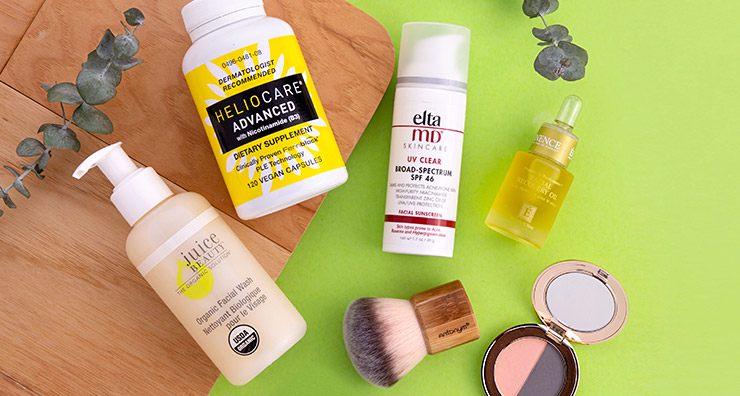 You may have seen or even used products that bear badges reading "Leaping Bunny Certified" or "USDA Certified Organic" and not given them much thought. However, these seals aren't just for looks. These certifications usually require brands and products to meet strict criteria and undergo extensive testing. In addition to proving their products meet these high standards, brands will go the extra mile to earn badges, so customers know full well they are receiving a product of exceptional quality. See some of our brands that have gotten the seal of approval, and find out why these certifications deserve more than a passing glance.
Leaping Bunny
Leaping Bunny certification is a symbol denoting a product's compliance with a single, comprehensive standard set by the Coalition for Consumer Information on Cosmetics (CCIC), which is made up of eight national animal protection groups. Together, these groups advocate for an animal-friendly shopping experience that is both simple and transparent.
Some brands claim their products are cruelty-free because they themselves do not test their finished product on animals. However, this does not rule out the possibility of a third-party doing the testing for them, and it's possible their ingredients were sourced from suppliers that conduct animal testing. The Leaping Bunny logo signifies that not only is the product itself free from all animal testing but also the individual ingredients that comprise the product as well. While brands without the logo might truly be cruelty-free, looking for the Leaping Bunny is an easy way to be confident your product is animal-friendly.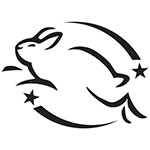 By complying with the Corporate Standard of Compassion for Animals, the pledge against animal testing created by CCIC, jane iredale earned their Leaping Bunny logo. Dedicated to offering cosmetics that are as pleasing to the skin as they are to the eye, jane iredale provides clinically tested and dermatologist-approved formulas without compromising their core values. Their cruelty-free makeup and skin care products feature natural, nourishing ingredients that are free from irritating chemicals, which means they benefit our complexion and furry friends alike!
Certified Vegan
Are all Leaping Bunny brands vegan? Contrary to popular belief, a Leaping Bunny brand isn't necessarily vegan. A product can contain an animal-derived ingredient without being considered cruelty-free by the standards of CCIC. For instance, many lipsticks contain beeswax, which is derived from honeycomb, for its ability to thicken products and improve hydration.
Being cruelty-free is merely one criterion of being certified vegan according to the standards of The Vegan Awareness Foundation. In order to earn the Certified Vegan logo, products also cannot contain animal products or byproducts. Brands bearing this badge have their products extensively reviewed and approved every twelve months to ensure they still meet the requirements of certification. As is usually the case, being vegan isn't easy! Successfully achieving and maintaining a brand's status as Certified Vegan is the ultimate display of dedication to animal-friendly products.
Due to the demanding requirements of product certification, many vegan products go uncertified. However, this does not mean they are any less vegan. For instance, the HELIOCARE Advanced Antioxidant Supplements with Nicotinamide use completely vegan capsules to house their powerful formulas, but HELIOCARE, like many vegan brands, has not applied for certification from The Vegan Awareness Foundation. Certified Vegan products allow for easy decision making, but it's important for vegans to remember that other, non-certified options are available.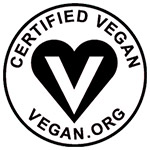 Antonym makeup brushes are crafted with the highest quality vegan and eco-friendly materials. Unlike some makeup brushes that feature bristles made of fur from squirrels foxes or other animals, their laser-cut bristles are completely synthetic. Lauded for their softness and precision, these brushes also feature sustainably sourced bamboo handles and black aluminum ferrules. Antonym makeup brushes are certifiable proof that veganism and luxury don't have to be mutually exclusive.
Skin Cancer Foundation Seal of Recommendation
From sunscreens to sunhats, the Skin Cancer Foundation awards products of all sorts the Seal of Recommendation to signify them as safe and effective forms of sun protection. Any sun protection product hoping to earn the Seal of Recommendation has to submit scientific data proving the product helps prevent sun damage.
Sunscreen requirements differ slightly between daily use sunscreens and active sunscreens. Daily use sunscreens must have an SPF of 15 or higher, whereas active sunscreens need an SPF of 30 or higher. Both must have adequate amounts of UVA and UVB protection. Active sunscreens must have proof of water resistance as well. In order to qualify for the Seal of Recommendation, sunscreens must also pass tests performed on human subjects that determine phototoxicity (a skin reaction that occurs when a product leaves skin excessively sensitive to UV light) and photostability (effectiveness after exposure to UV radiation).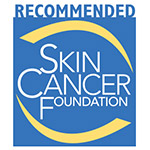 Sunscreens with the Skin Cancer Foundation Seal of Recommendation – EltaMD
Deemed worthy of the Seal of Recommendation, every EltaMD sunscreen is recommended by the Skin Cancer Foundation and offers broad-spectrum sun protection. Each formula contains transparent zinc oxide, a physical sunscreen ingredient that blocks the widest spectrum of UVA and UVB rays. With this and other powerful sun protection ingredients, EltaMD sunscreens help prevent sunburn and premature aging while decreasing the risk of skin cancer.
Before you seal the deal: Don't judge a brand by its box! Not all products list all their certifications on their product packaging. If it's important to you that your products are certified, research or reach out before you buy. This information is usually available on a brand's website, or our award-winning Customer Care team would be happy to help find the answers you seek!
USDA Certified Organic
While it's not unusual for a product to contain at least a few organic ingredients, this doesn't mean the product as a whole is considered organic–not as far as the USDA is concerned. In order for a product to earn the USDA seal, 95-98% of their ingredients, excluding water, must be derived from a controlled organic source. Organic ingredients are grown in farmland that is free of synthetic chemicals like fertilizer and pesticides and are periodically inspected to ensure they meet these standards.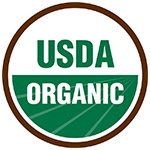 USDA Certified Organic Skin Care – Juice Beauty
Juice Beauty is a good example of a brand whose products contain a majority of organic ingredients in an effort to provide powerful anti-aging formulas while limiting pesticide and synthetic fertilizer residue. Of their products, four bear the USDA Certified Organic seal: the Organic Lip Moisturizer, Organic Facial Wash, Organic Treatment Oil and the Prebiotix Antioxidant Beauty Boost. While their other offerings feature a variety of high-quality organic ingredients, in addition to being Leaping Bunny Certified and vegan, they do not meet the USDA's criteria for organic products.
For those interested in taking an organic approach to skin care, the USDA Certified Organic seal can be an easy way to spot products with high concentrations of organic ingredients, but it shouldn't be considered the be-all and end-all. Though a product may not contain the USDA Certified Organic seal, it may still contain effective organic ingredients that make the product worth a spot on your shelf.
Demeter Certified
Demeter Association, Inc. strives to heal the planet through sustainable agricultural practices. The Demeter Biodynamic Farm Standard views the farm as a living organism that is self-contained, self-sustaining and follows the cycles of nature. Among other requirements, in order for a farm to be Demeter Certified, it must exhibit acceptable soil fertility management, crop protection and greenhouse management. Biodynamic farms are also required to set aside ten percent of the farm's total acreage as a biodiversity preserve. These standards are set with the goal of promoting sustainable farming practices and a healthier Earth one piece of the planet at a time.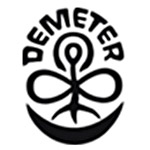 Demeter Certified Skin Care – Eminence
Fully embracing the farm to face approach that has grown in popularity across the beauty industry, Eminence Organics formulates products with homegrown, natural and organic ingredients using small batch processing and environmentally friendly production. Straight from their certified organic farms in Hungary, their line of Biodynamic skin care utilizes pure, premium ingredients to develop results-oriented skin care solutions. For example, the best-selling Facial Recovery Oil is one product in their Beyond Organic Collection that features herbs and oils extracted from Demeter Certified Biodynamic farms. Nationally recognized for their high standards, Demeter Certification is notoriously difficult to obtain. For Eminence Organics to not only offer one, but eleven offerings with Demeter Certified ingredients is truly a testament to their dedication to offering natural, organic and Biodynamic skin care..
These are just a handful of brands we offer at LovelySkin that go the extra mile to ensure you receive the highest quality products possible. Are you interested in cleaning up your skin care regimen? Check out some of 2019's best clean and natural skin care products on our blog!
Shop This Blog
Highlights
Softens dry lips
Heals skin
Conditions lips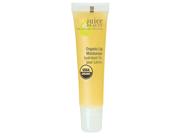 Quick Shop +
Highlights
Cleans without drying skin
Encourages healthier skin
Nourishes skin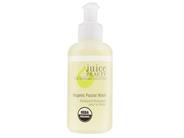 Quick Shop +
Highlights
Calms and soothes skin
Nourishes dry skin
Adds nutrients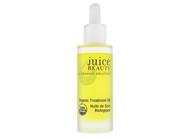 Quick Shop +
Highlights
Promotes a healthier complexion
Defends against free radicals
Boosts skin's luminosity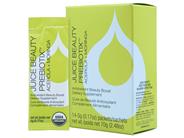 Quick Shop +
Highlights
Moisturizes skin
Creates a more even skin tone
Soothes irritation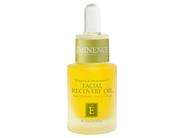 Quick Shop +
Highlights
Defends against free radicals
Antioxidants promote a more youthful appearance
100% vegan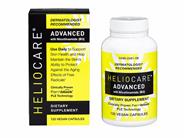 Quick Shop +
Connect with Us!